If you are a Markel Specialty Commercial producer and your agreement does not include Markel Personal Lines products at this time please click here to start the process. You may not begin to solicit Markel powersports coverage until an amendment has been completed. Program is currently in available in California, Missouri, and Texas only.

Powersports quote application
Markel powersports quote application
Powersports product manual
Markel powersports product manual
Markel powersport insurance product overview



Summary:





For over 40 years, Markel has been providing specialized coverage for powersports vehicles including motorcycles, all-terrian vehicles (ATVs), and utility-terrain vehicles. Learn how comprehensive and affordable Markel's powersports coverage is and how it can help protect your clients.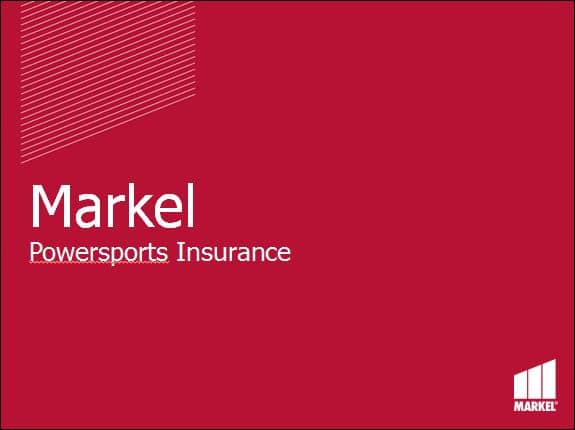 Markel powersports quoting demo