Markel's 2016 safety webinar series is now complete. Presenters this year were Dr. Chris Thurber, Michael Brandwein, Bob Ditter, M.ED., LCSW, and Catherine Hansen-Stamp (attorney). See below for information about the presenters and descriptions of each webinars. Stay tuned for 2017 webinars!
Webinar 4 - Tuesday, May 17, 1:00p.m. EDT by Catherine Hansen-Stamp (attorney)
Are these on your radar? Hot legal and risk management issues for camps.

In consulting with camps and in writing on legal issues for ACA Campline over the last many years, camps want to understand legal issues pertinent to their operation but oftentimes don't understand what legal issues may arise until AFTER experiencing a serious incident. Come learn about issues that may or may not be on your radar, but should. During the presentation, I will focus on these three topics:
Rental of camp premises by outside user groups. Renting camp facilities to outside user groups can be an attractive option in a camp's effort to increase revenue during off-season or otherwise. However, does your camp have a grip on the issues?
Staff off-duty use of camp premises, facilities, and equipment. Camps typically allow off duty staff access to camp premises, facilities, – and even equipment and animals. This is logical as camp staff frequently don't 'punch a clock and go home' after a shift, but live on camp premises. Camps may allow and even encourage staff to 'get outdoors' during their off time to take advantage of what the camp has to offer. What are the 'points on the map' here, that you should consider?
A parent's ability to release their minor child's right to sue for negligence. A camp is 'in loco parentis' and in custody of the child when they go to camp. A parent must be able to release their minor child's ability to sue, if something happens at camp – right? Well, it isn't that simple. Rather than cut and paste a 'release' or 'waiver' from the camp 'over there,' camps should clearly understand how to craft an appropriate agreement with its camper families consistent with applicable laws and legal doctrines.
Catherine Hansen-Stamp is a practicing attorney in Golden, Colorado. She consults with and advises recreation and adventure program providers, including camps, on law, liability and risk management issues. Cathy speaks and writes frequently on these issues, both regionally and nationally. She has presented at the ACA National and Regional Conferences for many years, and writes regularly for ACA's Campline, with co-author Charles R. (Reb) Gregg. She is a member of the Wyoming and Colorado Bar Associations and can be reached at reclaw@hansenstampattorney.com or by phone at 303-232-7049.
---
Webinar 3 - Tuesday, April 19, 1:00 p.m. EDT by Bob Ditter
Improved techniques for managing challenging camper behavior.

Counselors and camp professionals continue to struggle with challenging camper behavior at camp. Indeed, since 2008 the number of children in the United States on psycho-stimulant medication alone (prescribed for ADHD) has doubled. This highly practical webinar will provide you with simple and effective ways to work with children who have trouble making the adjustment to camp life. With a special emphasis on children with ADHD and children who resist listening to their counselors, the program will also help you identify what we call "prognostic indicators" –those factors that help you decide when to keep working with a camper and when to send them home.
In this webinar you will learn:
How better to identify possible challenging camper behaviors BEFORE camp.
When to put a camper "on an agreement" BEFORE he or she comes to camp; and what the critical elements of an effective "agreement" are.
Critical knowledge for working with ADHD campers, including the side effects and limitations of their medication.
Techniques for working more effectively with campers who are impulsive, disorganized or resist their counselors' guidance.
Sharing charts and other techniques for working with girls struggling to form a cohesive group.
The "prognostic indicators" that guide your decisions about continuing to work with a camper versus sending them home.
This will be a highly useful, practical event—one that several members of your key staff should each experience!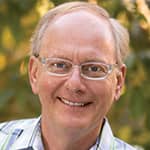 Bob Ditter is a well-regarded child, adolescent, and family therapist from Boston, Massachusetts. He is a nationally recognized trainer and consultant for organizations that work with young people. He has been called "camping's most articulate spokesman" because of his work with children's summer camps since 1982. He has visited over 600 summer camps in the United States, has authored four books for camp professionals, and has developed 14 brand new training DVDs. To learn more about Bob Ditter, visit his website.
---
Webinar 2 - Tuesday, February 16, 1:00 p.m. EST by Michael Brandwein
The season for success: Powerful, simple things to do right now to prepare your camp for a superb 2016.

Perfect timing! Michael's packed this webinar with a terrific collection of things that are perfect to work on right now to learn from our 2015 camp year and help build for the future. Markel believes that a safe camp is one that boosts the professionalism of staff and maximizes successful performance. Techniques in this webinar include: What questions to ask yourself and others about this past season; how to quickly assess what worked and why (in program, training, and more) to "spread success around;" retaining your best staff and finding more; increasing professionalism and "coachability" of staff; outstanding interviewing prep; immediate no-cost changes to make to your website to set your camp apart; and more great ways to make this your safest and most effective camp season!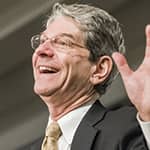 Michael Brandwein (michaelbrandwein.com) has made presentations in all fifty U.S. states and on six of the seven continents. He is the number one best-selling author in the camp field, with five consecutive bestsellers on training and leading staff who work with young people: Training Terrific Staff Volumes One and Two, Skill of the Day: What Great Leaders of Young People Do & Say, Super Staff SuperVision, and Learning Leadership: How to Develop Outstanding Teen Leadership Programs at Camp. Michael is an internationally recognized expert in youth development in education, camps, and recreation. He wrote and presented three EMMY award-winning television programs on communicating with children. He has served on the national board of directors of ACA and has received two national honors from ACA for his training of directors and staff throughout the world. He does staff training for individual camps and is a frequent national and state keynoter at conferences for youth development organizations and educators. His Juris Doctor degree is from the University of Chicago. Michael lives in the Chicago area with his wife Donna and their two sons.
---
Webinar 1 - Tuesday, January 26, 1:00 p.m. EST by Dr. Chris Thurber
Mind-bending conversations - real techniques, leadership and coaching strategies for effecting change with campers and staff.

Tired of conversations with campers and colleagues that go nowhere? Motivating change in another person's behavior requires something different than lectures and reprimands. For real breakthroughs, you need to harness the transformative power of psychologists' most helpful techniques. These include: illustrating self-contradictions, providing genuine empathy, offering menus of options, discovering distorted cognitions and motivating incremental change. Learn leadership and coaching strategies that you can use and practice immediately.
Dr. Christopher Thurber is a board-certified clinical psychologist, author, consultant and father. A graduate of Harvard University and UCLA, Dr. Thurber is a favorite keynoter and workshop leader at conferences on education, mental health, and summer camp. He has been involved in camps for 40 years. He attended three different day camps between the ages of 4 and 11. In 1980, he spent his first session at YMCA Camp Belknap. This summer will be his 34th at Belknap, where he now serves as waterfront director and senior staff member. Dr. Thurber currently serves on the faculty of Phillips Exeter Academy and is co-founder of Expert Online Training, the leading provider of e-learning for camp staff. To learn more about Dr. Thurber, visit his website.
---

Past webinars

Cracking kids' secret code - Dr. Chris Thurber
Camp crises - Dealing with the "Big Four" - waterfront, vehicles, sexual misconduct, and foodbourne illnesses - Firestorm
Managing challenging camper behavior - Bob Ditter
What makes a good camp counselor? It's not what you think!- Scott Arizala
Motivation: What works and what doesn't with campers and staff - Bob Ditter
Designing your camp's electronics technology policy - Dr. Chris Thurber
Waterfront safety design: Top ten tips in action - Dr. Chris Thurber
Lights out!...Don't stay in the dark about abuse risks at your camp - Praesidium
Critical elements of leadership and communication - Bob Ditter
Evaluating staff performance: Considerations for rehiring - Bob Ditter
Sound practice—What we've learned from years of good practice - Bob Ditter
Responding to challenging camper behavior in ways that are proactive and creative - Bob Ditter
Critical elements for staff training - Bob Ditter
Snips and snails and puppy dog tails: The 'boy code' and bullying at camp - Bob Ditter
Sugar and spice, not always so nice: Why girls are mean to other girls and what to do about it - Bob Ditter
Camper-counselor contact—Part 2: Challenges of technology and contact out of camp - Bob Ditter
Camper-counselor contact—Part 1: Basics of child protection at camp - Bob Ditter