Safety 1st webinar series
2020 educational webinars presented by nationally recognized camp and child development experts.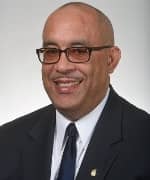 Michael Swain
Camp Risk Management Tips That Are Sure to Make Your Insurance Company Happy!
Thursday, January 16, 2020 1-2 pm
Having good risk management practices at camp can help produce a positive camp experience, and also help reduce the likelihood of you needing to file a claim with your insurance carrier. What better way to learn what insurance carriers might expect from your risk management program than listening to an experienced insurance loss control specialist? Risk management strategies need to support camper and staff safety, protect property, and help facilitate business continuity
This webinar was hosted by American Camp Association. Visit the ACA website for more information.


---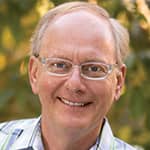 Bob Ditter
Working with 'Gen Z' Staff: Snowflakes or Force of the Future
Wednesday, March 25, 2020 1-2 pm
They've been called snowflakes and told to "grow up!" They have been seen as needy, full of anxiety and addicted to social media. And…they are your staff! What makes "Gen Z" who they are and how do you move from skeptical to engaged and effective? Bob will not only offer insights, but effective strategies for working with Gen Z staff to build community, connect them to your campers and help them manage their own stress at camp.
Bob Ditter has been teaching, coaching, and learning from camp professionals since he was a counselor at a boys' sailing camp on Cape Cod in 1974. He is a highly regarded child, adolescent, and family therapist from Boston and an internationally recognized trainer and consultant. Bob blends his knowledge of child development with the tradition of summer camp and the latest evidence-based thinking in brain science to deliver cutting edge tools and insights for camp professional. Bob has the largest lexicon of published titles of anyone in the field of camping, with 5 books, 21 training DVDs, and an article or column in every issue Camping Magazine since 1987. Bob's materials are available at:
acabookstore.org
---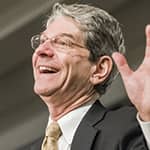 Michael Brandwein
Tremendous Training for Teens: How to Have the Very Best LIT & CIT Leader and Counselor Training Programs at Camp
Tuesday, April 14, 2020 1-2 pm
Michael is the author of the number one best-selling book on programs for older campers: Learning Leadership: How to Develop Outstanding Teen Leadership Training Programs at Camp. We've asked him to design this special webinar for us to reveal the core secrets to engage senior campers in exciting, motivating, and meaningful programs that really teach practical and useful leadership skills that can be used by them throughout life and perhaps as future staff members. Whether you are just building a program or want to enhance your own, and whether you will direct the program yourself or supervise and lead the persons who will do so, this session will give you exactly what you need for success. Bonus: These techniques will also be of great help to those who run programs for schools and other groups in other times of the year. As Michael teaches, "There's no such thing as a born leader." This webinar will demonstrate superb ways to build leaders using the camp experience.
2019 recorded webinars

Dr. Deborah Gilboa
How to put young people in jobs they're not ready for
Tuesday, April 16, 1:00 p.m. Eastern
We hire promising staff every year, and then give them leadership opportunities. We flex and shift our staff over the summer, putting teens and college students into jobs they've never done and need them to excel almost immediately.

Dr. G will talk about how to set our staff - new and returning - up for success in their new roles, and how to build next year's leadership staff this summer.

Dr. G has created a private page which contains the notes from her presentation as well as additional content. Follow the link below. For more information and to contact Dr. Deborah Gilboa, visit her website: askdoctorg.com/join.

---

Dr. Chris Thurber


Waterfront safety design: Top ten ways to prevent accidents and injuries




Thursday, March 21, 1:00 p.m. Eastern

Certified guards and brand new kickboards are a good start, but preventing injuries and drownings at your waterfront requires careful design of the physical plant, as well as the procedures you use for instruction, accountability, maintenance, and site-specific training. In this compelling webinar, Dr. Chris Thurber will use personal photos and his 30 years of experience as a lifeguard and waterfront director to give participants 10 safety principles that have saved lives and limbs. Now is the time to refine your pre-season safety audit and lifeguard training goals.

---

Bob Ditter
New thinking about managing staff stress and anxiety at camp
Wednesday, February 13, 1:00 p.m. Eastern
The level of anxiety in campers and staff in the United States continues to be at epidemic proportions. More and more camp directors have reported having staff members who have had to leave camp early because of anxiety they felt they couldn't manage. In this highly insightful and practical webinar, Bob will present all new material on the wave of anxiety plaguing our young people—anxiety that is impacting their ability to be at camp—what you can do about it.

In this Webinar, you will learn the following:

Four critical contributors to high stress and anxiety among young people today
The failures of many interventions among young people with anxiety
A critical and practical approach to anxiety in youngsters
Specific practices for managing one's own anxiety
Strategies and exercises to use with staff to help them manage their stress and anxiety
A tool for helping staff think about how they cope with stress at camp

2018 recorded webinars

Camp staff harassment safety in the age of #metoo
by Bob Ditter
It is a story that has been unfolding for over a year: the exposure of often long-standing sexual abuse and harassment of both male and female victims, by mostly men, in various positions of power. Camps have done a terrific job creating a safe environment for campers. What is needed now is a clear, nuanced approach with staff that distinguishes between healthy interest and unwanted advances, overtures, or worse. This timely webinar is targeted directly at staff, and Markel is inviting all camp professionals to participate. Additionally, the webinar will be recorded for those unable to attend the live presentation and available to show to your own staff during camp orientation. This program comes with a director's training guide for creating a powerful, clear staff training program that has universal application to camps far and wide. Harassment is an issue that will be on the minds of staff everywhere. This thoughtful presentation and the training guide by Bob Ditter will help you be ready!

Bob Ditter is a well-regarded child, adolescent, and family therapist from Boston, Massachusetts. He is a nationally recognized trainer and consultant for organizations that work with young people. He has been called "camping's most articulate spokesman" because of his work with children's summer camps since 1982. He has visited over 600 summer camps in the United States, has authored four books for camp professionals, and has developed 14 training DVDs. Bob's materials are available at: acabookstore.org

---

Yesterday, Today, and Tomorrow: Discovering Staffing Strategies That Work
Tuesday, November 13 by Kim Aycock and Deb Jordan
Let's face it! Yesterday's hiring practices aren't achieving the results needed to get staff to work at camp in today's world. Stack the odds in your favor by understanding the latest staffing trends and taking a look at promising practices for recruiting and hiring. Learn initial findings from ACA's Task Force, Project Real Job, to help overcome the realities of filling staff positions and focus your energy with effective tactics for this year's hiring season!

Kim Aycock, MST, has 30+ years of experience blending the skills of a master teacher with the knowledge of a seasoned camp expert. She trains camp staff at all levels and speaks professionally at regional and national conferences. Kim has the ability to connect with and motivate learners of all ages through her interactive and innovative presentations. Kim can be contacted at: kimdaycock@gmail.com and Camp 2 Campus Learning Solutions.

Deb Jordan, Re.D., is a professor and Department Chair in the Recreation and Leisure Studies program at East Carolina University and deeply involved in the camp world. Deb is an active author having written three textbooks (leadership, programming, and an introduction to leisure), over 40 articles and book chapters, and more than 30 technical research reports. Deb conducts staff trainings and makes presentations on diversity, leadership, and ethics across the country. She is an energetic speaker who believes that people best learn by doing; thus, her sessions tend to be interactive and engaging. Deb can be contacted at jordand@ecu.edu.

Deb and Kim are the co-leaders of ACA's Task Force, Project Real Job, whose purpose is to examine issues related to summer camp employment and to support efforts to recruit, hire, and retain summer staff and position summer camp employment as a valuable workforce readiness experience.

---

What high-performance managers do differently and why it matters
Wednesday, October 10 by Dr. Jennifer Selke
Great managers are the cornerstone of every organization. Yet less than one-third of Americans are engaged in their jobs in any given year. Learn what decades of research says about what makes a great manager. Learn how focusing on the 12 needs every staff member increases staff engagement and retention. Make a plan to take your next steps to create a high performing team.

Dr. Jennifer Selke is dedicated to helping people find jobs they love that best utilize their strengths and to helping companies engage workers for maximum impact and value. Since 2003, she has used Gallup's strengths-based management model to successfully manage one of the nation's largest summer camp programs at the University of California at Berkeley, employing approximately 150 high school and college students each summer. Jennifer's expertise on the millennial generation including its culture, trends, the latest research focusing on this group and its future implications for employee engagement, motivation, retention, and workplace adaptations.

Jennifer holds a Ph.D. in Educational Psychology from the University of California at Berkeley. She is a Licensed Educational Psychologist (LEP #2858) and is on the faculty in the Graduate School of Education at the University of California at Berkeley. Her services involve direct coaching programs and workshops geared toward helping recent college graduates and high potential employees excel in the workplace.

With a background in training large groups (200+) of summer camp staff, Jennifer excels in providing dynamic, learner-centered, and experiential workshops for both large and small groups.

Developing high-potential individuals to become the next generation of thought leaders is not only Jennifer's mission but her passion. In addition to supporting a large staff at UC Berkeley, She is also a featured facilitator with BRAND U Events, a talent accelerator working with young professionals in Fortune 500 companies and media agencies.

website: jennselke.com

Past webinar topics

Managing anxiety in campers, staff, and parents - Dr. Deborah Gilboa
It's a real job! Developing more professionalism in staff and handling undesired staff behavior - Michael Brandwein
Engaging millennials: 10 essential strategies for camp directors - Dr. Chris Thurber
Managing staff anxiety: Techniques and practices for coping with the stress staff bring to the job and the stress staff experience on the job! - Bob Ditter
Beyond your comfort zone - Dr. Deb Bialeschki, Ph. D and Rhonda Mickelson, M.Ed.
Evaluating staff performance --considerations for rehiring - Bob Ditter
Preparing for risks of summer camp - Michael Swain, ARM, SCLA, Sr. Loss Control Specialist for Markel Specialty Commercial
Supervision and staff oversight --The key to safety at camp. Creating a culture of warm and cool feedback. - Bob Ditter
Bullying is normal, what matters is what we do next - Dr. Deborah Gilboa
Leading the leaders: How to motivate and develop leadership team members to boost excellence and responsibility - Michael Brandwein
Are your staff thinking or drinking? How to encourage wise use of time off - Dr. Chris Thurber
The growth mindset of camps --Developing a culture where curiosity and learning enhance performance in campers and staff alike - Bob Ditter
Are these on your radar? Hot legal and risk management issues for camps - Catherine Hansen-Stamp
Improved techniques for managing challenging camper behavior - Bob Ditter
Powerful, simple things to do right now to prepare your camp for a superb 2016 - Michael Brandwein
Real techniques, leadership and coaching strategies for effecting change with campers and staff - Dr. Chris Thurber
Cracking kids' secret code - Dr. Chris Thurber
Camp crises - Dealing with the "Big Four" - waterfront, vehicles, sexual misconduct, and foodborne illnesses - Firestorm
Managing challenging camper behavior - Bob Ditter
What makes a good camp counselor? It's not what you think!- Scott Arizala
Motivation: What works and what doesn't with campers and staff - Bob Ditter
Designing your camp's electronics technology policy - Dr. Chris Thurber
Waterfront safety design: Top ten tips in action - Dr. Chris Thurber
Lights out!...Don't stay in the dark about abuse risks at your camp - Praesidium
Critical elements of leadership and communication - Bob Ditter
Evaluating staff performance: Considerations for rehiring - Bob Ditter
Sound practice—What we've learned from years of good practice - Bob Ditter
Responding to challenging camper behavior in ways that are proactive and creative - Bob Ditter
Critical elements for staff training - Bob Ditter
Snips and snails and puppy dog tails: The 'boy code' and bullying at camp - Bob Ditter
Sugar and spice, not always so nice: Why girls are mean to other girls and what to do about it - Bob Ditter
Camper-counselor contact—Part 2: Challenges of technology and contact out of camp - Bob Ditter
Camper-counselor contact—Part 1: Basics of child protection at camp - Bob Ditter