View Markel's most recent camp webinars, and download accompanying materials. More 2018 webinars coming this fall!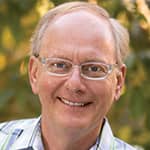 Thursday, May 10 by Bob Ditter
Camp staff harassment safety in the age of #metoo
It is a story that has been unfolding for over a year: the exposure of often long-standing sexual abuse and harassment of both male and female victims, by mostly men, in various positions of power. Camps have done a terrific job creating a safe environment for campers. What is needed now is a clear, nuanced approach with staff that distinguishes between healthy interest and unwanted advances, overtures, or worse. This timely webinar is targeted directly at staff, and Markel is inviting all camp professionals to participate. Additionally, the webinar will be recorded for those unable to attend the live presentation and available to show to your own staff during camp orientation. This program comes with a director's training guide for creating a powerful, clear staff training program that has universal application to camps far and wide. Harassment is an issue that will be on the minds of staff everywhere. This thoughtful presentation and the training guide by Bob Ditter will help you be ready!
Tuesday, April 24 by Dr. Deborah Gilboa
Managing anxiety in campers, staff, and parents
Anxiety is an increasing struggle for parents, campers, and staff. Whether the incidence or just the recognition is actually on the rise, counselors and camp administration are looking for the information and strategies that will keep anxiety from interfering with the experience of each member of their community. Family physician and youth development expert Deborah Gilboa, M.D., will help participants better understand what's happening in the brain of an anxious person, what exacerbates and calms those pathways, and how to translate that knowledge into a better camp experience.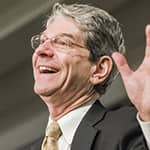 Wednesday, March 28 by Michael Brandwein
It's a real job! Developing more professionalism in staff and handling undesired staff behavior
Michael brings his trademark "use it immediately" approach to another exciting session of practical, highly effective techniques and creative materials we can use to maximize staff performance. Michael explains the number one, "biggest boo-boo" in supervising staff and how to repair this right away. You'll get specific methods to train your leadership team on precisely what to say and do when they see staff who are not meeting expectations, and how to coach staff to replace this with better choices. This includes the hot topic of "supervising peers." As we know, many of our staff have not learned how to act in a real employment (or even a volunteer) situation. So, Michael provides and demonstrates specific and engaging training activities you can plug into your staff training that help staff understand and apply what professionals do and say on the job. This helps make our expectations clearer and guides staff to higher levels of responsibility.
Tuesday, February 27 by Dr. Chris Thurber
Engaging millennials: 10 essential strategies for camp directors
Branded as slackers and hipsters, the current generation of young employees may be less self-centered and fragile than you think. What are the implications for hiring and training this season? Join psychologist Dr. Chris Thurber to discuss his revealing investigation into the unique characteristics of staff born between about 1980 and 2000. Learn 10 essential strategies for tapping millennials' strengths in ways that will immediately benefit your camp and improve your interactions with young parents. A must-see webinar for anyone who wants to improve staff recruitment, appointment, and instruction.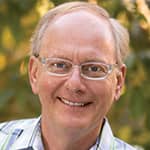 Tuesday, January 23 by Bob Ditter
Managing staff anxiety: Techniques and practices for coping with the stress staff bring to the job and the stress staff experience on the job!
It is clear that the anxiety level among staff has increased dramatically in the past few years. In an ACA survey conducted by the Healthy Camps Committee during the summer of 2015, staff anxiety and depression was the number one concern from camp professionals. In addition, the Center for Disease Control (CDC) and National Institute for Mental Health (NIMH) have each reported record high incidences of anxiety in young adults in the US.
Bob's presentation will present the most up-to-date information on anxiety in young adults and some useful practices that camp professionals can bring to camp not only for the relief and maintenance of their staff, but also for themselves!
Past webinars

Beyond your comfort zone - Dr. Deb Bialeschki, Ph. D and Rhonda Mickelson, M.Ed.
Evaluating staff performance --considerations for rehiring - Bob Ditter
Preparing for risks of summer camp - Michael Swain, ARM, SCLA, Sr. Loss Control Specialist for Markel Specialty Commercial
Supervision and staff oversight --The key to safety at camp. Creating a culture of warm and cool feedback. - Bob Ditter
Bullying is normal, what matters is what we do next - Dr. Deborah Gilboa
Leading the leaders: How to motivate and develop leadership team members to boost excellence and responsibility - Michael Brandwein
Are your staff thinking or drinking? How to encourage wise use of time off - Dr. Chris Thurber
The growth mindset of camps --Developing a culture where curiosity and learning enhance performance in campers and staff alike - Bob Ditter
Are these on your radar? Hot legal and risk management issues for camps - Catherine Hansen-Stamp
Improved techniques for managing challenging camper behavior - Bob Ditter
Powerful, simple things to do right now to prepare your camp for a superb 2016 - Michael Brandwein
Real techniques, leadership and coaching strategies for effecting change with campers and staff - Dr. Chris Thurber
Cracking kids' secret code - Dr. Chris Thurber
Camp crises - Dealing with the "Big Four" - waterfront, vehicles, sexual misconduct, and foodborne illnesses - Firestorm
Managing challenging camper behavior - Bob Ditter
What makes a good camp counselor? It's not what you think!- Scott Arizala
Motivation: What works and what doesn't with campers and staff - Bob Ditter
Designing your camp's electronics technology policy - Dr. Chris Thurber
Waterfront safety design: Top ten tips in action - Dr. Chris Thurber
Lights out!...Don't stay in the dark about abuse risks at your camp - Praesidium
Critical elements of leadership and communication - Bob Ditter
Evaluating staff performance: Considerations for rehiring - Bob Ditter
Sound practice—What we've learned from years of good practice - Bob Ditter
Responding to challenging camper behavior in ways that are proactive and creative - Bob Ditter
Critical elements for staff training - Bob Ditter
Snips and snails and puppy dog tails: The 'boy code' and bullying at camp - Bob Ditter
Sugar and spice, not always so nice: Why girls are mean to other girls and what to do about it - Bob Ditter
Camper-counselor contact—Part 2: Challenges of technology and contact out of camp - Bob Ditter
Camper-counselor contact—Part 1: Basics of child protection at camp - Bob Ditter