Every year, Markel sponsors a series of webinars by nationally recognized experts in professional youth camping on issues relevant to camps. 
View previous webinars, and stay turned for new webinars for 2019.
What high-performance managers do differently and why it matters by Dr. Jennifer Selke
Great managers are the cornerstone of every organization. Yet less than one-third of Americans are engaged in their jobs in any given year. Learn what decades of research says about what makes a great manager. Learn how focusing on the 12 needs every staff member increases staff engagement and retention. Make a plan to take your next steps to create a high performing team.
Watch the webinar Download the handout
Dr. Jennifer Selke is dedicated to helping people find jobs they love that best utilize their strengths and to helping companies engage workers for maximum impact and value. Since 2003, she has used Gallup's strengths-based management model to successfully manage one of the nation's largest summer camp programs at the University of California at Berkeley, employing approximately 150 high school and college students each summer. Jennifer's expertise on the millennial generation including its culture, trends, the latest research focusing on this group and its future implications for employee engagement, motivation, retention, and workplace adaptations.
Jennifer holds a Ph.D. in Educational Psychology from the University of California at Berkeley. She is a Licensed Educational Psychologist (LEP #2858) and is on the faculty in the Graduate School of Education at the University of California at Berkeley. Her services involve direct coaching programs and workshops geared toward helping recent college graduates and high potential employees excel in the workplace.
With a background in training large groups (200+) of summer camp staff, Jennifer excels in providing dynamic, learner-centered, and experiential workshops for both large and small groups.
Developing high-potential individuals to become the next generation of thought leaders is not only Jennifer's mission but her passion. In addition to supporting a large staff at UC Berkeley, She is also a featured facilitator with BRAND U Events, a talent accelerator working with young professionals in Fortune 500 companies and media agencies.
website: jennselke.com
---
Camp staff harassment safety in the age of #metoo by Bob Ditter
It is a story that has been unfolding for over a year: the exposure of often long-standing sexual abuse and harassment of both male and female victims, by mostly men, in various positions of power. Camps have done a terrific job creating a safe environment for campers. What is needed now is a clear, nuanced approach with staff that distinguishes between healthy interest and unwanted advances, overtures, or worse. This timely webinar is targeted directly at staff, and Markel is inviting all camp professionals to participate. Additionally, the webinar will be recorded for those unable to attend the live presentation and available to show to your own staff during camp orientation. This program comes with a director's training guide for creating a powerful, clear staff training program that has universal application to camps far and wide. Harassment is an issue that will be on the minds of staff everywhere. This thoughtful presentation and the training guide by Bob Ditter will help you be ready!
Watch now Download the Director's Training Guide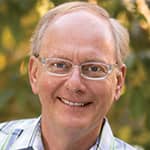 Bob Ditter is a well-regarded child, adolescent, and family therapist from Boston, Massachusetts. He is a nationally recognized trainer and consultant for organizations that work with young people. He has been called "camping's most articulate spokesman" because of his work with children's summer camps since 1982. He has visited over 600 summer camps in the United States, has authored four books for camp professionals, and has developed 14 training DVDs. Bob's materials are available at: acabookstore.org
---
Past webinar topics
Managing anxiety in campers, staff, and parents - Dr. Deborah Gilboa
It's a real job! Developing more professionalism in staff and handling undesired staff behavior - Michael Brandwein
Engaging millennials: 10 essential strategies for camp directors - Dr. Chris Thurber
Managing staff anxiety: Techniques and practices for coping with the stress staff bring to the job and the stress staff experience on the job! - Bob Ditter
Beyond your comfort zone - Dr. Deb Bialeschki, Ph. D and Rhonda Mickelson, M.Ed.
Evaluating staff performance --considerations for rehiring - Bob Ditter
Preparing for risks of summer camp - Michael Swain, ARM, SCLA, Sr. Loss Control Specialist for Markel Specialty Commercial
Supervision and staff oversight --The key to safety at camp. Creating a culture of warm and cool feedback. - Bob Ditter
Bullying is normal, what matters is what we do next - Dr. Deborah Gilboa
Leading the leaders: How to motivate and develop leadership team members to boost excellence and responsibility - Michael Brandwein
Are your staff thinking or drinking? How to encourage wise use of time off - Dr. Chris Thurber
The growth mindset of camps --Developing a culture where curiosity and learning enhance performance in campers and staff alike - Bob Ditter
Are these on your radar? Hot legal and risk management issues for camps - Catherine Hansen-Stamp
Improved techniques for managing challenging camper behavior - Bob Ditter
Powerful, simple things to do right now to prepare your camp for a superb 2016 - Michael Brandwein
Real techniques, leadership and coaching strategies for effecting change with campers and staff - Dr. Chris Thurber
Cracking kids' secret code - Dr. Chris Thurber
Camp crises - Dealing with the "Big Four" - waterfront, vehicles, sexual misconduct, and foodborne illnesses - Firestorm
Managing challenging camper behavior - Bob Ditter
What makes a good camp counselor? It's not what you think!- Scott Arizala
Motivation: What works and what doesn't with campers and staff - Bob Ditter
Designing your camp's electronics technology policy - Dr. Chris Thurber
Waterfront safety design: Top ten tips in action - Dr. Chris Thurber
Lights out!...Don't stay in the dark about abuse risks at your camp - Praesidium
Critical elements of leadership and communication - Bob Ditter
Evaluating staff performance: Considerations for rehiring - Bob Ditter
Sound practice—What we've learned from years of good practice - Bob Ditter
Responding to challenging camper behavior in ways that are proactive and creative - Bob Ditter
Critical elements for staff training - Bob Ditter
Snips and snails and puppy dog tails: The 'boy code' and bullying at camp - Bob Ditter
Sugar and spice, not always so nice: Why girls are mean to other girls and what to do about it - Bob Ditter
Camper-counselor contact—Part 2: Challenges of technology and contact out of camp - Bob Ditter
Camper-counselor contact—Part 1: Basics of child protection at camp - Bob Ditter