Chris Norden
Markel horse insurance specialist since 2008
Quick Facts
Breed/discipline specialties: Hunters, Jumpers
About Chris
Chris Norden is a native Virginian, born, raised and educated in Virginia horse country. He holds a BA in Economics from the University of Virginia, and is active in local horse events, including serving on the Board of Directors of the Washington International Horse Show. He has been riding horses since he was a child and has been in the equine insurance business for more than 25 years.
The Norden name is well-known in the equine insurance industry. In 1983 Chris Norden founded the insurance division of EMO Enterprises, now known as The EMO Agency, Inc. He guided it through decades of the emergence of equine insurance protection. Located in Warrenton, Virginia, in 2008, Chris joined Markel as Norden Equine Worldwide. Chris brings a reputation for innovation, flexibility, customer-minded care and experience. From the top down, Norden Equine is the team you need backing your horses or equine operations.
Owners, trainers, breeders, stables and horse show promoters trust the Norden name. Norden Equine is committed to serving your needs. We're proud of our reputation for creating flexible, dependable coverage for horse owners worldwide, and standing behind them with "you first" customer care.
Norden says experience is the key to making insurance work best for it's clients. "We have clients that invest millions of dollars every year in their horse operations, and others that spend a few thousand dollars. It's important that every client is covered properly with insurance that best meets their particular needs, and we have the experience to guide them through the process."
The equine insurance industry is highly specialized," he says. "We've been there through the birth and development of modern equine insurance. We know this field like nobody else."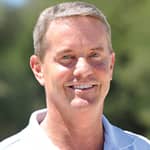 +1.877.341.8560

+1.540.341.7544
Chris.Norden@Markel.com

Warrenton, VA 20186
Buy insurance online now