Mary Phelps
Markel horse insurance specialist since 2003
Quick Facts
Breed/discipline specialties: Dressage, Combined Driving, Hunters, Jumpers, Combined Training, Pony and Sport horse breeds
35 years in the equine industry
Memberships: International Alliance of Equestrian Journalists (IAEJ), United States Equestrian Federation (USEF), American Driving Society (ADS), United States Dressage Federation (USDF), Board Member of the Florida Horse Park, Ocala, FEI 3* Driver/Athlete
About Mary
Mary Phelps is uniquely qualified to guide you in selecting the right insurance coverage for your farm, business and horses. She knows and understands on just about every level the needs and value of Markel Equine, Property, and Liability coverage, because she lives it, every day.

An equine photographer and journalist, Mary created HorsesDaily.com (est 1997) the oldest and longest running website in equestrian sport. A lifelong equestrian she is an FEI 3* Athlete in Combined Driving, a farm owner, who manages her world class driving ponies competing at the highest level of the sport of Combined Driving.

Doing business from her farm in Ocala, Florida "The Horse Capital of the World™" Mary and longtime associate Tracey Scharf pride themselves with being accessible and available for their clients while working closely with the Markel team of underwriters on a daily basis. The team also provides top-notch service for farrier coverage through Markel's Farrier program.
"We understand the busy lives our friends and clients live, and strive to make things as easy and clear as possible., " Mary said. With technology we are pretty much in touch 24/7, and understand the needs of our fellow athletes, horse, and farm owners."

As a longtime member of the International Alliance of Equestrian Journalists, Mary is known and respected world wide as an accomplished professional covering major events as well as local and national equestrian news. Her company, Horses Daily Inc., provides a unique service archiving and reporting equestrian news for multiple disciplines, as well as health and wellness advice, tips on training, business management, and promotion of the equestrian industry.

In 2019 Mary and her now world famous driving ponies "The Gangsters" Al Capony, Bugsy Malony, Tony Da Pony, and Kimba competed for the USA in the FEI World Driving Championships for Ponies in Kisber, Hungary winning an individual Gold Medal in the cones phase and finishing 12th over all. Bugsy Maloney and Tony Da Pony became part of the Breyer® 2020 Collection, found on breyerhorses.com.
Websites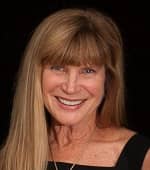 +1.800.572.3286

+1.859.940.8517
mary@horsesdaily.com

Micanopy, FL 32667
Buy insurance online now