Phyllis LaMalfa
Markel horse insurance specialist since 2013
Quick Facts
Specialist in Arabians and Working Western Horses
Has both competitor and show management experience
Active member in National Reining Horse Association (NRHA)
Arabian Reining Horse Association (ARHA) business manager
Experience in breeding, stallion management, mare care, foaling and equine marketing
About Phyllis
When then eight-year old Phyllis sold her brother and sisters on the idea of buying a foal from their neighbors in the farm and ranch community of Chico, California, the stage was set for a life with horses. A year later she was showing in 4-H, entering any class that she could. In high school, she competed on the rodeo team with her Quarter horse barrel racer.
In 1980, she purchased her first Arabian, from the man who later became her husband. Phyllis and her daughter, who also shares the same love for horses, attended and competed in horse shows together for a number of years. The breeding program she created produced several National Champions, Phyllis also holds US Nationals champion titles. In addition, she is s NRHA non-pro Limited Rider.
Phyllis is highly experienced in all facets of horse show management, from Show Secretary to ring work, having previously worked in the show office for NRHA for the Derby and Futurity. She serves as business manager for the ARHA and is in charge of producing the Arabian Reining Horse Futurity at the Scottsdale Show where the participants praise the Show as being one of the best produced of the season.
Phyllis joins Markel Insurance with firsthand experience in the insurance business as her father is an insurance agent and her sister joined him in the business. The caring culture of Markel inspired her to heed her father's advice from years ago when he encouraged her to get in the insurance business. She welcomes the opportunity to join the Markel team and to help fellow horse lovers protect their equine investments.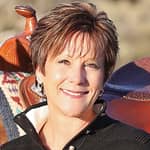 +1.480.707.3505
phyllis.lamalfa@gmail.com

Scottsdale, AZ 85262
Buy insurance online now