Tami George
Markel horse insurance specialist since 2002
Quick Facts
Breed/discipline specialties: Sport Horses with an emphasis on Dressage, Hunters, Jumpers & Combined Training
Member of: USDF, USEF, ADA, RMDS, UDS
About Tami
I've spent most of my adult life around horses in a variety of capacities, experience that's useful in helping you with any and all your equine insurance needs. While I wasn't lucky enough to grow up around horses, I made up for lost time as a young adult, trying to learn everything I possibly could about these amazing creatures we call our friends and partners. I've owned off the track thoroughbreds, Arabians, Appaloosas, Paints, ponies, Quarterhorses, warmbloods and some horses of unknown origin. All have been amazing teachers.

I started my riding career in the Midwest, riding western – despite the fact that everyone around me rode English. When my husband and I moved to Arizona in 1987, I bought a six-year old quarter horse (who I loved and owned for 25 years until he passed away in 2012) and took up English lessons, eventually competing successfully in Hunter/Jumper classes. A very bold thoroughbred mare led me to three-day eventing, a sport I was thrilled to be a part of for seven years. A series of nasty crashes led me to consider my age and mortality, and so in 2001, I turned full time to dressage, a sport that has become my passion and obsession. My current horses are Lukas, a 13-year old Hanovarian, and STA Alnabil ("Ali") a 3-year old purebred Arabian that is just beginning his show career in hand (soon to be under saddle!). I have earned all of my USDF medals over an extended time frame with multiple horses, including my former Grand Prix dance partner, Mondavi F, who I recently lost prematurely to colic.

My husband and I owned a bed and breakfast and boarding facility in Cave Creek, Arizona in the 1990s, and I took people out on trail rides and gave basic riding lessons. (I wish I would have known then what I know now about liability issues!) During that time, I became certified as an Equine Massage Therapist, working with performance horses of all types.

A series of encounters and events eventually led me to become licensed as an equine insurance specialist, and in 2002 I joined the Markel team. As an Equine Insurance Specialist for Markel Insurance, I hear about a myriad of equine health challenges that wind up as insurance claims, from gastrointestinal issues to soft tissue injuries. I've come to believe that there are steps we can take to avoid many of these problems, using good management practices and quality nutrition – so I did tons of research and can now offer equine nutritional consulting to friends and clients looking for alternatives.

My extensive horse background gives me a unique perspective of all the aspects of horse ownership. I consider insurance to be a vital concern for all horse owners, whether you own horses for pleasure, competition or as a business endeavor. I look forward to working with you!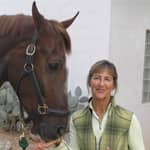 +1.800.231.0670

+1.602.509.7294
tami.george@markel.com

Scottsdale, AZ 85262
Buy insurance online now