Event insurance–because every little detail matters
Whether it's a birthday party, anniversary or baby shower, organizing a thoughtful event requires meticulous planning, not to mention a lot of energy. Unfortunately, you can't plan everything and unforeseen occurrences like extreme weather, accidents, or illness could very well leave you in an uncomfortable position. Luckily for you, you can protect your event (and yourself) with Markel Specialty event insurance. With over 10 years of experience providing special event insurance, we know how to protect your special events. Our special event coverage will help protect you for non-refundable deposits, cancellation fees, injury, liability, and more.
We offer affordable prices on both event liability coverage and event cancellation coverage, and best yet, if you purchase both coverages together, you can save up to 15%! (10% for residents of FL)
Markel Specialty offers coverage for a variety of events, including:
Weddings
Anniversary parties
Baby showers
Baptisms
Bar or bat mitzvahs
Birthday parties
Housewarming parties
Memorial services
Quinceañeras
Retirement parties
Special achievement receptions
Much, much more
With a Markel Specialty event insurance policy, you can be sure your special day is covered. Get a free, no-obligation quote today!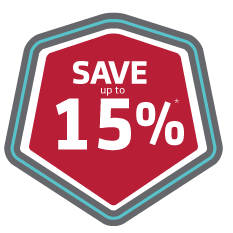 Get total protection for your event and save!
Save up to 15% by purchasing both event liability and event cancellation coverage, and rest easy knowing your event is protected.
Event insurance is your backup plan for the unforeseen
Does your event plan include preparations for the unexpected–not only during the event but before and after, too?
With our liability and cancellation coverages, we can tailor your policy to cover the specific needs of your event. So not only can we give you peace of mind, we can also save you some serious money!
Event liability? Event cancellation? What kind of coverage do I need for my event?
Event liability covers damages you may be held responsible for such as venue damage or personal injury to a guest and, additionally, host liquor liability.
Event cancellation covers loss of deposits and non-reimbursable amounts if you must postpone or cancel due to unforeseen circumstances such as vendor bankruptcy, extreme weather, and more.
Valuable asset at any event

"Your insurance is a very valuable asset in any special event. I was so glad we had this policy. Your staff is very helpful and courteous. Thanks!"

Shelly W. | Event insurance customer | September, 2018

Easy and efficient to purchase a policy

"Markel was super easy to work with. I truly had peace of mind knowing that my event was in the best hands."

Tom B. | Event insurance customer | September, 2018

Very satisfied with the level of service from Markel

"My experience with Markel was great! Absolutely no hassle and the whole process was quick and easy. I will definitely be recommending Markel in the future!"

Katy M. | Event insurance customer | November, 2018

Top-notch coverage at an affordable price

"Completely the best rates and coverage out there!"

James G. | Event insurance customer | November, 2018
Get a quote
Get a free, no-obligation quote to protect your event today!