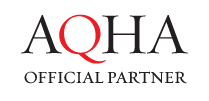 Markel has been the official equine insurance sponsor of the American Quarter Horse Association since 1999. Markel Specialty's Agriculture Division has over 50 years of expertise insuring horses and horse-related businesses. With our vast knowledge of horses and our complete and affordable coverages, it's no wonder customers tend to remain with us for years. Our success in developing effective solutions for horse owners and horse-related businesses has proven critical to the achievement of mission goals for other associations.
We believe in offering our customer's choices, and we are committed to providing superior customer service. Don't wait until you file a claim to find out if you have the proper insurance protection.
Private horse owner
Protect yourself if your horse injures someone or damages property, both on and off your premises.

Commercial equine operations
Insurance protection designed for almost any type of horse-related business, both on your own premises or rental/leased property.

Horse farm and ranch
Insurance coverage for your home, property, and horses, including coverage if your horse causes an accident or injury.

Horse mortality
Helps cover the financial cost of death, theft, or humane euthanasia for your horses.
Want to work with a Markel horse insurance specialist?
We are represented exclusively by insurance agents in the field who specialize within a specific horse discipline and/or breed. Horse owners and professionals can be assured that Markel's specialists understand their wants and needs, because our specialists are horse people too.