In 1986, the Institute of Certified Financial Planners ("ICFP") endorsed an E&O Program offered through the Fireman's Fund. In 1988, Fireman's Fund withdrew abruptly. Fireman's Fund was the third large national carrier to withdraw from this line of business after having been endorsed by the ICFP.
As a consequence of the abrupt withdrawal of Fireman's Fund, the ICFP formed a captive insurance company, hoping to avoid what had happened with each of the three previously endorsed carriers. As a result, Financial Services Mutual Insurance Company ("FSM") was formed in Vermont and began writing coverage for ICFP members in 1989. In 1992, Mr. Bayard "Bud" Bigelow became President of FSM after running similar E&O programs for Orion Corporation.
In 1995 both Mr. Bigelow and the FSM Board of Directors concurred in the decision to move the program to a large national carrier, one chosen based on the objective needs of the market, the prospects, and the policyholders.
Since then, the program has continued to provide uninterrupted coverage to members of several financial associations as well as unaffiliated financial planners and other financial professionals.
In June of 2007, The Cambridge Alliance was acquired by Markel Corporation, a marketer and underwriter of specialty insurance programs. As part of Markel Corporation, the investment advisors product benefits from a strong financial position. Click here for more information. With such high marks, you can be confident in our financial stability and our ability to meet our obligations to our policyholders. Markel prides itself on being managed for the long term.

Founding members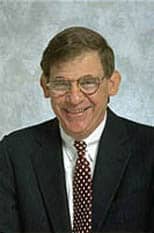 Bayard "Bud" Bigelow, III
Bud served as President and Chief Executive Officer of Markel Cambridge Alliance from our inception until 2012. He now serves as Chairman Emeritus. Bud is the author of several articles on professional liability insurance and loss prevention. Bud is also a frequent speaker at financial industry events.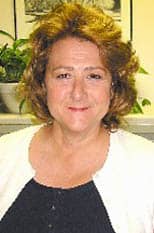 Nancy B. Bigelow
Nancy served as Consulting Underwriter for Markel Cambridge Alliance. Nancy has more than 20 years of experience as an underwriter, and was responsible for all underwriting at Markel Cambridge Alliance until 2010.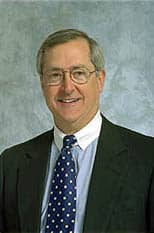 C. Anthony "Tony" Bougere
Tony served as Senior Vice President of Markel Cambridge Alliance for 10 years. Tony attended many RIA-related tradeshows and conferences throughout the years in order to stay in tune with the needs of our clients.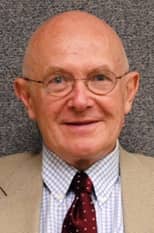 Milt Beard
Milt served as Senior Underwriter for Markel Cambridge Alliance until 2014. Milt's strong financial background made him one of our most knowledgeable underwriters. Prior to joining Markel Cambridge Alliance, he held positions in investment banking, corporate lending, and mutual fund oversight.
Meet the
investment advisors team
.