Meet the team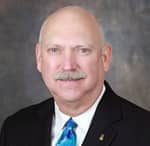 Kim E. Coonrod, Director, Loss Control
Kim is the Director of Loss Control for Markel Specialty. He joined the company in February 2007, and has been providing accident prevention services within the insurance industry since 1992. His loss control experience includes assisting a wide range of customers to gain an understanding of their operations, the status of accident prevention programs, reviewing safety and health program development, and providing guidance in the correction of hazards to mitigate claims. Prior to joining the insurance industry he worked in loss prevention for retail organizations and a large transportation company, supervising safety and security operations. Kim is a member of the American Society of Safety Professionals (ASSP), the National Safety Council (NSC), and the National Fire Protection Association (NFPA). He currently holds an Occupational Hygiene and Safety Technician (OHST) certification from the Board of Certified Safety Professionals (BCSP). Kim can be contacted at 402-661-1466.
Michael Huss, Loss Control Consultant
Michael Huss received his B.S. degree in Industrial Technology-Management from the California University of Pennsylvania, and started his career in insurance loss control in 1986 providing risk control, safety, and health consulting services for general contractors, subcontractors, fabrication facilities, and other construction and general industry workplaces for national and regional carriers. He has worked as an independent contractor and as the Risk Manager for a large California Indian casino. Mr. Huss has been employed by Markel Specialty since May 2007. His roles include a loss control field representative, a loss control supervisor of the western region, and most recently, a loss control consultant. He currently holds the following national certifications; Occupational Hygiene and Safety Technician (OHST), Construction Health and Safety Technician (CHST) and Certified Hazard Control Manager (CHCM), and is currently pursuing the Associate in Risk Management (ARM). Michael has been an active member of the world's largest and oldest professional safety organization, American Society of Safety Professionals (ASSP), since 1989. He thoroughly enjoys the diversity and challenges encountered in the field of loss control/risk management and providing guidance to underwriting, insurance agents, and policy holders as it relates to risk assessment, loss mitigation and account profitability. Mike can be reached at
702-294-7911
.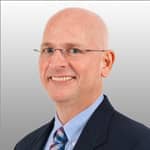 Bill Coons, Sr. Loss Control Specialist
Bill is a graduate of the University of Georgia with a bachelor's degree in Risk Management and Insurance. He has over 32 years of experience in the insurance industry. Bill manages nationwide loss control for programs out of the Kennesaw, Georgia location of Markel Specialty including child care, charter and independent schools, and pest control. He is responsible for writing technical articles and newsletters addressing specific loss trends for our niche markets. He also supports the underwriting process through training and loss reviews. Bill routinely assists clients and producers with loss control efforts and conducts ongoing claims analysis to identify solutions to reducing identified loss exposures. He is a Certified Playground Safety Inspector and speaks regularly at various conventions supporting our programs and encouraging best practices for loss control. Bill also visits regularly with key accounts providing support to their efforts to improve loss control and risk management efforts. Bill can be contacted at
678-290-2136
.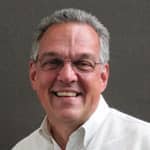 Mike Harding, Sr. Loss Control Specialist
Mike is a Senior Loss Control Specialist for Markel Specialty. He joined the company in 2010 with more than 30 years of experience in safety and risk management, risk consulting, and fleet and driver safety encompassing a broad range of companies including several multi-location corporate level management positions. Mike is responsible for assisting clients with risk management and loss control initiatives to help lessen the risks being faced by human service and child welfare organizations, not-for-profit organizations, museum and cultural institutions, agricultural, wineries, as well as other specialty niche industry groups. Mike is also responsible for providing educational services for clients and supporting their related industry trade associations through activities such as conducting risk management and crisis management workshops, developing safety guidelines, developing industry articles, visiting client sites, participating in industry conferences, and creating risk control plans. Mike is a Professional Member of the American Society of Safety Professionals and a graduate of West Virginia University with an Undergraduate degree in Education and a Masters' degree in Safety and Risk Management. He is certified by the World Safety Organization as a Certified Safety Executive. Mike can be contacted at
804-527-7627
.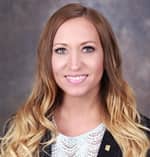 Courtney Rosengartner, Sr. Loss Control Specialist
Courtney is currently a Senior Loss Control Specialist with Markel Specialty in Omaha, Nebraska. She began working for Markel Specialty in 2003 in underwriting while attending the University of Nebraska – Omaha where she earned her Bachelor's Degree in 2006. She has been working in the loss control department since 2008 with primary focus on accident prevention services for workers compensation. She achieved her Associate in General Insurance (AINS) in 2011, her Associate in Risk Management (ARM) in 2014 and her Chartered Property Casualty Underwriter (CPCU) designation in 2015. She earned her Certificate in OSHA Compliance (COC) through the Safety Council Nebraska Chapter in 2015. Courtney can be contacted at
402-661-1432
.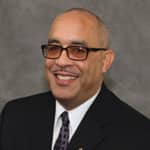 Michael A. Swain, Sr. Loss Control Specialist
Michael is responsible for creating and implementing risk management programs in support of youth camp and recreation programs, child care, social service, youth clubs, health and fitness clubs, martial arts, dance and gymnastics programs for Markel Specialty. With 30 years industry experience, he has an extensive background in risk management. Michael earned his B.S. from Virginia Tech and holds certifications as an Associate in Risk Management, a Senior Claim Law Associate, a Certified Playground Safety Inspector, and Commercial Lines Coverage Specialist. He also achieved certifications through the American Association of Cheerleading Coaches and Administrators Safety Certification Program, a Child Passenger Safety Technician, the USA Gymnastics Risk Management Safety Certification Program, Wilderness First Aid, American Red Cross Lifeguard Management and as an Emergency Medical Technician. Michael can be contacted at
804-527-7544
.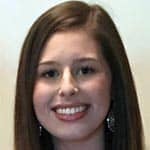 Libby Burgher, Loss Control Associate

Libby is currently a Loss Control Associate at Markel Specialty in Omaha, Nebraska. She graduated from the University of Nebraska at Omaha in 2018 with a Bachelor of Science in Emergency Management, right as she began her career with Markel. Libby is currently pursuing her Master of Science in Occupational Safety and Health through Columbia Southern University. Using her risk assessment and mitigation knowledge, she performs various loss control services for workers compensation and businessowners policies. She is also a certified HIPAA Privacy Officer, which lends experience to risk management and policy development. Libby can be contacted at 402-943-1191.