Best locks to secure your bike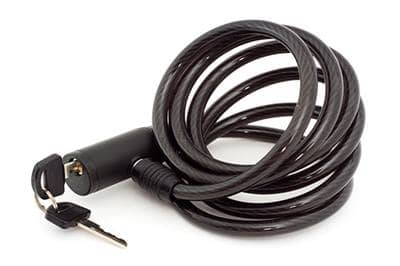 When you leave your beloved bike somewhere, you want the peace of mind knowing it will be there when you return. Needless to say, the second best purchase after your bike is a durable lock. Locking your bike is always a good idea. According to the latest FBI Crime Statistics Report, a bicycle is reported stolen every 2.8 minutes. You don't want your bike to be part of that statistic.
While there is no lock on the market that makes it impossible for your bike to be stolen, there are locks that are harder to break. The tougher you make it for thieves, the more likely they are to pass up your bike for an easier lock to cut. Here are some things to consider when shopping for a lock:
Invest the money.
You've most likely invested a good deal of money on your bike, so it makes sense to invest good money on a lock. Locks can get pricey, but they are still cheaper than buying another bike. Many bike shop owners suggest spending at least $100 on a lock. Some even say if you have a high-end bike spend about 10 percent of the value of your bike on a lock.
Shape is key.
One of the more trusted and widely used lock styles is a D or U-lock. This lock is strong enough to resist saws, hammers, chisels, bolt cutters, and other tough tools. Its horseshoe shape gives the thief less leverage and movement to break the lock.
Use two locks.
It is recommend that cyclists lock both the bike frame and the wheels to the immovable object, so combining a U-lock with a cable lock may be another good idea to deter would-be thieves.
Look for durable design features.
Three features that stand out are hardened steel (the strongest material available), weatherproof coating for rust resistance, and a plastic layer to keep the lock from scratching your bike.
Small is good.
Locks come in various sizes. Choose the smallest lock that can still secure your bike. Not only will this lock be lighter to carry, it will allow little space for thieves to get their tools into a position to cut through the lock. U-locks have only enough space to fit your frame and front wheel to a bike rack.
Easy to use.
If it's too hard to lock, chances are the lock may not get used. This defeats its purpose. Look for locks that you can put in place quickly.
Portability is important.
Pick a lock that can easily mount to your bike or is light enough to carry with you. When something is too heavy or bulky, it's easier to leave it behind, which again defeats the purpose of a lock.
Check the warranty.
Lock companies that offer protection plans and stand behind their products are usually the companies with the best locks. Many good locks will guarantee your bike against theft up to a specified value.
If you take the above tips into consideration, you'll be well on your way to finding the perfect lock for your prized possession.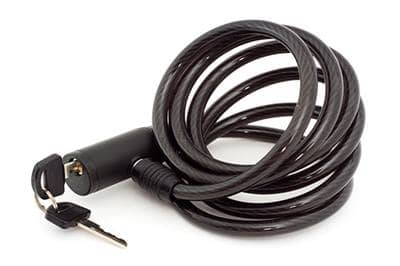 Was this helpful?
Policies as low as $100 per year.
Get a fast, free online quote today and get the protection and peace of mind you deserve.
Or call +1.800.236.2453 to speak with a bicycle insurance specialist.