Best clothing for cycling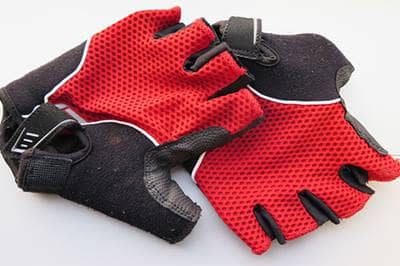 Nothing can ruin a perfect bike ride faster than not being properly dressed for the weather. Having the right combination of clothing can make all the difference in your riding experience. We've come up with some basic tips on what to wear when it's warm or cool, and even when it's freezing, so you don't sweat or shiver.
Warm weather riding- 70 degrees and up
Consider lightweight and light colored clothing for those balmy days. Lightweight clothing allows the air to flow through the clothing material and doesn't hold heat. Light colors reflect sunlight and stop clothing from taking in heat.
Bike shorts
Shorts made specifically for cycling will give you the most comfort while riding. They are designed to be stretchy for freedom of movement and come with a built in padded crotch liner to provide cushion, eliminate friction and reduce moisture. Most bike shorts are made with Lycra, which is a very breathable fabric. Bib shorts are a type of bike shorts that don't come up as high. These shorts are ideal on really hot days to stay cooler.
Bike jersey
A short-sleeve moisture-wicking bike jersey is also a good choice on a warm day. Consider one with pockets in the back for easy access to snacks, money, and your cell. A jersey with a front zipper can be unzipped to help cool you down. A collar that can be turned up will also help shade your neck from the sun.
Bike socks
To prevent blisters, choose bike socks that contain polyester or nylon. This material helps with moisture wicking.
Bike gloves
In warm weather, gloves with cut out fingers are great for moisture absorption, so your hands don't slip from excess sweat on your handlebars.
Cool weather riding- 50 to 65 degrees
Switch out the short-sleeve jersey for a long-sleeve non-insulated jersey. Consider arm and leg warmers as they can always be removed if you get too hot. Wear thin, full-fingered gloves, a windproof vest and a thermal headband.
Cold weather riding below 50 degrees
When it is cold, you'll want to start layering your clothing. It's important to protect your head, neck, and core as well as your extremities (arms, hands, legs and feet). There are three layers: base, middle and outer. Each layer serves a different purpose.
Base layer – this layer is designed to pull moisture away from the skin. Moisture wicking clothing keeps the other layers from getting wet and helps to regulate body temperature.
Middle layer – this layer works with the base layer to help evaporate the moisture. It insulates between the base and outer layer.
Outer layer – this layer protects you from the elements such as wind or rain. Outer layer clothing should be breathable to allow your other layers to wick moisture away.
40 to 50 degrees
Base layer – non-insulated, moisture wicking short-sleeve top and bib shorts.
Middle layer – medium weight, long-sleeve jersey, leg warmers.
Outer layer –a waterproof and windproof jacket. Consider a lined jacket with a hood and longer back. Many cycling jackets can be folded up to fit into a pocket. This layer also includes; medium weight, full-fingered gloves; a skullcap; and mid-weight shoe covers.
25 to 40 degrees
Base layer – medium weight, moisture wicking long-sleeve jersey.
Middle layer – insulated long-sleeve moisture-wicking turtleneck.
Outer layer – insulated cycling jacket, heavy tights, insulated full-fingered gloves, lined skullcap, wool mid-length socks with toe warmers and heavyweight shoe covers.
Below 25 degrees
Base layer – heavy weight, moisture wicking long-sleeve jersey.
Middle layer – insulated long-sleeve moisture-wicking turtleneck.
Outer layer – heavyweight cycling jacket, heavy tights, heavyweight full-fingered gloves, balaclava, wool socks with toe warmers and heavyweight shoe covers.
For added safety, consider bicycle insurance from Markel. Markel bicycle insurance provides coverage for your bike and the things that are important to you like your spare parts, cycling apparel and accessories. (Plus, we also offer competitive fee reimbursement if you are unable to race!)
Markel bicycle insurance also offers roadside assistance for those cold or hot days when you are stranded with your bicycle. With this coverage, you can get nationwide 24-hour emergency service with up to 35 miles of transportation per breakdown—all for only $12 a year per bicycle.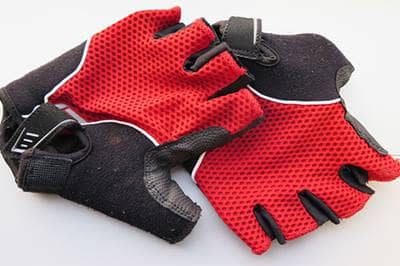 Was this helpful?
Policies as low as $100 per year.
Get a fast, free online quote today and get the protection and peace of mind you deserve.
Or call +1.800.236.2453 to speak with a bicycle insurance specialist.