Choosing the best e-bike for you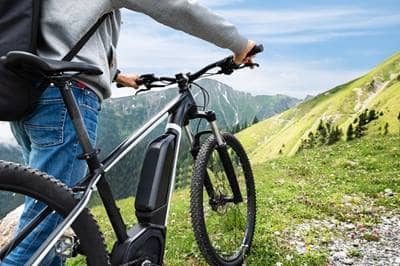 There are many electric bikes on the market. Discovering the one that is right for you can be a daunting task. Here are some helpful tips to help you find the right e-bike for you.
Understand your needs
Since different e-bikes are designed for specific types of activities, it's important to consider your needs. Answer these questions to help determine which e-bike is best for you:
How often will you ride the e-bike?
Where will you ride it? How far will you go?
Will you be carrying bags?
Will you be transporting it?
Based on your answers to these questions, you can narrow your choice down to one of these types: mountain, commuter, cruiser, cargo, folding, or fat tire.
Research the classes
There are three classes of e-bikes to choose from.
Class 1:Pedal-assist up to 20 mph. This e-bike is the most common and the one most beginner riders choose.
Class 2: Pedal-assist up to 20 mph plus a throttle. With a throttle, the motor will propel the e-bike without pedaling.
Class 3:Pedal assist up to 28 mph. These e-bikes are faster and can handle heavier loads. They are not allowed on most paths or trails due to their speed.

Know the motor
Where the motor is located on the e-bike determines what it is capable of.
Mid-drive motor: This motor is in the center of the e-bike and activated by pedaling. It distributes weight more evenly on the bike for better handling. It provides the most power and torque and is the most expensive of the three motors.
Front hub motor: This motor is used more with throttle mode and is the least common motor. They are more affordable but have the least power.
Rear hub motor: This is the most popular motor and is used for both throttle and pedal assist. It has the most power, but creates an uneven weight distribution and can affect handling. This motor is more expensive than the front hub motor.
Selecting the battery
There are many types of batteries on the market, but lithium-ion batteries are the most common for e-bikes and are ideal because of their weight and longevity. They last about three years.
Get fitted
For comfort, performance, and to prevent injury, it's best to choose an e-bike frame that fits you and is properly aligned for your riding position. You can be fitted at most bike shops.
Test ride
Get a feel for different e-bikes before making the final decision by test riding it. This will allow you to try out the features, performance, and comfortability.
Now that you have a better idea of which e-bike is best for you, you'll want to consider protecting your e-bike with specialized bicycle insurance. Your e-bike is an investment and you want to make sure you have adequate coverage for theft or damage. Electric bike insurance provides coverage between auto, home and renters insurances where there are gaps and fine print exclusions.
Markel Specialty can offer a stand-alone electric bike insurance policy that insures e-bikes with power assist up to 750 watts and covers theft, damage and more. Policies start as low as $100 per year and offer a variety of coverage levels and deductible options.
Each policy can be customized to fit you and your riding style. Coverages can include protection for damage caused by theft, crash, collision, fire, attempted theft, vandalism or hitting another object. Coverage of spare parts, cycle apparel, and rental reimbursement can also be included at no additional cost.
Take action today and get a free, no-obligation quote to help protect yourself and your e-bike.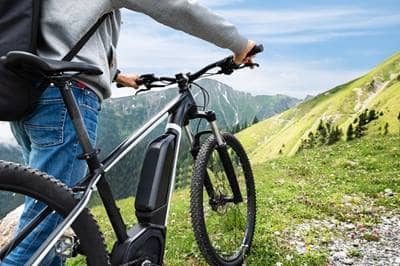 This "document" is intended for general information purposes
and should not be construed as advice or opinions on any specific facts or circumstances. The content of this document is made available on an "as is" basis, without warranty of any kind. This document cannot be assumed to contain every acceptable safety and compliance procedure or that additional procedures might not be appropriate under the circumstances. Markel does not guarantee that this information is or can be relied on for compliance with any law or regulation, assurance against preventable losses, or freedom from legal liability. This publication is not intended to be legal, underwriting, or any other type of professional or technical advice. Persons requiring advice should consult an independent adviser or trained professional. Markel does not guarantee any particular outcome and makes no commitment to update any information herein, or remove any items that are no longer accurate or complete. Furthermore, Markel does not assume any liability to any person or organization for loss or damage caused by or resulting from any reliance placed on this content.
Was this helpful?
Policies as low as $100 per year.
Get a fast, free online quote today and get the protection and peace of mind you deserve.
Or call +1.800.236.2453 to speak with a bicycle insurance specialist.