Tips for a stolen bike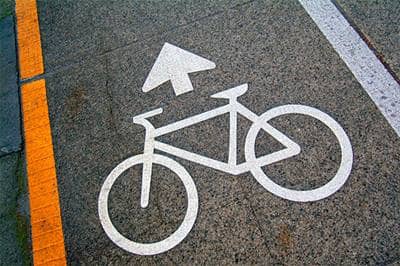 What a bummer! We are sorry to hear your beloved bike was stolen. If you act fast and remain diligent in your search, you may have a better chance of recovering your bike. Here are some quick and easy tips to track it down:
Report your bike stolen to the police
Do this immediately even if you don't have the serial number handy. Make sure you report as much information about the bike as you can, including unique identifying features. The local police have a good handle on the area and may be able to trace your bike within minutes. It's not uncommon for the police to spot the thief riding your bike. Once reported, the police will give you a crime reference number. Using this reference number, you can always add a photo of your bike and the serial number later.
Call local bike shops
Thieves often want money fast. It's likely they will try to sell it right away. Usually bike shops are happy to help track down bike thieves. Provide as many details that you can and a photo if possible. If you do find your bike in a shop, it is your right to have it back without paying for it to be released. Make sure you have proof that it is your bike and contact the police if you are asked to pay for it.
Visit local markets and impound yards for stolen bikes
Ask the police or bike shop owners if they are aware of any local markets for stolen bikes. You can go and take a look and be sure to bring a picture of your bike. In addition, if your bike is recovered by the police, it will likely end up at a police impound yard. If this is the case, the police should notify you, but it won't hurt for you to look. Also, many stolen bikes are left on buses, so checking the transit agency impound yard is a good idea.
Register your bike as stolen on bike recovery sites
This helps you get the word out to the cycling community and also to law enforcement nationally – in case your bike finds its way across state lines.
Search online marketplaces
Craigslist and eBay are two hotspots for selling stolen bikes. On these sites you can create a search for the make and model of your bike and receive alerts when a bike is posted that matches your description. Be sure to expand your search criteria beyond your local listings. This will help you find your bike if the thief posts your bike in another state. If you do find your bike on eBay or Craigslist, it is best to report it to the police. If you accuse the seller, the person may dump it fast.
Inform your insurance company
Give your insurance company all the details that you gave the police. You will want to inquire about the process of filing a claim and what your insurance will cover.
Spread the word
Tell your neighbors and friends to keep a look out. You can post flyers around the area and also post on social media. Not only does this increase your chances of finding your bike, it alerts others to secure their own bikes.
Conclusion
You can't, with 100% certainty, prevent your bicycle from being stolen, but you can make sure you are protected if it does. Most homeowner's or renter's insurance policies offer limited coverage for bicycles, and typically they will not cover the bicycle if it is stolen from anywhere but your home. By purchasing a stand-alone bicycle insurance policy from Markel bicycle insurance, you will be protected beyond your residence. We hope these tips help you recover your bike. Good luck in your search.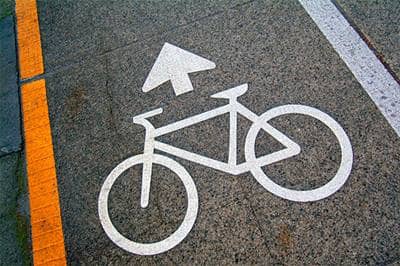 Was this helpful?
Policies as low as $100 per year.
Get a fast, free online quote today and get the protection and peace of mind you deserve.
Or call +1.800.236.2453 to speak with a bicycle insurance specialist.