The differences between E-bikes and standard bikes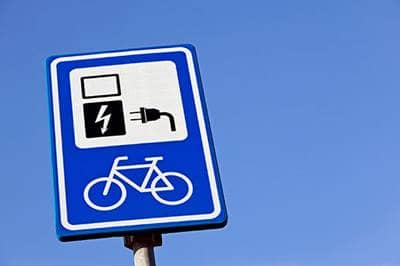 Thinking about investing in an electric bike? There are many reasons why you might be considering an e-bike, including the convenience of riding further, faster, and longer, but there are key differences between e-bikes and standard bikes you'll want to understand before making the purchase.
Components
Like regular bikes, e-bikes have the same mechanical parts—frame, two wheels, a seat, handlebars, brakes, suspension, and pedals. In addition to these parts, e-bikes have electrical components—battery, motor, drivetrain, and a throttle or pedal assist. With all of the extra components added to it, an e-bike is typically much heavier than a standard bike, which really only matters when you have to lift it.
Function
For an electric bicycle to effectively operate, it relies on the electric components working together. The basic function of the e-bike is the battery powers the motor, and the drivetrain delivers the power to the wheels, and the throttle or pedal assist allows you to control the motor.
Experience
An e-bike gets you where you're going faster and easier. It allows you to travel up to 30 mph with less effort. There are two types of e-bikes: pedal assist e-bikes where cyclists pedal along with the motor, and throttle assist e-bikes which require no pedaling at all. E-bikes tend to be safer than standard pedal bikes because you can accelerate to get out of the way faster, and travel at higher speeds, keeping up with traffic. If you are new to e-bikes, taking a training class may be beneficial before hitting the road.
Battery Charging
As a general rule, charge a new battery for 12 hours. The average battery lasts up to 50 miles before it needs to be recharged. You'll want to plan your trips accordingly, so you don't get stuck on the road with a dead battery. Most e-bikes will charge by plugging the battery into a 110v outlet. Ideally, recharging the e-bike battery when it's between 30% and 60% will extend the life of your battery. Avoid fully draining your battery before charging. Lithium-ion batteries, the most common for e-bikes, lasts about three years.
Maintenance
The mechanical parts on an e-bike can be serviced at the same shops as a regular bike. It's possible that your e-bike may need to be serviced sooner than a regular bike if you put a lot of miles on it. If you experience a problem with an electrical part, you'll have to take it to a shop that specializes in e-bikes.
Now that you've learned the key differences between e-bikes and standard bikes, you'll want to consider protecting your e-bike with specialized bicycle insurance. Your e-bike is an investment and you want to make sure you have adequate coverage for theft or damage. Electric bike insurance provides coverage between auto, home and renters insurances where there are gaps and fine print exclusions.
Markel Specialty can offer a stand-alone electric bike insurance policy that insures e-bikes with power assist up to 750 watts and covers theft, damage and more. Policies start as low as $100 per year and offer a variety of coverage levels and deductible options.
Each policy can be customized to fit you and your riding style. Coverages can include protection for damage caused by theft, crash, collision, fire, attempted theft, vandalism or hitting another object. Coverage of spare parts, cycle apparel, and rental reimbursement can also be included at no additional cost.
Take action today and get a free, no-obligation quote to protect yourself and your e-bike.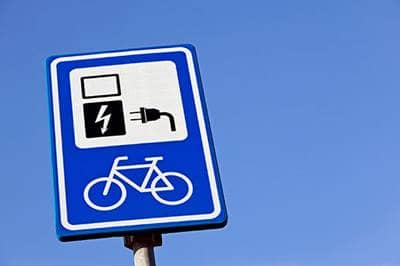 This "document" is intended for general information purposes and should not be construed as advice or opinions on any specific facts or circumstances. The content of this document is made available on an "as is" basis, without warranty of any kind. This document cannot be assumed to contain every acceptable safety and compliance procedure or that additional procedures might not be appropriate under the circumstances. Markel does not guarantee that this information is or can be relied on for compliance with any law or regulation, assurance against preventable losses, or freedom from legal liability. This publication is not intended to be legal, underwriting, or any other type of professional or technical advice. Persons requiring advice should consult an independent adviser or trained professional. Markel does not guarantee any particular outcome and makes no commitment to update any information herein, or remove any items that are no longer accurate or complete. Furthermore, Markel does not assume any liability to any person or organization for loss or damage caused by or resulting from any reliance placed on this content.
Markel® is a registered trademark of Markel Group Inc.
© 2023 Markel Service, Incorporated. All rights reserved.
Was this helpful?
Policies as low as $100 per year.
Get a fast, free online quote today and get the protection and peace of mind you deserve.
Or call +1.800.236.2453 to speak with a bicycle insurance specialist.