Tips for preventing e-bike fires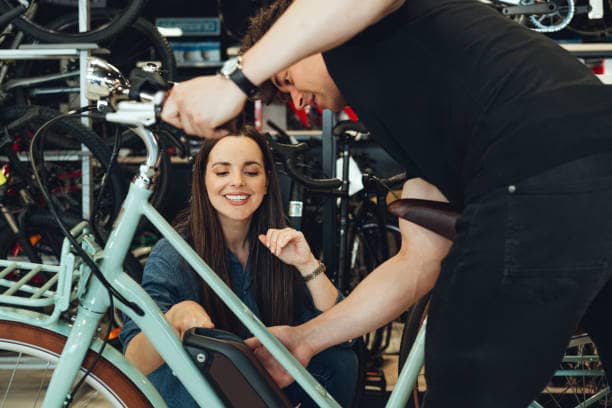 E-bike fires and explosions are on the rise due in large part due lithium-ion batteries left near a heat source or in direct sunlight. Generally safe, lithium-ion batteries are desirable and used in many devices because they are rechargeable, higher energy, lightweight, power efficient, and stable, but they are also sensitive to high temperatures and inherently flammable. They have a highly combustible electrolyte fluid that can ignite if the battery overheats, is overcharged, damaged, or defective.
Proper care and storage of e-bike batteries can prevent fires. Here are some tips below to help keep you and your e-bike safe.
7 e-bike battery safety tips
Never leave your e-bike battery unattended when recharging or charging overnight, even if it takes up to eight hours to charge.
Always follow the manufacturer's instructions for charging and storing your battery and use the manufacturer's power cord and adaptor made specifically for your bike.
Do not use off-brand, aftermarket, or refurbished e-bike batteries. These batteries are prone to overheating. Stick to the manufacturer's specifications.
Buy batteries that are tested at a qualified testing laboratory.
Do not charge or store your e-bike battery near the primary entrance of your home. For further safety measures, charge your bike near a smoke detector.
Never charge your battery near any type of heat source, or anything flammable such as a radiator, bed, or couch.
Store your e-bike/battery at room temperature and out of direct sunlight. When not using your battery, consider storing it in a fire-resistant container.
Be sure to check if your battery is damaged or overheating. If you detect a burning or strange smell, smoke, change in shape, odd noises, or leaking, stop using the battery immediately. Do not try to fight a lithium battery fire yourself because of the threat of explosion and flying debris. Vacate the premises immediately and call 911.
When your battery no long works, check with your municipality on how to dispose of and recycle your battery properly. Do not leave old lithium batteries lying around your house.
Protecting your e-bike
Now that you've learned how to prevent e-bike fires, you'll want to consider protecting your e-bike with insurance. Your e-bike is an investment and you want to make sure you have adequate coverage for theft or damage. It's a risky move for your e-bike to be uninsured. Fortunately, there's bicycle insurance specifically for e-bikes. Electric bike insurance may provides coverage between auto, home and renters insurances where there are gaps and fine print exclusions.
Consider Markel for your e-bike insurance. Markel offers a stand-alone e-bike insurance policy that insures e-bikes with power assist up to 750 watts and covers theft, damage and more. E-bike policies start at $100 per year* and offer a variety of coverage levels and deductible options.
Each policy can be customized to fit you and your riding style. Coverages include protection for damage caused by theft, crash, collision, fire, attempted theft, vandalism or hitting another object. Coverage of spare parts, cycle apparel, and rental reimbursement are also included at no additional cost.
Take action today and protect yourself and your e-bike.
This content is provided for informational purposes only. Terms, conditions, and exclusions apply. Coverage is underwritten by one or more insurance companies of Markel, including Markel American Insurance Company, NAIC #28932, 4521 Highwoods Parkway, Glen Allen, VA 23060, and policyholder services are provided by the underwriting manager, Markel Service, Incorporated, national producer license # 27585, in California d/b/a Markel Insurance Services, license # 0645481. Certain products and services are provided through various non-admitted insurance companies of Markel and are offered through licensed surplus lines brokers or through Markel West, Inc. dba Markel West Insurance Services, California license # 0D95581. Terms and conditions for rate and coverage may vary by state and application. Insurance and coverage are subject to availability and qualifications and may not be available in all states. Coverage descriptions listed are intended to be brief and do not replace actual policy language. Nothing herein shall be construed as an offer to sell or a solicitation or offer to purchase any products or services. Markel Specialty is a business division of Markel Service, Incorporated. Markel® is a registered trademark of the Markel Corporation. © 2022 Markel Service, Incorporated. All rights reserved.

*Based on coverage selected. Actual premium may vary. Subject to terms, conditions and availability.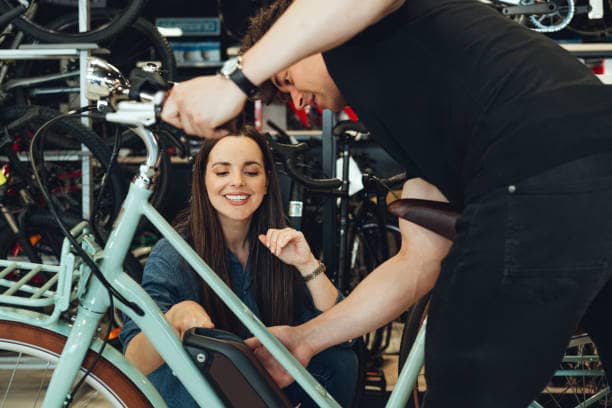 Was this helpful?
Policies as low as $100 per year.
Get a fast, free online quote today and get the protection and peace of mind you deserve.
Or call +1.800.236.2453 to speak with a bicycle insurance specialist.