Boys & Girls Club loss control news
Vol. 1 2019
In this edition, learn more about protecting your club from cyber attacks and our upcoming practical and effective safety training webinars. Also, join us in congratulating the 2018 Safety 1st award winners.
2018 Safety 1st Award Winners
Each year, Markel's Safety 1st program recognizes policyholders who have shown an exceptional commitment to the safety of their employees and customers.
Michael Swain, Senior Loss Control Specialist for Markel Specialty, stated, "Camps and clubs must meet stringent criteria to qualify for the Safety 1st designation. They must have a proven safety record, undergo formal assessments and inspections, and participate in continuing education and certification programs. These facilities deserve to be recognized for keeping safety a top priority."
The Safety 1st Award recipients for 2018:

6-9 year recipients

Boys & Girls Club of Plymouth – Plymouth, NH
2-5 year recipients
Boys & Girls Clubs of the Emerald Coast – Fort Walton, FL

Boys & Girls Clubs of Greater High Point – High Point, NC

Boys & Girls Club of Palm Springs – Palm Springs, CA
First year recipients
Boys & Girls Club of Lake County – North Chicago, IL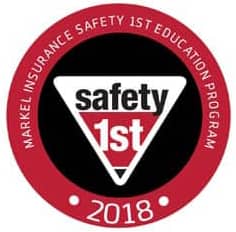 Protecting your club from cyber attack
By following some of the simple but effective mitigation techniques below, you can significantly reduce the attack surface of your network and make it more difficult for a malicious cyber actor to launch a successful attack.
Markel presents practical and effective safety training webinars
Free to Markel policyholders
Register now and mark your calendar
Note: While these webinars are targeted to our camp professionals, the content is highly relevant to all youth development professionals.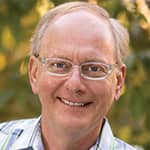 Bob Ditter
New thinking about managing staff stress and anxiety at camp
Wednesday, February 13, 1:00 pm eastern
The level of anxiety in campers and staff in the United States continues to be at epidemic proportions. More and more camp directors have reported having staff members who have had to leave camp early because of anxiety they felt they couldn't manage. In this highly insightful and practical webinar, Bob will present all new material on the wave of anxiety plaguing our young people—anxiety that is impacting their ability to be at camp—what you can do about it.

In this Webinar, you will learn the following:
Four critical contributors to high stress and anxiety among young people today
The failures of many interventions among young people with anxiety
A critical and practical approach to anxiety in youngsters
Specific practices for managing one's own anxiety
Strategies and exercises to use with staff to help them manage their stress and anxiety
A tool for helping staff think about how they cope with stress at camp
---
Dr. Chris Thurber
Waterfront safety design: Top ten ways to prevent accidents and injuries
Thursday, March 21, 1:00 pm eastern
Certified guards and brand new kickboards are a good start, but preventing injuries and drownings at your waterfront requires careful design of the physical plant, as well as the procedures you use for instruction, accountability, maintenance, and site-specific training. In this compelling webinar, Dr. Chris Thurber will use personal photos and his 30 years of experience as a lifeguard and waterfront director to give participants 10 safety principles that have saved lives and limbs. Now is the time to refine your pre-season safety audit and lifeguard training goals.
---
Dr. Deborah Gilboa
How to put young people in jobs they're not ready for
Tuesday, April 16, 1:00 pm eastern
We hire promising staff every year, and then give them leadership opportunities. We flex and shift our staff over the summer, putting teens and college students into jobs they've never done and need them to excel almost immediately. Dr. G will talk about how to set our staff - new and returning - up for success in their new roles, and how to build next year's leadership staff this summer.
---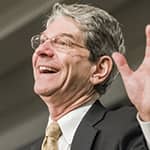 Michael Brandwein
TBA - May, 2019