Risk management news - Vol. 2, 2018
Learn more about tips to stop trips and falls, and selecting and installing appropriate playground surfacing. Also, view our upcoming webinars.
Tips to stop slips and falls
George Sotter, a registered Professional Engineer and author of STOP Slip and Fall Accidents, specializes in the prevention and investigation of slip, trip, and fall accidents. Sotter offers some simple and cost-effective ways of stopping slip and fall accidents.
Selecting and installing appropriate playground surfacing
There are two options available for surfacing public playgrounds: unitary and loose-fill materials. A playground should never be installed without protective surfacing of some type.
Bleacher safety
You can read more about strategies to help keep bleachers safe by reading our
Bleacher safety article available in the Markel risk management library.

If your club utilizes space provided by a school, consider sharing this newsletter with them so they can further support keeping your club kids safe.
Visit Markel's risk management library for additional strategies you can use to reduce fall related accidents.
Markel presents practical and effective safety training webinars --free to Markel insureds!
These webinar are perfect for use in training you BGCA summer staff as well as your regular club staff.

Deborah Gilboa - Tuesday, April 24


Managing anxiety in campers, staff, and parents
Anxiety is an increasing struggle for parents, campers, and staff. Whether the incidence or just the recognition is actually on the rise, counselors and camp administration are looking for the information and strategies that will keep anxiety from interfering with the experience of each member of their community. Family physician and youth development expert Deborah Gilboa, M.D., will help participants better understand what's happening in the brain of an anxious person, what exacerbates and calms those pathways, and how to translate that knowledge into a better camp experience.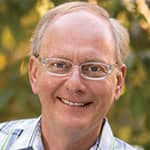 Webinar - Bob Ditter, M.Ed., LCSW - Thursday, May 10
Camp staff harassment safety in the age of #metoo
It is a story that has been unfolding for over a year: the exposure of often long-standing sexual abuse and harassment of both male and female victims, by mostly men, in various positions of power. Camps have done a terrific job creating a safe environment for campers. What is needed now is a clear, nuanced approach with staff that distinguishes between healthy interest and unwanted advances, overtures, or worse. This timely webinar is targeted directly at staff, and Markel is inviting all camp professionals to participate.This program comes with a training guide for creating a powerful, clear staff training program that has universal application to camps and youth development organizations far and wide. Harassment is an issue that will be on the minds of staff everywhere. This thoughtful presentation and the training guide by Bob Ditter will help you be ready!
To register and for more information, click here.