Planning a fundraiser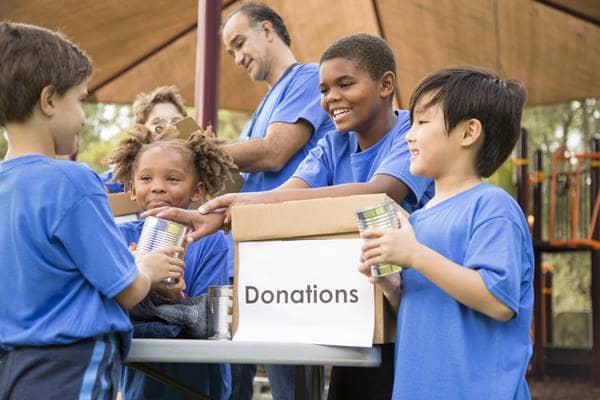 Fundraising is an important source of capital for many organizations. But if done improperly, it can have an adverse impact on an organization's assets and reputation. Start the planning of your fundraiser by having a discussion with your insurance agent and/or insurance company. When establishing your fundraising goals, discuss the tax and legal implications with your insurance agent, accountant, and attorney.
Ask your insurance agent and attorney about premises liability issues. If someone is injured while attending your event, you could be held liable. With a clear focus on safety, analyze your event from start to finish. Some questions to consider are:
What are the potential hazards at the event site?

What kind of activities will take place? Do they require permits?

Who will attend? Will anyone require special accommodations?

What kind of food and beverages will you have? How will you serve them?

Will you serve alcohol? Do you have liquor liability coverage and proper licenses?

What kind of entertainment will you have?

How will you manage security issues, emergencies, parking, and traffic control?
Managing the safety of your event may require a team approach. Identify key personnel and assign them to specific tasks. For example, designate a "Safety Marshal" whose sole focus is managing safety at the event. Keep a watchful eye on parents who may volunteer at your event, and make sure they're aware of your safety expectations.
Supervision of participants is an important component of any fundraiser. Children, depending on their age and fundraising activity, may require additional adult supervision. Establish a clear set of operating guidelines and review them with participants before the activity begins. Your operating guidelines will vary based on your fundraiser. Some approaches to consider include the following:
Cordon off cooking areas and only allow adults to do the cooking. Validate that gas grills are working effectively and safely before the fundraiser begins.

Children marketing a fundraiser along roadways should be instructed to stay out of the street and position themselves safely away from traffic. (This distance should be established by the adults supervising the event.) These children should work in groups of two or more. High visibility clothing such as orange/yellow shirts or safety vests should be considered for participants.

Establish lanes for carwash events that keeps traffic moving in a forward direction. Cars should only be operated by the vehicle owner. Utilize an "all clear" signal indicating it is o.k. for cars to move forward.

Any money collected at a fundraising event should be handled by adults only. Issue receipts or ticket stubs to keep an accurate account of funds received.
When working with partners or vendors, be sure everyone understands their responsibilities. Review all outside contractors' insurance arrangements. Get certificates of insurance from all vendors indicating that they have liability coverage with limits equal to or greater than what you carry. Review any contractual indemnification clauses, like hold-harmless agreements or waiver of subrogation, with your attorney before agreeing to them.
Know your donors. Know what they're donating and have a clear understanding of what they may expect in return. Know the reputations of large contributors and evaluate what impact that reputation may have on your organization. Before you accept donated goods for resale or use, discuss potential limitations and exclusions of your policy with your insurance agent.
Reducing the risk of slip, trip and fall hazards during your fundraiser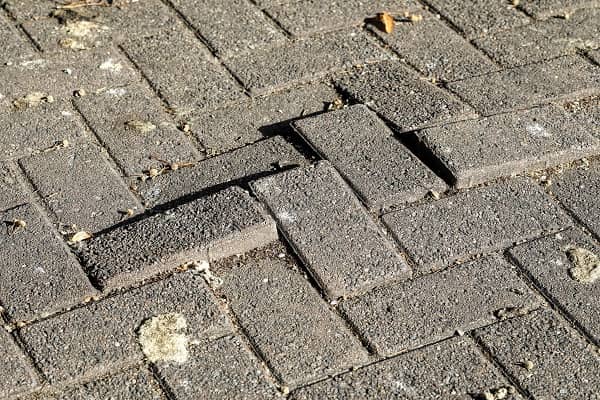 It is highly likely that during your fundraising activity, you will have visitors that may be unfamiliar with your premises. This can easily result in an unwanted slip, trip and fall accident.
You can take these easy steps to reduce trip and fall accidents:
Remove extension cords, area rugs, pallets, or tripping hazards from walkways. If you must use an extension cord, route it away from walkways. As a last resort, tape the entire length of the cord to the floor.
Use duct tape that is highly visible.
Inspect your sidewalks and parking lot, repair any holes or damage.
If possible, remove concrete car stops or paint them in a highly visible color.
Make sure stairways are clean and free of tripping hazards. Make sure carpeting is secured and non-skid treads are applied to bare steps. Increase lighting on stairs and in dark walkways.
Clean up! Remove clutter and boxes, especially from stairs and high-traffic areas.
Clean up spills immediately.
Inspect your property. Fill holes and depressions around your property, and remove exposed tree roots or drainage pipes. If a fall occurs, inspect the area immediately.
Remove any hazards and inspect your premises for any similar hazards that need to be corrected.
Visit Markel's loss control resources library to gain additional tips that will help support your efforts to maintain a hazard free event. Simply enter a search term to find additional value added loss control resources.