Managing wildfire exposures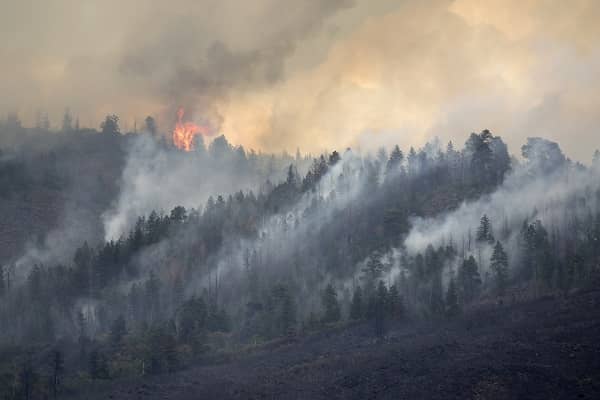 Putting your plan together
Many camps may have already revisited their evacuation plans and filed them with their respective state agencies. Staying current of wildfire season developments can help enhance your ongoing planning and preparedness. Technology can also support your wildland fire planning and response. You can download a smart phone app to track real-time activity of wildfires in your area. Wildfire by the American Red Cross is available for you to download.
Before a wildland fire event
Take a close look at your program's communication protocol for evacuations. Everyone should have a clear understanding of alarms that signal when you need to evacuate. Assign specific accountabilities to staff so everyone works collectively to achieve a positive outcome of protecting lives and property.
Coordinate with the American Red Cross, FEMA, and other emergency agencies to give them the locations of your evacuation sites. Invite your local fire department out as part of your camp training. They should be provided a copy of your camp map, highlighting planned evacuation routes. They can also offer technical assistance to support your plan.
Prepare and post route maps for each site, including alternate routes. With a large fire, you may need to use "Plan B."
Consider forming a cooperative agreement with another site to share resources and serve as an evacuation site.
Work with your regional Forest Service to train staff on emergency procedures during offsite trips, such as trail rides and hikes. Train staff to avoid areas such as closed-in box canyons during fires.
Identify key equipment to be evacuated, including computers and other vital records. As part of your business continuity planning, programs should already have information backed up and stored remotely. But, in case you don't, practice removing this equipment as part of your practice response.
Stock an ample supply of water and easily-prepared foods for campers until rescue arrives.
Controlling wildland fire exposures
Wildland fires are one of the most catastrophic threats to camps, particularly residential camp programs. Protecting your structures from ignition and fire damage is an important program objective second only to a camper evacuation plan. Taking precautions ahead of time can help reduce the exposure of a wildfire intrusion. There are a number of proactive measures a camp can take to mitigate the property damage a wildland fire can cause.
To support a fire adaptive community philosophy, the local fire department or authority having jurisdiction for your program should require you to develop a landscape plan for the property. It is wise to seek their advice and incorporate their recommendations as you develop a plan specific to your location. You can learn more about fire adaptive community planning at the Fire Adaptive Communities
website
.
According to the
NFPA 1144 – Reducing Structure Ignition Hazards from Wildland Fires
, fire protection plans should address four zones around a property.
Zone 1:
The most immediate zone is the landscape area closest to the building and includes the area encircling the structure for at least 30 feet on all sides. To begin, the planting bed structure should be noncombustible (e.g. stone, gravel, bare ground) or well irrigated if constructed using combustible materials (e.g. bark mulch).
In general, plantings should be carefully spaced, low-growing, low-flammability species, grasses, and lawns. Shrubs planted next to the structure should be of low flammability, no more than 18 inches in height, and not planted directly against the structure. All highly combustible plants, such as junipers and ornamental conifers, should be removed or trimmed and maintained to be ignition resistant.
Regular upkeep is important too. Areas of vegetation such as natural areas, undeveloped areas, landscaped areas, fields, etc. that exist near the structure should be evaluated for the possibility of causing ignition of the structure. Landscape vegetation within 30 feet of structures should be adequately irrigated as needed, cleared of dead vegetation, and/or planted with succulents and other plants that are low in flammability potential. Vegetation deposits (dry leaf and pine litter) that can support surface fire and flames should be removed regularly.
Zone 2:
Progressing outward from the structure, the types and densities of vegetation should change to reduce the continuity of vegetation fuels. For example, planting can be done in islands. Trees can be introduced into this zone with careful consideration of their flammability and continued maintenance to separate crowns and avoid ladder fuels. Tree placement should be planned so that the edge of the canopy of the tree when fully mature is no closer than 10 feet to the edge of the structure.
Zone 3:
Even farther from the structure, more medium-sized plants and well-spaced trees can be planted in well-spaced groupings to reduce exposure to wildland fire and help maintain privacy. The volume of vegetation (i.e. fuel) should be kept as low as possible or practical.
Zone 4:
The most distant area [100-200 feet] from the structure determines the extent of the structure ignition zone. Plants in this furthermost area should be carefully pruned and thinned, and highly flammable vegetation removed. Particular attention should be paid to the types and densities of the vegetation in this area. For example, some vegetation and trees generate more firebrands than others and require additional thinning, removal, or replacement.
If an evacuation becomes evident
If possible, identify the location and direction of the fire event. Remain cognizant that this can quickly change direction and speed.
Clearly explain your evacuation procedures. Arrange for people to communicate with families. It is recommended that this be done by senior staff to help reduce anxiety and emotional responses from campers.
Identify special medical needs and gather emergency equipment and necessities, including trauma supplies for ready access.
Designate enough vehicles to evacuate everyone safely. Reinforce safe driving practices with all drivers.
Equip staff with emergency communications equipment (cell phones, walkie-talkies, whistles, flares, colored smoke canisters, etc.). Ask your local jurisdiction authority for suggestions.
Load key equipment, vital records, food, and water.
Ask qualified associates to disconnect and move LP gas tanks to a safer location, such as a gravel lot, or follow the manufacturer's instructions to empty the tanks.
Warn firefighters of underground fuel storage or LP gas tanks before you leave.
Making your facility fire resistant can help reduce property loss. However, keep in mind that these steps should be done only by assigned staff in conjunction with an evacuation and never require or allow staff to remain behind.
Wet down buildings and roofs. There are commercial grade fire retardant products available that can help support your efforts to protect your property. But do your research ahead of time; and don't let the application of these products reduce the priority of evacuating.
Have qualified personnel cut down trees in the fire path, bulldoze a firebreak, and cut field grass as short as possible.
Remove brush and dry vegetation near buildings.
For additional information and training, you can visit the following organization's websites for training information and resources:
Managing horses and other livestock
If you have horses or livestock, consider evacuating them or setting them loose in safe areas. Because a wildfire can emerge with little notice, a successful evacuation plan for them requires pre-planning, just as you plan for camp evacuations.
According to the
Colorado State University Extension
, your horse emergency evacuation checklist includes:
horse(s)
3 day supply of hay, grain and, if possible, water for each horse
paperwork (health certificates, vaccination records, brand paperwork)
first aid kit
horse medication(s), if applicable
ropes
leather halter(s)
water bucket
identity halter/tag
boarding arrangement destination
contact destination
priority destination
In addition, the American Association of Equine Practitioners (AAEP) outlines that preparation is a key part of making sure your horses are safe and taken care of in a crisis situation. One must understand who the other resources are and what their plan is in order for a coordinated response to result. To that end, they have developed a wealth of
resource material
you can use to support your emergency disaster and preparedness planning.
To further support your horse and other pet evacuation planning, the Animal Welfare Information Center, a division of the United States Department of Agriculture, offers a wealth of
resources
.
Fire evacuation - What you need to know
During wildfire season, you may be forced to evacuate. People are your first priority; to include campers, staff and firefighters. Most fire evacuations provide at least a three-hour notice; but due to the scope of your operation, you may need to do it sooner. Take proactive steps before and during an evacuation to reduce anxiety and avoid injuries. Plan, prepare and practice.
Forest Fire: A Crisis Reality for Camp
shares the challenging crisis of forest fire from two camps located in the western United States during the summer of 2000. Are you prepared?
Filing claims
In the event your area experiences a wildfire event, it is highly likely it will not only be monitored by your insurance agent, but Markel as well. Pre-loss documentation, such as video recordings and pictures of buildings, business personal property inventories, should be up to date and included as part of your evacuation materials. Working with your agent is a great resource to understand what might be necessary to help with documentation, if you should need it.
Responding to claims early, effectively, and tactfully is at the heart of our responsibility as an insurance company. Our claims associates are experienced professionals who are committed to providing high quality claims handling through fair and timely resolution. Your satisfaction with the processing and outcome of your claim is our top priority.
How to report a claim
You can report a claim 24 hours a day, 7 days a week. Follow these three steps to report a claim.
Step one: Report all claims
Immediately report all claims to your agent or to Markel Claims by calling 800-362-7535 or email newclaims@markelcorp.com.
For after-hours emergencies such as death, serious bodily injury, or catastrophic property damage, immediately call Markel Claims.
Report all claims involving theft, vandalism, or other crimes to the police when they occur. Get the police report when possible.
Step two: Get the facts
Print the Incident Report Form and write down how and exactly where the accident or injury happened, along with the time it occurred.
Get the names, addresses, and phone numbers of everyone involved. If possible, take pictures at the scene.
For serious property claims, take the necessary steps to preserve the damaged property and mitigate any further damage. Make temporary repairs when necessary, and keep all receipts.
The Markel Claims Card is an excellent resource to keep Markel's claims reporting procedures at your fingertips in the event of a claim.
Additional resources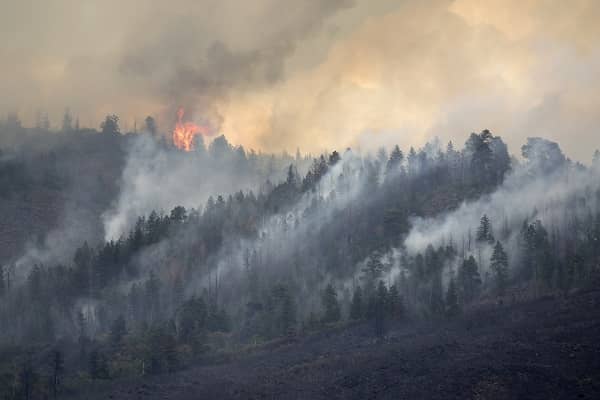 Was this helpful?