Camp loss control news - Vol 2. 2020
Learn more about the importance of staff training to reduce auto accidents. Also, preview Markel Specialty's upcoming webinars.
If you follow the news, you have seen the reports about the global coronavirus outbreak. Details are still developing and no vaccine is currently available. Due to the large number of cases of illness including rising deaths resulting from the virus, it is important to stay informed and to remember to use standard hygiene practices to avoid this and any other respiratory illness.
With a priority to the health and safety of the communities in which we serve, we wanted to help create awareness and share relevant guidance from the CDC and WHO.
Put your staff training in gear to reduce auto accidents
A review of Markel's 2019 camp claims reflects a need for camp programs to address safe driving practices.
Markel presents practical and effective safety training webinars
Free to Markel policyholders
Register now and mark your calendar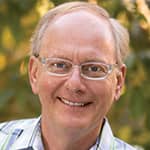 Bob Ditter
Working with 'Gen Z' Staff: Snowflakes or Force of the Future?
Wednesday March 25, 2020 1:00 pm eastern
They've been called snowflakes and told to "grow up!" They have been seen as needy, full of anxiety and addicted to social media. And…they are your staff! What makes "Gen Z" who they are and how do you move from skeptical to engaged and effective? Bob will not only offer insights, but effective strategies for working with Gen Z staff to build community, connect them to your campers and help them manage their own stress at camp
---
Mic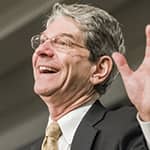 hael Brandwein
Tremendous Training for Teens: How to Have the Very Best LIT & CIT Leader and Counselor Training Programs at Camp
Tuesday, April 14, 2020 1:00 p.m. Eastern
Michael is the author of the number one best-selling book on programs for older campers: Learning Leadership: How to Develop Outstanding Teen Leadership Training Programs at Camp. We've asked him to design this special webinar for us to reveal the core secrets to engage senior campers in exciting, motivating, and meaningful programs that really teach practical and useful leadership skills that can be used by them throughout life and perhaps as future staff members. Whether you are just building a program or want to enhance your own, and whether you will direct the program yourself or supervise and lead the persons who will do so, this session will give you exactly what you need for success. Bonus: These techniques will also be of great help to those who run programs for schools and other groups in other times of the year. As Michael teaches, "There's no such thing as a born leader." This webinar will demonstrate superb ways to build leaders using the camp experience.
More than just insurance!
Markel Specialty provides loss control services to its policyholders and provides access to existing policyholders for loss control products at a lower negotiated rate, including:
Background checks
Driving skills
Background Checks

When evaluating employees and volunteers, you need the powerful information gathering tools provided by
Datasource.
IntelliCorp allows you to run background checks on your employees and volunteers at a discounted rate. Additional jurisdictional fees may apply.

Access Praesidium's Armatus training resources for just $10 per user, and access other select sex abuse risk management training and educational services at a 20% discount.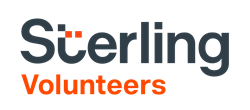 The only background screening organization designed specifically for nonprofit organizations to help create safer environments to volunteer and work in.
Driving skills
SKILLS eLearning puts you "virtually" behind-the-wheel for a Hazard Assessment. Includes modules, delivered monthly on any hand-held device or computer connected to the Internet.