Securing camp for the off-season
Camp loss control news - Vol. 1, Issue 3 - 2019
Another successful camp season has come to a close and now it's time to secure your camp assets during the off-season. Following are tips to help you with the following processes:
Conducting a security vulnerability assessment
Protecting your camp property from crime during the off-season
Protecting your transportation fleet from theft
Protecting your buildings and personal property from unnecessary wind and water damage
Conducting a security vulnerability assessment
Now is a good time to conduct a security vulnerability assessment to help prepare for when your camp is vacant or has minimal staff.
The National Fire Protection Association (NFPA) has developed a systematic assessment process that you might find helpful. According to NFPA 730, Guide for Premises Security, a security vulnerability assessment should include, but not be limited to, the following steps:
Step 1: Formation of a team
Form a team of personnel from pertinent organizational areas and other stakeholders.
Step 2: Organization/facility characterization
Characterize the organization and the facilities to be protected.
Step 3: Threat assessment
Classify threats using an assessment process that includes but is not limited to the following:
A classification of critical assets
Identification of potential targets
Consequence analysis (i.e. effect of loss, including any potential off-site consequence)
Definition of potential threats (i.e. identify potential adversaries and what is known about them)
Step 4: Threat vulnerability analysis
Conduct a threat vulnerability analysis identifying actual and potential threat scenarios and estimate a relative security risk level.
Step 5: Specific security countermeasures
Define countermeasures using information from the previous four steps, including characterization, threat, and vulnerability analysis.
Step 6: Risk reduction
Reassess the relative security risk levels developed in Step 4, taking into account countermeasures defined in Step 5, and implement additional security risk reduction measures (security countermeasures) where appropriate.
Step 7: Documentation and tracking
Document findings and recommendations and track the implementation of accepted recommendations.
Protecting your camp property from crime during the off-season
Protecting your camp property during the off-season can be a real challenge. There are various strategies that camps can use to protect their property. One alternative involves having staff reside at camp all year long. Having a physical presence at camp can be a deterrent, but may not be a feasible alternative. While there is no complete way to prevent every theft and crime that may occur during the off-season, there are steps you can take to reduce their likelihood.
Secure the gate entering the camp
Noticeably position real or dummy security cameras throughout your property
Meet with local law enforcement to address any crime trends and discuss alternatives to support your camp's security
Post signage alerting trespassers that the camp is under surveillance by local law enforcement and/or video surveillance.
Refresh or replace "No Trespassing" signs that are weathered and damaged.
Install motion sensitive lighting and alarms to suggest that the camp is under surveillance.
Inconspicuously install a motion sensing (wildlife) camera pointed at the driveway entrance. The picture the camera takes might help law enforcement identify an unwanted trespasser.
Visibly mark your camp name on property that might be attractive targets for thieves.
Cooperate fully in prosecuting suspected criminals.
Protecting your transportation fleet from theft
If you maintain your own vehicles, vehicle theft is a real possibility during the off-season. If you maintain vehicles on site, consider these tips from the National Insurance Crime Bureau (NICB). NICB recommends that drivers follow our four "layers of protection" to guard against vehicle theft:
Common sense
The common sense approach to protection is the easiest and most cost-effective way to thwart would-be thieves. You should always:
Remove your keys from the ignition
Lock your doors/close your windows
Park in a well-lit area
Warning device
The second layer of protection is a visible or audible device which alerts thieves that your vehicle is protected. Popular devices include:
Audible alarms
Steering column collars
Steering wheel/brake pedal lock
Brake locks
Wheel locks
Theft deterrent decals
Identification markers in or on vehicle
VIN etching
Micro dot marking
Immobilizing device
The third layer of protection is a device which prevents thieves from bypassing your ignition and hot-wiring the vehicle. Some electronic devices have computer chips in ignition keys. Other devices inhibit the flow of electricity or fuel to the engine until a hidden switch or button is activated. Some examples are:
Smart keys
Fuse cut-offs
Kill switches
Starter, ignition, and fuel pump disablers
Wireless ignition authentication
Tracking device
The final layer of protection is a tracking device which emits a signal to police or a monitoring station when the vehicle is stolen. Tracking devices are very effective in helping authorities recover stolen vehicles. Some systems employ "telematics" which combine GPS and wireless technologies to allow remote monitoring of a vehicle. If the vehicle is moved, the system will alert the owner and the vehicle can be tracked via computer.
If you lease your vehicles, consult Markel's Loss Control library, for tips on documenting the condition of those vehicles before you return them to the leasing agency. The article shares tips that may help prevent you from being held responsible for damages claimed that you did not cause.
Wind and lightning damage prevention
Damage caused by wind can be one of the more difficult events to control at camp. The Federal Emergency Management Agency (FEMA) outlines the following recommendations to protect against wind damage without making any structural changes to a building:
Remove trees and branches that could fall on building walls, roofs, or power lines.
Identify and repair loose or damaged building components such as siding, soffit and fascia, shingles and roofing, brickwork, and brick chimneys.
Roofs can be protected from wind damage by:
Ensuring that plywood roof sheathing is properly installed.
Bracing roof trusses.
Installing hurricane straps.
You can strengthen doors and windows by:
Installing reinforcing bolt kits at the top and bottom of doors.
Reinforcing garage doors.
Installing storm shutters over windows.
Power surges caused by lightning can cause electrical equipment failure. While the most obvious culprit is lightning, power surges can come from a variety of sources. They can enter buildings through phone and cable lines, satellite systems, and network cables. All electrical equipment, including data line connections, should be plugged into surge protectors. Keep cable lengths short and straight, and push plugs completely into sockets.
To help prevent water damage that may result from a strong storm, take the following precautions:
Look for brittle or noticeable gaps in flashing and sealants. Reseal them or apply new caulk.
Check the roof after storms for damage that can result in future leaks. Also, keep your roof drainage and ventilation systems free of debris.
Inspect foundations and exterior walls for cracks and gaps in expansion joints.
Examine interior walls and ceilings for humidity, stains, and moisture—signs of a potential roof leak.
Some additional strategies you can take to reduce water damage caused during winter can be found on our Winter facility inspections article and in the Markel loss control resource library.
References
NFPA 730, Guide for Premises Security. 2018 Edition. National Fire Protection Association. Technical Committee on Premises Security. Boston, MA.2018
National Insurance Crime Bureau. NICB. www.nicb.org/prevent-fraud-theft/prevent-auto-theft .2019
FEMA. IS_394.A. Protecting Your Home or Small Business from Disasters. December 2005
More than just insurance!
Markel Specialty provides loss control services to its policyholders and provides access to existing policyholders for loss control products at a lower negotiated rate, including:
Background checks
Driving skills
Background checks

When evaluating employees and volunteers, you need the powerful information gathering tools provided by
Datasource.
IntelliCorp allows you to run background checks on your employees and volunteers at a discounted rate. Additional jurisdictional fees may apply.

Access Praesidium's Armatus training resources for just $10 per user, and access other select sex abuse risk management training and educational services at a 20% discount.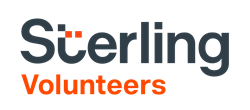 The only background screening organization designed specifically for nonprofit organizations to help create safer environments to volunteer and work in.
Driving skills
SKILLS eLearning puts you "virtually" behind-the-wheel for a Hazard Assessment. Includes modules, delivered monthly on any hand-held device or computer connected to the Internet.