Portable fire extinguishers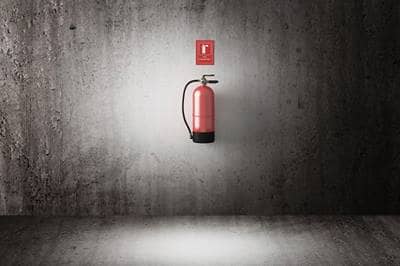 Maintaining a working fire extinguisher is a critical component of any fire control program. Functional fire extinguishers can help extinguish small fires if used properly. Do you have the correct fire extinguisher? Selecting the proper fire extinguisher is just as important as having a working one.
Classes of fire extinguishers
Class A extinguishers put out fires in ordinary combustible materials such as cloth, wood, rubber, paper, and many plastics.
Class B extinguishers are used on fires involving flammable liquids such as grease, gasoline, oil, and oil-based paints.
Class C extinguishers are suitable for use on fires involving appliances, tools, or other equipment that is electrically energized or plugged in.
Class D extinguishers are designed for use on flammable metals and are often specific for the type of metal in question. These are typically found only in factories working with these metals.
Class K fire extinguishers are intended for use on fires that involve vegetable oils, animal oils, or fats used in cooking appliances. These extinguishers are generally found in commercial kitchens such restaurants, cafeterias, and caterers. Class K extinguishers are now finding their way into the residential market for use in kitchens.
Multi-purpose fire extinguishers - such as those labeled "B-C" or "A-B-C" - can be used on two or more of the above type fires.
The United States Fire Administration (USFA) recommends that only those trained in the proper use and maintenance of fire extinguishers consider using them when appropriate.
Use a fire extinguisher only if:
You have alerted other occupants and someone has called the fire department;
The fire is small and contained to a single object, such as a wastebasket;
You are safe from the toxic smoke produced by the fire;
You have a means of escape identified and the fire is not between you and the escape route; and
Your instincts tell you that it is safe to use an extinguisher.
If
all
of these conditions are not present, you should NOT try to use a fire extinguisher.
Where to install a fire extinguisher
Installation of portable fire extinguishers can vary dependent upon the type, size, and intended use of the extinguisher. It is recommended that you refer to the following resources for information regarding the proper installation of your fire extinguisher.
Owner's Manual - included with the unit
Local authorities having jurisdiction
Encourage everyone to help prevent fires by following these additional steps from the National Fire Protection Association (NFPA).
Don't stack papers on top of computer monitors. Give heat-producing equipment room to breathe.
Maintain a policy of use for personal or portable heating devices.
Keep exits clear of trash, storage, cleaning supplies, and other combustibles.
Report blocked exits as well as problems with alarms, public address systems, sprinklers, and emergency lighting. Remind campers and staff that a chirping fire alarm indicates a new battery is needed; do not disconnect it. Hold staff accountable for changing the battery.
Report and replace frayed electrical cords.
Don't run electrical cords under furniture and don't plug extension cords into each other.
Unplug coffeemakers and other appliances when you leave.
Smoke only in designated areas and use the ashtrays.
You can get more information on fire extinguishers and fire prevention at the National Fire Protection Association's website: www.nfpa.org.
Don't forget: change smoke detector batteries every six-months and/or at the start of camp season.
http://www.usfa.fema.gov/prevention/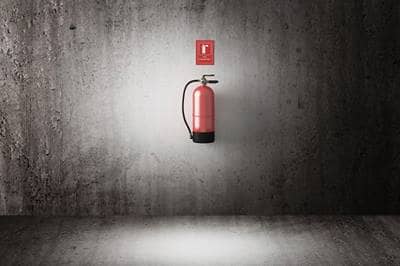 This document is intended for general information purposes only, and should not be construed as advice or opinions on any specific facts or circumstances. The content of this document is made available on an "as is" basis, without warranty of any kind. This document can't be assumed to contain every acceptable safety and compliance procedures or that additional procedures might not be appropriate under the circumstances. Markel does not guarantee that this information is or can be relied on for compliance with any law or regulation, assurance against preventable losses, or freedom from legal liability. This publication is not intended to be legal, underwriting, or any other type of professional advice. Persons requiring advice should consult an independent adviser. Markel does not guarantee any particular outcome and makes no commitment to update any information herein, or remove any items that are no longer accurate or complete. Furthermore, Markel does not assume any liability to any person or organization for loss or damage caused by or resulting from any reliance placed on that content. *Markel Specialty is a business division of Markel Service, Incorporated, the underwriting manager for the Markel affiliated insurance companies.
© 2022 Markel Service, Incorporated. All rights reserved.

Was this helpful?