Adult guests fall too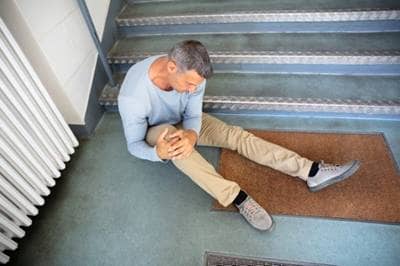 As the coronavirus restrictions begin to lift, centers will certainly start to experience an increase in the amount visitors they receive. Center safety measures should include strategies to prevent adult guests from trips, slips, and falls. While trip, slip, and fall incidents at a center primarily involve children; parents and other adult invitees, including employees, experience them as well.

Taking proactive measures to prevent slips, trips, and falls from happening need to be a vigilant part of a center's daily safety efforts.
Place absorbent mats under water fountains and around water tables to reduce the likelihood of excess water falling on the floor.
Secure entranceway rugs so they do not slip. Replace any rug that starts to curl-up or unravel.
Inspect inside and out for potential tripping hazards, removing any that you find immediately. If you discover a sidewalk defect, have it inspected by a contractor to determine if the defect should be considered a hazard. If it is, have it repaired as soon as practicable and divert pedestrian traffic away from the area until repairs are completed. Police toys during pick-up and drop-off times. Avoid vacuuming during these times as well. Keep items such as child passenger safety seats, boxes, and extension cords out of walking paths.
If you lease your building, review your contract to determine responsibilities for maintaining parking areas and walkways. Even though the building owner may be responsible for clearing these areas, you still may need to be prepared to take proactive measures to ensure the safety of your visitors.
Be prepared to add additional absorbent rugs at entranceways when it is raining or snowing. Clear snow from walkways at the conclusion of any snow event. Post signage reminding visitors to use caution entering and leaving your facility during inclement weather. Be on the lookout for "black ice" during freezing temperatures. ("Black Ice" develops as melting run-off water refreezes making it very difficult to see.) Apply ice melt on walkways frequently to prevent water from refreezing. Be sure to inspect parking areas as well. Slip and falls on ice are a common cause of employee injuries.
Gutter downspouts should empty into grassy areas and away from walkways.
Document center cleaning procedures and inspection efforts.
If a person reports an event you should document their name and contact information, what happened, and whether there were any witnesses. To further document the scene of the alleged accident, include a photo (or photos) of the area.

Once you have documented the above, immediately report the event to your insurance agent and Markel's claims department.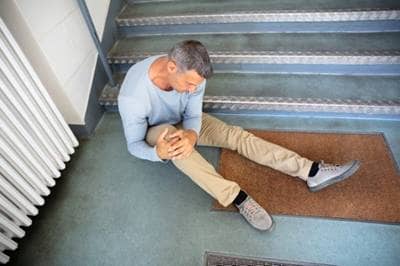 Was this helpful?