Bookcases, cubbies and other falling objects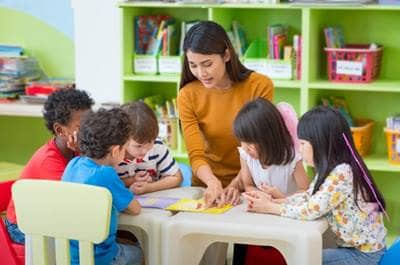 On June 4
th
, 2015, the Consumer Product Safety Commission (CPSC) launched a new campaign – "Anchor It!" This is the nation's largest campaign to prevent furniture and TV tip-over deaths and injuries. According to CPSC data, unstable and unsecured TVs and large pieces of furniture kill a child every two weeks, on average, in tip-over incidents that are easily preventable. CPSC also reported that 38,000 Americans go to emergency rooms each year with injuries related to tip-overs of top-heavy furniture or televisions placed on furniture, instead of a TV stand. Two-thirds of those injuries involved children younger than 5. Additionally, between 2000 and 2013, 84 percent of the 430 deaths reported to CPSC involved children younger than 10.
Markel receives numerous claims annually involving injuries resulting from falling objects. Some of these claims have involved items such as, bookcases and cubbies that were pulled over onto a young child and resulted in injuries. Injuries usually involve leg or arm fractures. To prevent these types of injuries, it's important to ensure that bookcases and cubbies are secured to the wall. When teachers want to change their rooms around, ask them to work with the maintenance staff to ensure that relocated bookcases and cubbies are securely attached to the wall.
Another related problem involves storage of equipment on top of cabinets and closets. Retrieving these items can be dangerous— teachers might stand on chairs or tables that collapse, they might drop items, or they might pull down more items than intended, especially if items are stacked on top of each other. Items stored on top of cabinets and closets can also be dislodged due to a variety of other reasons as well. In general, placing items on top of storage cabinets is not a safe practice and should be discouraged.
The CPSC offers these tips to caregivers of toddlers at daycare centers and pre-schools:
Buy and install low-cost anchoring devices to prevent TVs, dressers, bookcases or other furniture from tipping.

Avoid leaving items, such as remote controls and toys, in places where kids might be tempted to climb up to reach for them.

Store heavier items on lower shelves or in lower drawers.

Place TVs on a sturdy, low base and push them as far back as possible, particularly if anchoring is not possible.

If purchasing a new TV, consider recycling older ones not currently used. If moving the older TV to another room, be sure it is anchored properly to the wall.
Learn more about this injury and lifesaving campaign at www.anchorit.gov/.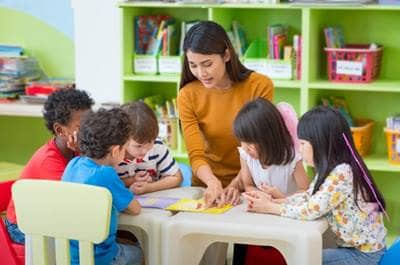 Was this helpful?