Enhancing your center's security plan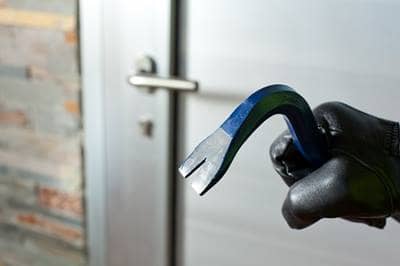 There are a number of ways organizations can enhance their security efforts. One great resource that offers guidelines for improving security is the National Fire Prevention Association. The NFPA 730 – Guide for Premises Security, provides guidance for evaluating and enhancing your security efforts.
Conducting a security vulnerability assessment
Security planning should begin with a security vulnerability assessment (SVA). An SVA is a systematic and methodical process for examining ways an adversary might exploit an organization's security vulnerabilities to produce an undesired outcome.
According to the NFPA 730 – Guide for Premises Security, an SVA should assess the current status of an organization's vulnerabilities, including but not limited to threat exposures, security features, and preparedness.
A security vulnerability assessment should include but not be limited to the following steps:
Formation of a team. Form a team of personnel from pertinent organizational areas and other stakeholders.
Organization/Facility characterization. Characterize the organization and the facilities to be protected.
Threat assessment. Classify threats using an assessment process that includes but is not limited to the following:

A classification of critical assets
Identification of potential targets
Consequence analysis (i.e. effect of loss, including any potential off-site consequence)
Definition of potential threats (i.e. identifying potential adversaries and what is known about them)

Threat vulnerability analysis. Conduct a threat vulnerability analysis identifying actual and potential threat scenarios and estimate a relative security risk level.
Define specific security countermeasures. Define countermeasures using information from the previous four steps, including characterization, threat, and vulnerability analysis.
Assess risk reduction. Reassess the relative security risk levels developed in Step 4, taking into account the countermeasures defined in Step 5, and implement additional security risk reduction measures (security countermeasures) where appropriate.
Document findings and track implementation. Document findings and recommendations and track the implementation of accepted recommendations.
The NFPA further recommends that any security plan should include procedures for movement, communication, facility management, reacting to security incidents, and reporting and analyzing incidents.
The ins and outs of door security
Implementing strategies to secure exterior doors are important safety measures for any child care facility, however effectively regulating the ingress and egress of entryways can be a challenge. Child care standards typically require no lock or fastening devices be used that prevent free escape from the interior of a center.
Caring for Our Children: National Health and Safety Performance Standard states "in centers, only panic hardware (hardware that can be opened by pressure in the direction of travel) or single-action hardware (hardware that allows a door to open either way but keeps it from swinging back past the enter point) shall be permitted on exterior doors." This standard is designed to facilitate a speedy exit in the event of a fire or other emergency evacuation. For security during operating hours, use locks that do not allow the door to open from the outside, but permit it to open from the inside without a key.
In addition to the above recommendations, aggressively manage door security to reduce the possibility of unwanted intruders and children leaving the premises on their own accord by utilizing these strategies as well:
Install a keypad that requires a security code to enter. Post a notice advising your clientele to avoid holding the door open for others, as a matter of security. Keypads track when someone enters your building, in case records are necessary at a later date.
If a keypad system is not in your budget, keep the door locked from the outside and install a doorbell. Require visual confirmation of who is attempting to gain access, and never "buzz" someone in without seeing who it is first. If you are unfamiliar with the person, ask for identification and validate their reason for being there.
Create a buffer zone that requires someone entering your center to pass by an occupied desk before gaining access.
Keep unused exterior doors locked. Basement doors and other doors that exit into backyards and playground areas are often unmonitored, creating easy access for intruders.
Never prop open a door.
Install an alert system that issues an audible signal whenever the door is opened.
Video surveillance is another great way to monitor door access and maintain records of who enters your center.
Install laminated or tempered glass on all exterior doors and window panels adjacent to doors, making it more difficult for a burglar to break the glass, while also minimizing potential injuries from shattered glass.
Resources:
National Fire Prevention Association. (2014) NFPA 730, Guide for Premises Security Edition. Quincy, MA.
American Academy of Pediatrics. (2002) Caring for Our Children: National Health and Safety Performance Standards. Grove Village, IL.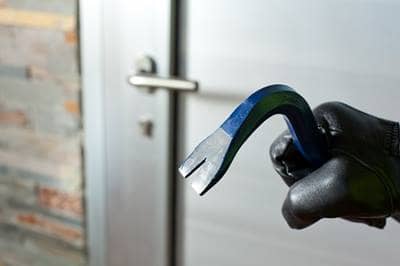 This document is intended for general information purposes only, and should not be construed as advice or opinions on any specific facts or circumstances. The content of this document is made available on an "as is" basis, without warranty of any kind. This document can't be assumed to contain every acceptable safety and compliance procedures or that additional procedures might not be appropriate under the circumstances. Markel does not guarantee that this information is or can be relied on for compliance with any law or regulation, assurance against preventable losses, or freedom from legal liability. This publication is not intended to be legal, underwriting, or any other type of professional advice. Persons requiring advice should consult an independent adviser. Markel does not guarantee any particular outcome and makes no commitment to update any information herein, or remove any items that are no longer accurate or complete. Furthermore, Markel does not assume any liability to any person or organization for loss or damage caused by or resulting from any reliance placed on that content.

*Markel Specialty is a business division of Markel Service, Incorporated, the underwriting manager for the Markel affiliated insurance companies.
© 2022 Markel Service, Incorporated. All rights reserved.

Was this helpful?