Finger safety: a matter of seconds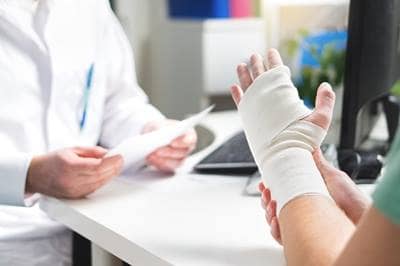 In today's society people are busy tending to daily schedules with hours and minutes closely managed to obtain maximum productivity. Take a moment to read about two child care center tragedies that might have been prevented by slowing down and seeing the big picture. Losing concentration on children for just a few seconds can lead to a dangerous situation. These lessons are NOT intended to place blame nor cast dispersion on any individuals or children involved but rather to increase the awareness of the importance of always paying attention to the big picture tasks.
In Alvin, Texas a child scratched another child and the child needed extra attention. Two caregivers attended the scratched child which still met the state required ratio. During the "less than 15 seconds" the second teacher was helping attend to the scratched child, another child got up from eating and slammed the half-door on the fingers of a child paying attention to the caregivers. Despite the seemingly urgent matter of a scratch, you should not lose focus on the bigger picture of ALL the children in your care. In a matter of seconds, a young girl lost the tip of a finger.
In Marrero, Louisiana 3-year-old girl was finally able to be the line leader to lead her class from the cafeteria back to the classroom. Breakfast had just ended and the day was just beginning. A caregiver in a hurry to start the day opened the door and walked through. Another child behind the line leader ran through the door and slammed it on the little girl's fingers, permanently severing the two middle finger tips.
In both cases above, a matter of a seconds to close the door safely is the difference between normal little girl fingers and permanent scarring and missing fingertips.
Each year we see hundreds of claims where if a caregiver had just taken a matter of seconds to assess a situation painful loss experiences could have been avoided. Losses such as these can have claims up to $200,000. It is our hope that learning about these two cases will remind your employee caregivers to take a few seconds and be aware of the safety issues that can have a severe impact on your business and your clients.
Some centers utilize finger guard systems that fit between the doorjamb and door where the hinges attach. These systems are good at preventing some finger type claims, but being attentive to the matter of seconds it takes to avoid accidents is a more effective solution to loss prevention.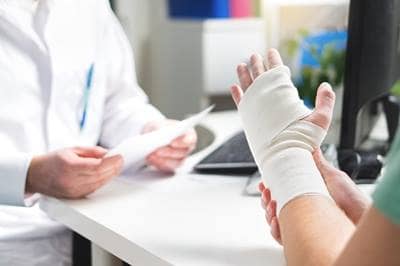 This document is intended for general information purposes only, and should not be construed as advice or opinions on any specific facts or circumstances. The content of this document is made available on an "as is" basis, without warranty of any kind. This document can't be assumed to contain every acceptable safety and compliance procedures or that additional procedures might not be appropriate under the circumstances. Markel does not guarantee that this information is or can be relied on for compliance with any law or regulation, assurance against preventable losses, or freedom from legal liability. This publication is not intended to be legal, underwriting, or any other type of professional advice. Persons requiring advice should consult an independent adviser. Markel does not guarantee any particular outcome and makes no commitment to update any information herein, or remove any items that are no longer accurate or complete. Furthermore, Markel does not assume any liability to any person or organization for loss or damage caused by or resulting from any reliance placed on that content.

*Markel Specialty is a business division of Markel Service, Incorporated, the underwriting manager for the Markel affiliated insurance companies.
© 2022 Markel Service, Incorporated. All rights reserved.

Was this helpful?