In home child care slip, trips, and falls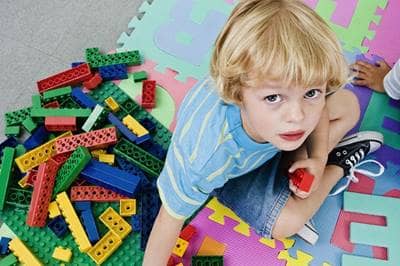 Are you aware that in home child care providers report a significant number of injuries as a result of slips, trips, and falls? These accidents can occur at any time due to wet and slippery conditions or when there are foreign objects left on walking surfaces. Consider the following to reduce the risk of slips and falls within your home based child care center:
Limit areas where parents and visitors can go in your home. This will make it easier to keep floors free from spills.
Don't leave visitors unsupervised.
Walk through common areas and regularly clean up all spills no matter how small they may seem.
Make sure area and entry rugs, if used, are secured in place with non-slip tape.
It's also important to pay attention to slip and fall hazards outside your home. Here are a few things to consider:
During cold weather make sure to eliminate ice patches.
In the Fall, keep leaves, water, and debris off of sidewalks and steps.
Watch for areas where moisture collects on walkways and correct any problem areas.
Keep your outdoor walkways well lighted so visitors can see potential slip hazards.
Trips and falls happen when a foreign object is in the way of where someone is walking or the walking surface itself is uneven. Due to the nature of child care centers, with toys and others items commonly on the floors, trip and fall accidents are very common. Consider the following steps to reduce these common incidents:
Have parents wait outside the room when picking up and dropping off children.
Check often to make sure there are no items on the floors in entryways, exits, and walkways.
Keep halls, stairs, and all areas open to parents and visitors well lighted.
When having work done in your home keep visitors away from all work areas.
Check area rugs to make sure edges are not raised. This is a common tripping hazard.
Most home based child care centers have unique characteristics that require your attention to reduce the risk of slips, trips, and falls. Regular observations of your home and its surroundings will allow you to identify hazards that need to be corrected. Take immediate action when hazards are observed before someone has a chance to fall.
If an accident does occur on your property it is important to investigate and report it immediately. An investigation may include taking pictures of an area where someone fell, gathering contact information of anyone injured, and collecting the facts of the accident. Visit Markel's resource library to learn more about claim mitigation.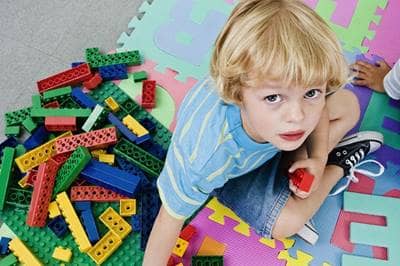 This "document" is intended for general information purposes and should not be construed as advice or opinions on any specific facts or circumstances. The content of this document is made available on an "as is" basis, without warranty of any kind. This document cannot be assumed to contain every acceptable safety and compliance procedure or that additional procedures might not be appropriate under the circumstances. Markel does not guarantee that this information is or can be relied on for compliance with any law or regulation, assurance against preventable losses, or freedom from legal liability. This publication is not intended to be legal, underwriting, or any other type of professional or technical advice. Persons requiring advice should consult an independent adviser or trained professional. Markel does not guarantee any particular outcome and makes no commitment to update any information herein, or remove any items that are no longer accurate or complete. Furthermore, Markel does not assume any liability to any person or organization for loss or damage caused by or resulting from any reliance placed on this content.
Markel® is a registered trademark of Markel Group Inc.
© 2023 Markel Service, Incorporated. All rights reserved.
Was this helpful?