There is no margin for error in leaving children behind in vehicles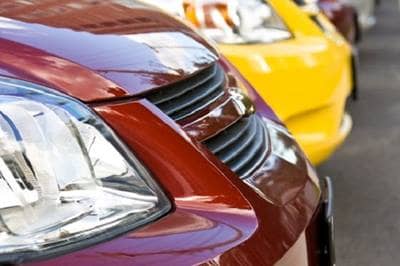 According to SAFE KIDS, an average of 25 children die each year in America as the result of being left in a car on a warm day. One study conducted by San Francisco University identified 42 hyperthermia deaths in 2003 and 35 in 2004. All involved children. The persons responsible for the care of these children included parents, relatives, babysitters, and even child care provider organizations.
The temperature inside a car can quickly reach fatal levels for young children, even in outside temperatures as low as 60 degrees. A car's internal temperature can heat up 40 or more degrees in a matter of minutes. In one test conducted on a 93-degree day, the car's internal temperature reached 125 degrees in about 20 minutes. Leaving a window cracked has little effect on a cars internal temperature.
Children are more vulnerable to heat because their body temperatures increase three to five times faster than an adult's. Heat stroke can occur when the body core temperature reaches 104 degrees, and a body core temperature of 107 degrees is considered lethal.
Measures to prevent leaving a child in a hot or unattended vehicle
Post notices reminding drivers never to leave children alone in vehicles. Post notices on your information boards, doors, and on dashboards of vehicles used to transport children. Not only can this help prevent a tragic accident, it also reduces the opportunity for someone to abduct a child that was left alone in a car.
Never leave keys where children can get to them.
Always lock vehicles so children cannot get into a vehicle unsupervised.
Always keep an extra set of keys in the same, secured location in case of emergencies.
If a child is locked in a car, get him out as quickly as possible. If the child is hot or seems sick, call 911 immediately. Follow your protocol for contacting parents in an emergency.
When a child is missing, check vehicles right away.
Check the temperature of the child-safety seat surface and safety belt buckles before restraining a child. These surfaces can get hot enough to burn a child.
Procedures for fieldtrips
The most effective procedure for loading and unloading the bus ensures that everyone is accounted for. A "head-count" alone is not good enough, but counting children does have its purposes.
Use a roster to check each child on and off the bus.
A second employee needs to checks the attendance and sign off on the transportation log.
After the initial roster check, adults on the vehicle will know the number of children present on the trip and should count children regularly as an additional step.
Procedures for pick up and drop off
When picking up from an elementary school, the child care center needs to call the parent if their child is not present.
A list needs to be used as the children get onto the vehicle.
Children must be checked off the list as they get off the bus.
When the driver believes the bus is completely empty a final visual check of all seats needs to be made to make sure no child is:

Asleep on the floor

Slumped in seats

Or where they can't be easily seen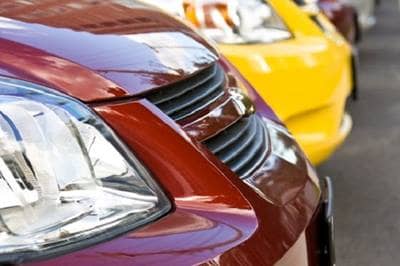 This document is intended for general information purposes only, and should not be construed as advice or opinions on any specific facts or circumstances. The content of this document is made available on an "as is" basis, without warranty of any kind. This document can't be assumed to contain every acceptable safety and compliance procedures or that additional procedures might not be appropriate under the circumstances. Markel does not guarantee that this information is or can be relied on for compliance with any law or regulation, assurance against preventable losses, or freedom from legal liability. This publication is not intended to be legal, underwriting, or any other type of professional advice. Persons requiring advice should consult an independent adviser. Markel does not guarantee any particular outcome and makes no commitment to update any information herein, or remove any items that are no longer accurate or complete. Furthermore, Markel does not assume any liability to any person or organization for loss or damage caused by or resulting from any reliance placed on that content.

*Markel Specialty is a business division of Markel Service, Incorporated, the underwriting manager for the Markel affiliated insurance companies.
© 2022 Markel Service, Incorporated. All rights reserved.

Was this helpful?