Detection devices - smoke and carbon monoxide detectors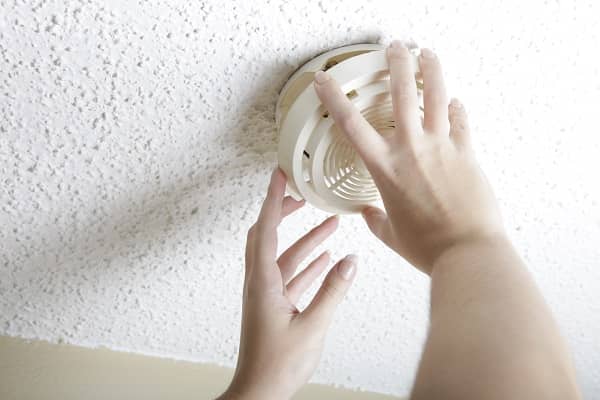 Smoke detectors
There are more fires in winter than at any other time of the year. When a fire has started, smoke spreads quickly. A smoke alarm gives the critical early warning sign when a fire has started in a building or home. Smoke alarms should be tested at least monthly by pressing the test button on the device. Install smoke alarms on the ceiling or high on a wall. In homes, smoke alarms should be in every bedroom, outside of each sleeping area and on every level, including the basement. To reduce false alarms, do not install alarms too close to a kitchen. A good rule of thumb is to keep smoke alarms at least 10 feet from the stovetop. Smoke alarms should be replaced after 10 years. The best smoke alarms are interconnected, meaning when one alarm goes off, they all do.
Electric space heaters
Be extra mindful of additional fire hazards during this time of year. Portable space heaters pose a significant safety risk. Remember to keep the heater on a solid, flat surface and at least 3 feet away from anything that can burn. Be sure to purchase a heater with the seal of a qualified laboratory and one that has a thermostat with overheat protection. Also, choose a heater that has an automatic shut-off if the unit tips over. You should never plug a heater into an extension cord. Be sure to always shut the heater off when you leave a room or go to bed.
Carbon monoxide detectors
Carbon monoxide is a colorless, odorless gas that is not visible to the eye. It is created when certain fuels burn. These fuels include wood, coal, gasoline, natural gas, propane, oil, and methane. Carbon monoxide (CO) alarms should be installed to detect the presence of this deadly gas. CO alarms should be installed in a central location, outside each sleeping area and on every level of the home. Install at heights recommended by the manufacturer. Be sure to test all CO alarms at least monthly. If an audible alert sounds, check for low batteries and replace them when needed. If the CO alarm sounds, call the fire department and immediately move outdoors to fresh air. Make sure all vents are clear and not covered in the event of a snow storm. This includes the dryer, furnace, stove, and fireplace vents. Be sure to only use gas and charcoal grills outside as they can produce CO. It is a best practice to have all fuel-burning heating equipment and chimneys inspected by a professional each year, prior to the cold season. When you use a fireplace, open the flue for adequate ventilation.
Be sure to communicate your evacuation plan to employees in the workplace and family members in the home. Workplace safety plans should include a written, communicated plan for emergency evacuation. Key to a well-designed emergency plan are smoke detectors, fire alarms and carbon monoxide detectors.
Facts:
Close doors to slow the spread of smoke, heat, and fire.
About three of every five fire deaths happen in homes with no smoke alarms or smoke alarms that do not work.
CO poisoning can happen by a small amount over a longer period or by a large amount in a short period.
---
Sr. Loss Control Specialist
Source: National Fire Protection Association (NFPA)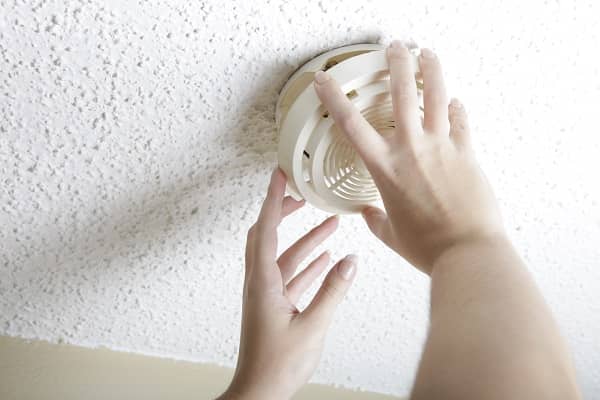 Was this helpful?