Take nothing for granted - driver training is important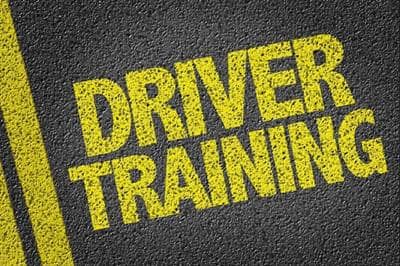 A well rounded driver safety program involves more than handing your employees the keys to your vehicles and telling them to "Be safe out there!" A good driver safety program regardless of the number of vehicles, vehicle size or type should include a driver training component tailered to the needs and exposures of your organization.
Many vehicle accidents that occur have similar causes, and the real tragedy is that many of those are preventable. A good driver training program can provide defensive driving instruction and discussions of accident types and can reduce the likelihood of an accident occurring. Additionally, having knowledge of road safety can prevent many of the dangers of the road and make the roads safer for everyone.
Like any other initiative your organization may undertake, in order for driver safety to be successful, management should actively participate and support employees throughout the training process. This type of training is very beneficial to your organization because:
Accidents are less likely to occur when your drivers are well trained.
When you conduct on-the-road training, you can identify bad driving habits your drivers may have and introduce them to more suitable driving practices.

Training can help make your drivers more aware of situations they may encounter while on the road such as heavy traffic, bad weather conditions, and other drivers behaving irresponsibly, even faulty vehicle conditions. In turn your training can help them understand how to respond to those conditions appropriately.

Driver training can also point out the dangers of potential bad driving practices such as the dangers of driving while taking certain medications, using mobile devices and other dangerous distractions.

A good driver training program provides advice and pointers to address the importance of staying in tune with their health, not driving when tired, or when pre-occupied with a stressful matter.
A good driver training program can strengthen your organization's reputation.
Regardless of the number of vehicles your organization utilizes, it is important that you properly train those that will drive for you. You want your employees to operate their vehicle safely on the road. Having reckless drivers can blemish your reputation, a reputation you undoubtedly worked very hard to obtain. Utilizing a defensive driving training program will prepare your drivers to avoid common causes of accidents such as failure to yield, rear-end collisions, fender benders and the like. People who go through driver training will learn how to handle high-risk driving situations and avoid accidents.

Regardless of the number of vehicles you operate, large or small, it is your responsibility to keep your vehicles in peak condition whenever they are on the road. Well trained drivers are educated on how to maintain vehicles properly and how to identify vehicle conditions that need addressed.

This training can lead to vehicle cost savings. When vehicle conditions are identified, maintenance repairs can be lower, vehicle value can be maximized and trade-in offers can be enhanced.

Knowing that your vehicles are in good condition and that your vehicles are in the hands of educated drivers can provide a peace of mind that your vehicles are as they should be – operating smoothly and efficiently.

When your drivers are well-trained, they become a valuable resource to your organization. They provide a sense of pride knowing that they actively utilize defensive driving strategies in their day-to-day driving and make every effort to avoid accidents.
As an employer several regulations require that you provide a safe workplace for your employees and protect them from recognized hazards. A thorough driver training program allows you the opportunity to do this and in turn be in compliance with these regulations.
In effect, your vehicles are considered a place of work, so hazards associated with this "place of work" must be addressed through training. By providing this training, you will emphasize the need to follow traffic laws – laws developed to enhance driver safety.

Understanding the hazards of being on the road and the laws governing driving will cultivate the need for your drivers to be more prudent and cautious when they are on the road and in turn reduce your driver liability risks.
Your drivers can learn important skills with driver training.
There are many more elements and factors involved in driving than just starting the engine and stepping on the accelerator. Driver training can help your drivers become familiar with many of these concerns and become better drivers when they are on the road. Even though they may be acquainted with some of the elements you teach, your drivers can learn important driving lessons with proper training on:

The responsibilities of being a driver

Navigating intersections

Traffic laws

Proper following distances

Driving on interstates and highways

Failure to yield issues

Changing lanes and turning

Avoiding rear-end collisions

Pedestrian rights

Proper parking
Even though the training your drivers initially received (by family or friends) may have been sufficient for them to get a driver's license, it probably did not cover the issues you want them to know in order for them to drive for your organization. A good driver training program will enhance your drivers with the knowledge and skills for them to be a safe driver. This is crucial for all new drivers. But training must not stop there. All of your drivers should be provided with on-going driver education. Your organization should provide recurring, ongoing, refresher and even remedial training to ensure your drivers receive information that stress the importance of driver safety. A good driver training program provides useful driving information that will help your drivers develop favorable defensive driving attitudes and techniques to avoid accidents.
---
Resources:
https://www.osha.gov/motor-vehicle-safety
https://www.lendrums-driving-school.co.uk/the-importance-of-driving-training-and-why-more-people-should-do-it/
https://www.safemotorist.com/Articles/Defensive_Driving/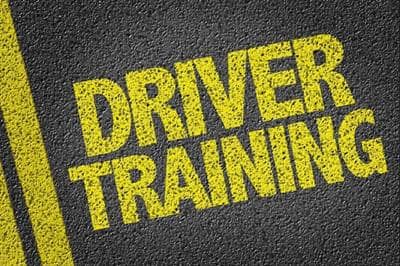 This "document" is intended for general information purposes and should not be construed as advice or opinions on any specific facts or circumstances. The content of this document is made available on an "as is" basis, without warranty of any kind. This document cannot be assumed to contain every acceptable safety and compliance procedure or that additional procedures might not be appropriate under the circumstances. Markel does not guarantee that this information is or can be relied on for compliance with any law or regulation, assurance against preventable losses, or freedom from legal liability. This publication is not intended to be legal, underwriting, or any other type of professional or technical advice. Persons requiring advice should consult an independent adviser or trained professional. Markel does not guarantee any particular outcome and makes no commitment to update any information herein, or remove any items that are no longer accurate or complete. Furthermore, Markel does not assume any liability to any person or organization for loss or damage caused by or resulting from any reliance placed on this content.
Markel® is a registered trademark of Markel Group Inc.
© 2023 Markel Service, Incorporated. All rights reserved.
Was this helpful?