Legal issues involving hired and non-owned automobiles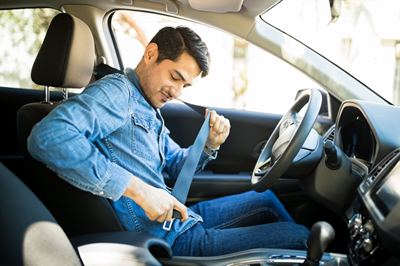 While many companies purchase vehicles for their employees to use and designate particular employees to operate them, others allow or even encourage their employees to operate their own vehicles in conducting company business. In some cases, this vehicle use may be an inherent part of the employee's job description, such as in the case of a sales associate who routinely visits makes sales calls in person. In other cases, employee vehicle use may be limited to occasional performance of administrative tasks, such as transporting a delivery to an overnight courier service. In any case, however, employers must be cognizant of the potential liability exposure associated with employees' use of a hired or non-owned vehicle for the performance of company business.
The possibility that an individual employee may be liable for an automobile accident resulting from the his or her negligent operation of a motor vehicle will not necessarily shield his or her employer from facing liability exposure as well. Even in cases where an employee's personal automobile insurance is involved, his or her employer may still be exposed to derivative liability. Indeed, injured plaintiffs often pursue recovery from employers for automobile accidents involving employees under such legal doctrines as respondeat superior and negligent supervision. Each of these theories will be briefly discussed below.
Respondeat Superior
Under the doctrine of respondeat superior, employers can be held vicariously liable for torts committed by employees while acting within the course and scope of their employment. Christensen v. Swenson, 874 P.2d 125, 127 (Utah 1994). Whether an employee is acting within the scope of her employment is ordinarily a question of fact. However, most jurisdictions have specific legal rules designed to delineate the concept of "scope of employment" for purposes of imposing vicarious liability. Under one such rule, acts falling within the "scope of employment" are "those acts which are so closely connected with what the servant is employed to do, and so fairly and reasonably incidental to it, that they may be regarded as methods, even though quite improper ones, of carrying out the objectives of employment." Id. quoting W. Page Keeton, et. al., Prosser and Keeton on the Law of Torts §70 at 502 (5th ed. 1984).
The respondeat superior doctrine has been invoked to expose employers to liability under a variety of circumstances where an employee was involved in an accident while driving his or her own vehicle. For instance, in Whelan v. Vanderwist of Cincinnati, Inc., 2008-Ohio-2135 (Ohio App. 11th Dist. 2008), an employee of a snowplow company was involved in a fatal car accident while driving his own car home from his workplace. On the date of the accident, the employee had initially ceased working hours before the accident to participate in the company Christmas party and had even gone bowling with his coworkers after the party concluded. See id. at ¶4. Thereafter, the employee received an instruction to return to work, but he encountered a patch of ice while driving home to change clothes and lost control of his vehicle, resulting in the death of his passenger. See id. at ¶6. The appellate court held that under these circumstances, a material question of fact existed as to whether the employee was acting within the "scope of his employment" for purposes of imposing liability under a theory of respondeat superior. Id. at ¶46.
With respect to employee operation of hired or non-owned automobiles, the circumstances under which respondeat superior liability may arise can be difficult for employers to predict. For example, some courts have held that respondeat superior liability may be available in situations where an employee is involved in a car accident while driving away from the workplace on a break to get food. See, e.g., Christensen, 874 P.2d at 129. Accordingly, employers are well-advised to consult with legal counsel and insurance professionals to ensure that they are adequately protected from claims arising out of non-owned vehicle use by their employees.
Negligent Supervision
An employer may be directly liable for damages resulting from the negligent supervision of its employee's activities. Trahan-Laroche v. Lockheed Sanders, Inc., 139 N.H. 483, 485, 657 A.2d 417 (1995). Indeed, in some states, the employer's duty to exercise reasonable care to control its employee may extend to activities performed outside the scope of employment. Id. Similarly, an employer may also be liable on related claims for negligent hiring or negligent training, where the employer is negligent in employing improper persons to perform work involving risk of harm to others or in providing improper or ambiguous orders, instructions, or regulations for the employee to follow. See Cutter v. Town of Farmington, 126 N.H. 836, 840-41, 498 A.2d 316 (1985) citing Restatement (Second) of Agency, §213 (1958). Unlike claims brought under a theory of respondeat superior, claims alleging negligent supervision are brought directly against the employer and are not derivative in in nature. See id.
As with claims based on respondeat superior, employers have been exposed to liability for negligent supervision in actions arising out of employees' negligent operation of their own vehicles. For instance, in the case of Estate of Gutierrez ex. rel. Jaramillo v. Meteor Monument, LLC, 274 P. 3d 97 (N.M. 2012), an employee was involved in a fatal car accident after having left his workplace for the day. However, given that the employee testified that he had consumed several beers earlier in the day while at his place of employment, a jury ultimately found his employer liable for the car accident under a negligent supervision theory.
Negligent supervision claims are sometimes asserted against in employers in situations where the conduct allegedly engaged in by the employee was clearly inappropriate. For instance, in Green v. Ransor, Inc., 175 S.W. 3d 513 (Tex. Ct. App. 2005), an employee was involved in a serious accident while driving home from a bar and was alleged to have been intoxicated while operating the vehicle. Although the court held that, as a matter of law, the employee was not acting within the course and scope of his employment at the time the accident occurred, the court still found that the driver's employer might be exposed to liability for negligent supervision. Id. at 517-519. And in the case of Matthews v. Food Lion, LLC, 970 A.2d 257 (Del. 2009), the plaintiff asserted a negligent supervision claim against a grocery store arising out of an incident in which the plaintiff (himself a store employee) suffered serious injuries when he fell while riding around the store's parking lot on the hood of the store manager's car. Id. Although the negligent supervision claim in that case was ultimately rejected by the courts, the case suggests that employers may sometimes be compelled to defend negligent supervision claims arising from fact patterns that may not seem foreseeable.
Some courts have also held that claims against employers arising out of an employee's vehicular negligence are not covered under certain commercial general liability policies, even when the claim is brought directly against the employer under a negligent supervision theory. See, e.g., Oakley Transport, Inc. v. Zurich Ins. Co., 271 Ill. App. 3d 716, 648 N.E.2d 1099 (Ill. App. 1st Dist. 1995). Such cases illustrate the importance of consulting with one's insurance agent to determine whether one's company has appropriate coverage in place with respect to employee use of motor vehicles.
Conclusion
Companies whose employees may utilize hired or non-owned vehicles for any company business should consult with their attorney and insurance agent to ensure that they have appropriate coverage in place. Some companies may also wish to consider taking affirmative steps to stay abreast of their employees' potential vehicle usage. In consultation with attorneys and insurance advisors, some employers may also find it useful to explore development of appropriate company policies regarding hired and non-owned vehicle usage.
The foregoing is not legal advice. Employers are advised to consult counsel with respect to issues related to employee vehicle usage, fleet management, and company or personnel policies.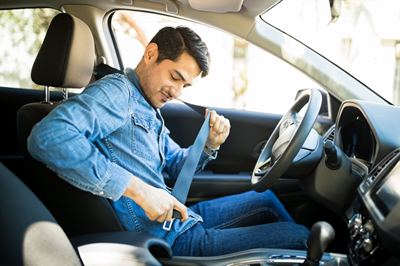 This "document" is intended for general information purposes
and should not be construed as advice or opinions on any specific facts or circumstances. The content of this document is made available on an "as is" basis, without warranty of any kind. This document cannot be assumed to contain every acceptable safety and compliance procedure or that additional procedures might not be appropriate under the circumstances. Markel does not guarantee that this information is or can be relied on for compliance with any law or regulation, assurance against preventable losses, or freedom from legal liability. This publication is not intended to be legal, underwriting, or any other type of professional or technical advice. Persons requiring advice should consult an independent adviser or trained professional. Markel does not guarantee any particular outcome and makes no commitment to update any information herein, or remove any items that are no longer accurate or complete. Furthermore, Markel does not assume any liability to any person or organization for loss or damage caused by or resulting from any reliance placed on this content.
Was this helpful?