Construction work zone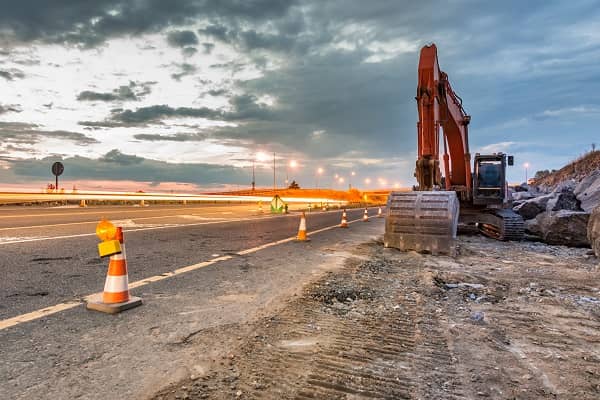 Drivers who have no problems in routine driving may encounter them where road construction or repair is under way. First, look out for construction warnings on highways. Some are not as easy to notice as they should be, and perhaps you may not want to see them, may not want to be delayed.
However, drivers who suddenly round a bend at high speed and come upon barricades and a survey party, a road maintenance vehicle, or perhaps a piece of heavy equipment in their lane or entering it, will slow down the hard way. In one case, sudden braking for a barricade caused a semi trailer truck to overturn. Heed the orange signs. The worst thing a driver can do when slowing down or stopped by unaccustomed road conditions is to lose your temper at the annoyance and take chances in order to make up time, or merely to get an unpleasant situation behind him. The mature driver takes these things in stride, doing what must done safely to protect themselves and others.
The driver who stays alert for advance warning signs and prepares to follow them does protect others. Drivers who do not see or who ignore warning signs and who crash into work areas are a leading cause of death for on the job highway construction workers. Drivers should not resent the necessary slowdown caused by road work but should seek to cooperate. Above all, slow down for the small work party which may not have protected itself with adequate signs and barricades.
Furthermore, drivers who speed past construction sites where men work close to the road and where signs call for slow speeds sometimes hit employees or vehicles who have strayed from the site onto the road. It does not matter that "the other guy" should not have been there; there is blame on both sides. Rocks and debris that may get on the road from the work site can be picked up by speeding vehicles and thrown at the employees on the site. The road is left open as a convenience to motorists, and they should reciprocate by driving safely past the site.
Flag people who direct traffic around a road construction project are highly visible in their bright orange vests, as they hold up their "Stop" and "Go" signs and inform drivers what they must do to get through a single lane bypass. Only the foolish driver will ignore their directions. In many states, disobeying flag people and speeding in construction work zones is serious business punishable by fines and imprisonment if it results in a bodily injury accident. In most cases, the slowdown is not serious; no one is delayed long.
When a knowledgeable driver enters a bypass lane, they know the pavement may not be as smooth as that of the expressway. In fact, it is likely to be rough and uneven, possibly full of potholes. Very often it is muddy and slippery. The good driver enters the bypass slowly and carefully. It is a known fact that lurching and swaying through at higher than posted speed limits could cause the loss of control.
Many construction projects are so located that a bypass along side the work site is not possible. This is true in particular when a bridge is being replaced. In such cases a long detour is required; usually back at a crossroads that connects to an alternate route. Such detours may involve more hazardous driving than a short bypass. They often make use of secondary roadways, or even unimproved country lanes. Use extreme caution to negotiate unexpected sharp turns in the detour without mishap.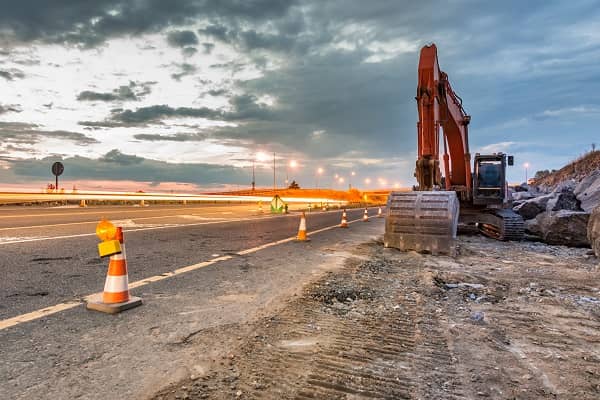 This document is intended for general information purposes only, and should not be construed as advice or opinions on any specific facts or circumstances. The content of this document is made available on an "as is" basis, without warranty of any kind. This document can't be assumed to contain every acceptable safety and compliance procedures or that additional procedures might not be appropriate under the circumstances. Markel does not guarantee that this information is or can be relied on for compliance with any law or regulation, assurance against preventable losses, or freedom from legal liability. This publication is not intended to be legal, underwriting, or any other type of professional advice. Persons requiring advice should consult an independent adviser. Markel does not guarantee any particular outcome and makes no commitment to update any information herein, or remove any items that are no longer accurate or complete. Furthermore, Markel does not assume any liability to any person or organization for loss or damage caused by or resulting from any reliance placed on that content.

*Markel Specialty is a business division of Markel Service, Incorporated, the underwriting manager for the Markel affiliated insurance companies.
© 2022 Markel Service, Incorporated. All rights reserved.

Was this helpful?