What to consider when choosing a gym location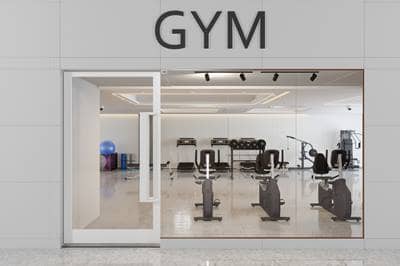 Starting a new gym lends itself to many considerations for designing a thriving fitness center. When contemplating opening a new health club or specialty workout studio such as boxing, yoga or Pilates, location is an important factor to consider.
6 tips for selecting a gym location
1. Visibility
Opening a new fitness center or gym in a notable location that can be easily identified and recalled will help build a foundation for success. People who know the gym is located in a heavily trafficked area such as across from a favorite coffee shop or in the new shopping center, may be more likely to stop by and workout. Clear signage with the studio's name and contact information (phone number, website, etc.) in a prominent location promotes essential visibility. Ultimately, if potential members pass by the health club and can envision the fitness center as part of their daily routine, they will be more likely to consider joining.
2. Demographics
With an increased trend in working from home, having a new fitness studio in or nearby a residential area can be beneficial. Consider your target market—individuals with discretionary income who also have a focus on health and wellness. Potential gym members are typically committed to their own physical fitness and may already have goals for health and wellness they would like to achieve. Often selecting a location in a developing area can be a benefit as individuals in this area may not have a home gym yet. Researching the ideal member and targeting an area with a dense population to allow for a variety of fitness options helps present an opportunity for new gyms to enter the market with ease.
3. Need
To help with location decisions, conducting a market analysis will reveal the fitness and exercise needs being served in an area. By exploring results of what needs are being met and what voids may exist, moving forward with plans for a new gym or fitness center in a certain location can fill a gap in the marketplace. Researching which types of health clubs or fitness studios are doing well and those that may be struggling in a particular market is another good indicator to help determine the best location for a new gym.
4. Competitors and Cross-sell
When exploring locations, it is wise to analyze other gyms and specialty studios in the area. Depending on the population and type of fitness center, being near a specialty studio may have advantages in terms of collaborations and partnerships. Proximity to a grocery store or other essential businesses such as a gas station or pharmacy may also be a benefit. Massage therapy, chiropractic, holistic medicine, and other sports therapy practices nearby may lend themselves to referrals between your health club and these businesses.
5. Accessibility
Locating a new fitness center in a highly populated neighborhood and nearby additional neighborhoods to draw from is beneficial. Access to public transportation, train or bus, also is a key factor for studio owners to consider. Foot traffic is always a plus. Securing a location that may include an outdoor space for classes and allows for safe outdoor running nearby or in an adjacent location should also be a consideration for health club owners.
6. Parking
Often overlooked, many gym owners do not realize the value of ample, free, and secure parking for their guests. The ease of a member pulling into and out of the parking lot, along with swiftly being able to find an open spot before attending a class or popping into the fitness center for a workout is critical. Finding a parking lot with enough spaces for the estimated traffic flow of guests is key item to consider.
Before investing in a new business, considering where to plant roots is essential. Some entrepreneurs may have a concept in mind and plan to attract clients; others may seek to serve a need or a gap in the community. By contemplating key factors including visibility, demographics, competitors, accessibility and parking, a new gym or fitness center owner can reap more benefits.
To help keep it in top shape, consider a health club insurance policy from Markel™. For over 40 years, Markel has been providing customized insurance solutions for health clubs.
Find out why over 6,700 sports and fitness organizations have turned to Markel for their insurance needs and get a free, no-obligation quote today!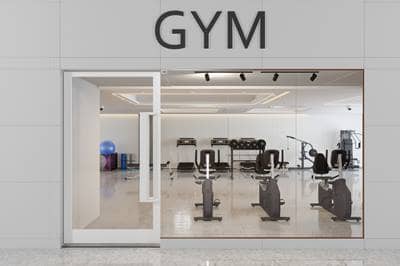 This "document" is intended for general information purposes and should not be construed as advice or opinions on any specific facts or circumstances. The content of this document is made available on an "as is" basis, without warranty of any kind. This document cannot be assumed to contain every acceptable safety and compliance procedure or that additional procedures might not be appropriate under the circumstances. Markel does not guarantee that this information is or can be relied on for compliance with any law or regulation, assurance against preventable losses, or freedom from legal liability. This publication is not intended to be legal, underwriting, or any other type of professional or technical advice. Persons requiring advice should consult an independent adviser or trained professional. Markel does not guarantee any particular outcome and makes no commitment to update any information herein, or remove any items that are no longer accurate or complete. Furthermore, Markel does not assume any liability to any person or organization for loss or damage caused by or resulting from any reliance placed on this content.
Markel® is a registered trademark of Markel Group Inc.
© 2023 Markel Service, Incorporated. All rights reserved.
Was this helpful?
Get a quote
Get a quote online or contact one of our appointed Markel Specialty agents.