Contests to help increase member loyalty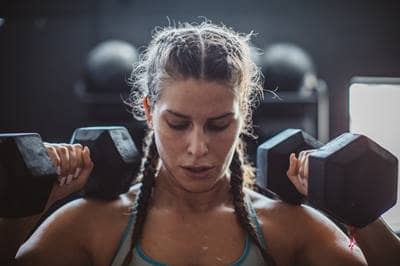 It's no secret that the more often members visit your gym or fitness studio, the more likely they are to keep up their efforts to return. While maintaining members' engagement can be a continuous challenge, it's critical for business owners to be creative in their efforts to connect with and retain members. Contests or challenges are a great way to help boost members' satisfaction and secure repeat returns.
6 ways to keep your members engaged through challenges
1. Weight loss challenge
Popularized by television, online bloggers, and fitness gurus, weight loss challenges have a unique way of motivating participants and connecting with people. Social media is a natural platform for creating private groups for participants where you can track progress with weekly check-ins, offer support, including workouts and meal plans, and create a sense of community for the challengers. For those who participate, you can set special discounts for personal training or reduce monthly fees. Weight loss challenges help motivate participants to reach goals they never thought possible and encourage an ongoing commitment to your fitness studio.
2. Charity fitness challenge
Committing to a workout is often easier when participants know they are supporting a worthy cause such as a local charitable organization. By hosting a charity fitness challenge, your gym can build brand awareness in the community, donate to an important cause, and help better engage your own members. Tap into local businesses for sponsorships or to match donations. Keep the challenge simple: rowing, cycling or running for charity.
3. Check-in challenge
Social media makes checking in for a workout or fitness class simple. Adding a contest for the most check-ins in a month is an easy and fun way to encourage members to come to the studio. Members might be motivated to attend classes or commit to daily workouts when offered a reward. Members can check-in online with a sweaty selfie and contest hashtag that can be tracked for most check-ins during the challenge. If a member earns a certain number of check-ins for a month, offer them a prize such as a free class, or a discount for apparel.
4. Custom hashtag challenge
Building your health club's brand on social media is made easier with the help of your own members. Social media is an asset to your gym's marketing efforts and a great tool for attracting new members. By creating a hashtag challenge, you can encourage current members to become brand ambassadors. Members can create hashtags and vote on their favorites. Then set a target for using the hashtag when checking into the gym or sharing a video or post-workout photo. Track hashtag use and followers to determine the most activity within a set time period and reward members for leading engagement efforts. This type of challenge can raise the overall sense of community at your gym or studio as members feel a sense of ownership with social influencing.
5. Daily movement challenge
As a health club owner, your goal is to encourage members to take part in regular exercise. Creating a daily movement challenge for your gym can help hold members accountable and can allow members to see that consistent exercise can help them achieve their desired results. This challenge can vary for beginners to more experienced members. From tracking and reporting walking, running, biking miles each day or number of minutes daily to more complex weight reps, utilizing a TRX system or attending daily classes, members have a variety of opportunities to engage in a daily movement challenge.
6. Exercise basics challenge
While you're continuing to find creative and innovative ways to motivate members, an exercise basics challenge is the perfect way for members to get back to the basics. Tracking the number of squats, sit-ups, push-ups, lunges and even burpees in a set amount of time is a simple way to create a basics challenge. Some members may prefer to work out alone, but with this type of challenge even they can engage with the competition while completing workouts solo.
Contests or challenges are an excellent way to help retain members, keep members engaged and even connect with members who have not been visiting the studio regularly. Offering challenges for all levels, beginner, intermediate and advanced is important. Members who participate can develop healthy habits that will keep them coming back to your health club.
In addition, to help keep your health club in top shape, consider a health club insurance policy from Markel™. For over 40 years, Markel has been providing customized insurance solutions for health clubs.
Find out why over 6,700 sports and fitness organizations have turned to Markel for their insurance needs and get a free, no-obligation quote today!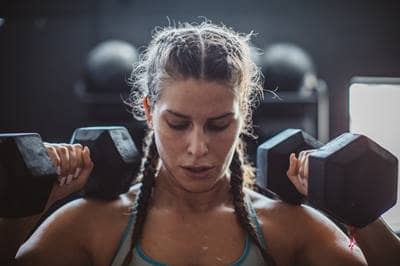 This document is intended for general information purposes only, and should not be construed as advice or opinions on any specific facts or circumstances. The content of this document is made available on an "as is" basis, without warranty of any kind. This document can't be assumed to contain every acceptable safety and compliance procedures or that additional procedures might not be appropriate under the circumstances. Markel does not guarantee that this information is or can be relied on for compliance with any law or regulation, assurance against preventable losses, or freedom from legal liability. This publication is not intended to be legal, underwriting, or any other type of professional advice. Persons requiring advice should consult an independent adviser. Markel does not guarantee any particular outcome and makes no commitment to update any information herein, or remove any items that are no longer accurate or complete. Furthermore, Markel does not assume any liability to any person or organization for loss or damage caused by or resulting from any reliance placed on that content.

*Markel Specialty is a business division of Markel Service, Incorporated, the underwriting manager for the Markel affiliated insurance companies.
© 2022 Markel Service, Incorporated. All rights reserved.

Was this helpful?
Get a quote
Get a quote online or contact one of our appointed Markel Specialty agents.