How to define the target market for your health club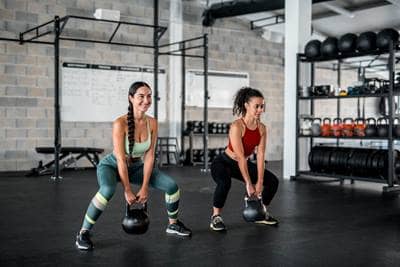 Understanding your target market, who you want to serve, and how to reach them is vital in helping to grow your health club memberships. The more specific you are, the better positioned you can be in the marketplace and the more successful you could be.
5 tips to identifying the target market for your health club
1. Determine the needs in your area
Consider the needs in your market by conducting a market analysis. By evaluating the market, you can get a sense of customer segments and their buying patterns as well as the market size. More specifically, you can discover the fitness trends, demand for fitness services in your area, and who is being served. With this information, you can then determine what voids may exists and can try to fill any gaps in the marketplace.
2. Research your competitors
When defining your target market, it's wise to conduct a competitive analysis. Investigating other gyms and specialty studios in the area to see what they are offering can help you decide if the market is already saturated with certain services. For example, you may find there are five competitors in the area that focus on yoga, but none offer hot yoga. In that example, you could then choose to offer this unique class. Additionally, you may notice that there is always a wait list for the Pilates class at a competitor and you may decide to add a few Pilates classes to your fitness schedule to help grow your membership.
3. Understand the demographics of your members
It's important to know who is in the market for your services and what might influence their buying decisions. Factors to consider include age, gender, education, occupation, and annual income. Understanding who your members are can help you target your messages to others with similar traits to help grow your membership.
4. Identify psychographics
Psychographics include interests, personality, attitudes, values, habits, lifestyle, and behavior. Identify what your members care about, how they think, and their buying habits, so you can offer services they will purchase and use.
5. Consider niche offerings
Your target market can be segmented into niche markets. If your health club provides diverse offerings, you will want to consider further breaking down your target market to understand which of your members gravitate to certain services. Having this information can help you tailor your marketing messages to reach the right audience.
We hope these tips help you understand your target market to grow your health club. To help keep it in top shape, consider a health club insurance policy from Markel™. For over 40 years, Markel has been providing customized insurance solutions for health clubs.
Find out why over 6,700 sports and fitness organizations have turned to Markel for their insurance needs and get a free, no-obligation quote today!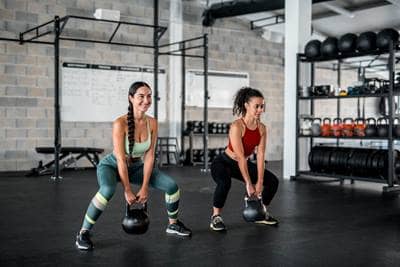 This document is intended for general information purposes only, and should not be construed as advice or opinions on any specific facts or circumstances. The content of this document is made available on an "as is" basis, without warranty of any kind. This document can't be assumed to contain every acceptable safety and compliance procedures or that additional procedures might not be appropriate under the circumstances. Markel does not guarantee that this information is or can be relied on for compliance with any law or regulation, assurance against preventable losses, or freedom from legal liability. This publication is not intended to be legal, underwriting, or any other type of professional advice. Persons requiring advice should consult an independent adviser. Markel does not guarantee any particular outcome and makes no commitment to update any information herein, or remove any items that are no longer accurate or complete. Furthermore, Markel does not assume any liability to any person or organization for loss or damage caused by or resulting from any reliance placed on that content.

*Markel Specialty is a business division of Markel Service, Incorporated, the underwriting manager for the Markel affiliated insurance companies.
© 2022 Markel Service, Incorporated. All rights reserved.

Was this helpful?
Get a quote
Get a quote online or contact one of our appointed Markel Specialty agents.