New member orientations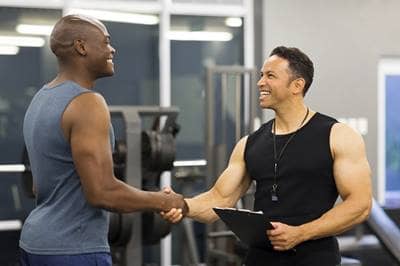 Health clubs commonly see an uptick in memberships during the early months of the year which often results in crowded gyms. It's important any time of year for new members to receive orientation on the health club's environment, but it may be especially helpful during the busier months.
New member orientations serve several purposes including:
Familiarizing members with equipment use and facility layout.
Introducing gym policies and rules to members.
Providing key club contact information for any problems.
Determining new members fitness goals.
Getting to know members on a personal level.
Explaining and obtaining valid liability waiver agreements.
When a fitness center develops a consistent member orientation program and accurately documents the process, they may have a better chance at success in avoiding costly claims against the club. Each item referenced above plays an important part in helping clients avoid injury and protecting club owners from frivolous claims.
Equipment
Fitness center staff should take the time to show new members the equipment they will be using as well as the layout of the gym. Due to equipment changes it is important for clubs to familiarize their members with their actual equipment leaving little to chance.
Polices and rules
Informing members of gym rules such as re-racking weights in free weight areas will go a long way toward reducing the risk of trip and fall accidents. Trip and fall accidents are common in free weight areas of health clubs.
Club management
Members who have been introduced to club owners and management will feel valued by their club. Having an individual a member can go to with concerns may serve to keep concerns from becoming something bigger such as a claim or lawsuit.
Member fitness goals
Clubs are more likely to improve retention and provide a better member experience if the club understands the member's fitness goals when they join. This also allows a club to show fitness progress toward those goals over time.
Member community
Health and fitness centers are easy to find, but what separates some successful clubs from others is when members feel they are part of a gym community. New member orientation is often where community begins. Owners who know members personally help promote community.
Liability waiver agreements
In states where liability waivers are allowed as part of gym membership contracts, they can be a very effective tool in controlling claims against a club. New member orientations provide an excellent opportunity to explain waiver agreements and get signatures on the agreements. Laws vary from state to state when it comes to an enforceable liability waiver agreement. It is important to seek legal counsel in your state with experience in the liability waiver laws of your state when developing these agreements. Some general principles courts use in determining if waivers are valid and enforceable after a claim include:
If agreement is against public policy, it is not enforceable.
If agreement attempts to limit gross negligence or intentional acts it is not enforceable.
Some state statutes will not allow waivers in certain types of businesses.
Waivers should clearly state what negligent liability is to be avoided.
Waivers must inform members of the intent and effect of the signed document.
Waivers must be able to be understood by an ordinarily prudent individual.
Documentation
Orientations should be well documented in your member's files whether you keep paper files or electronic files. Signed contracts and separate liability waiver agreements, in addition to signed acknowledgement of the club's policies, rules, and regulations, will go far toward protecting your business in the event of a claim.
When new member orientations are done properly, it may serve to benefit your club well into the future of your operations. If you don't conduct orientations, or they are lacking in effectiveness and documentation, you may be hurting your business and your chances of successfully defending against potential claims against your business.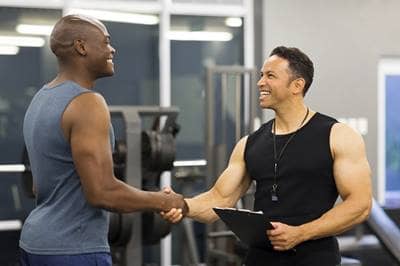 This "document" is intended for general information purposes and should not be construed as advice or opinions on any specific facts or circumstances. The content of this document is made available on an "as is" basis, without warranty of any kind. This document cannot be assumed to contain every acceptable safety and compliance procedure or that additional procedures might not be appropriate under the circumstances. Markel does not guarantee that this information is or can be relied on for compliance with any law or regulation, assurance against preventable losses, or freedom from legal liability. This publication is not intended to be legal, underwriting, or any other type of professional or technical advice. Persons requiring advice should consult an independent adviser or trained professional. Markel does not guarantee any particular outcome and makes no commitment to update any information herein, or remove any items that are no longer accurate or complete. Furthermore, Markel does not assume any liability to any person or organization for loss or damage caused by or resulting from any reliance placed on this content.
Markel® is a registered trademark of Markel Group Inc.
© 2023 Markel Service, Incorporated. All rights reserved.
Was this helpful?