Offers to increase health club memberships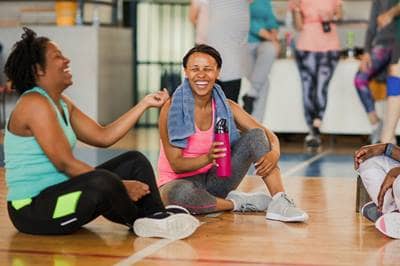 As a health club owner, you understand that in order to remain profitable, it's important to increase membership and keep your members coming back. We've put together some ideas to possibly help increase memberships and renewals at your health club.
6 offers to help increase membership
1. Offer trending classes
New and unique class offerings can help increase your membership. Consider introducing exercise classes on a trial basis to see which ones are high in attendance. Once you review how each class is performing, you can include the class on a more permanent basis. Keep up on what classes are trending by checking out your competition as well as what fitness experts are promoting. Health clubs that do well tend to offer a variety of classes that keep the workouts fresh for members so they keep coming back.
2. Set up a referral program
To increase membership, offer a referral program that rewards your members for referring friends. Some members like to always workout with a buddy, so it may be natural for them to promote your business when they are looking for a partner. To give them an extra incentive to spread the word, offer your members freebies like a free month when their referral signs on or a certain percentage off at your store or café.
3. Give a free week
Offer a free week for potential members to try everything your health club provides. This is a great way to get people in your door to experience the benefits of your health club and helps increase your chances of signing new members.
4. Provide guest passes
When members sign up, give them a few guest passes so they can bring a friend to a class or use the facility together. Potential members may be hesitant to try your health club on their own. Having a friend to go with can be motivating and can ease their discomfort. Once potential members feel comfortable at your health club and see firsthand what your facility offers, they are more likely to become a new member.
5. Reward your loyal members
Retaining your members is just as important as gaining new members. With the competition in your area, you want to stand out. By creating a robust loyalty program, you may be able to keep your members from leaving. You can implement the program by tracking your members' attendance. Once they reach a set milestone, you can reward them with a free class, healthy snacks, fitness apparel and accessories, membership discounts, a free personal training session, or another reward that suits your health club.
6. Partner with brands or businesses
By partnering with brands or other related businesses, you can increase exposure for both of your businesses by teaming up for special events and offers. Host a co-branded open house with your two businesses by inviting current customers from each of your respective businesses. Offer freebies, refreshments and interactive games where people can learn more about your health club. When you provide unique offerings, you can help increase your exposure and can convert potential members into members. Here are some possible businesses to consider partnering with including local chamber of commerce members, sport's retailers, healthy snack brands or restaurants, nutritionists, and motivational speakers.
We hope these tips inspire you to create programs unique to your health club. By providing a variety of offerings, you can increase your membership. To help keep it in top shape, consider a health club insurance policy from Markel™. For over 40 years, Markel has been providing customized insurance solutions for health clubs.
Find out why over 6,700 sports and fitness organizations have turned to Markel for their insurance needs and get a free, no-obligation quote today!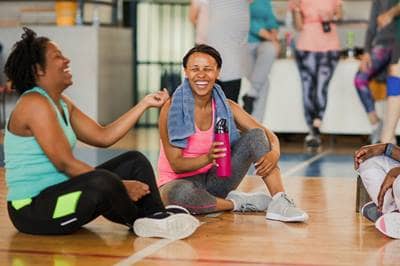 This document is intended for general information purposes only, and should not be construed as advice or opinions on any specific facts or circumstances. The content of this document is made available on an "as is" basis, without warranty of any kind. This document can't be assumed to contain every acceptable safety and compliance procedures or that additional procedures might not be appropriate under the circumstances. Markel does not guarantee that this information is or can be relied on for compliance with any law or regulation, assurance against preventable losses, or freedom from legal liability. This publication is not intended to be legal, underwriting, or any other type of professional advice. Persons requiring advice should consult an independent adviser. Markel does not guarantee any particular outcome and makes no commitment to update any information herein, or remove any items that are no longer accurate or complete. Furthermore, Markel does not assume any liability to any person or organization for loss or damage caused by or resulting from any reliance placed on that content.

*Markel Specialty is a business division of Markel Service, Incorporated, the underwriting manager for the Markel affiliated insurance companies.
© 2022 Markel Service, Incorporated. All rights reserved.

Was this helpful?
Get a quote
Get a quote online or contact one of our appointed Markel Specialty agents.