Preventing common claims against your health club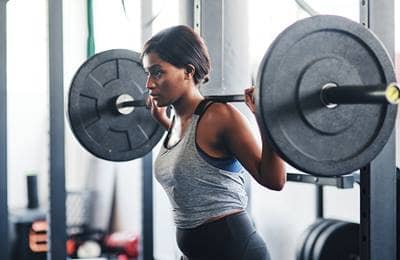 Running a successful health club means understanding some common types of risks that your business may face so you can take steps to try to prevent them. We've put together a list of some of the common claims involving health clubs, along with ways you can help to prevent them and protect your business. Of course, even with the exercise of the utmost care, it is impossible to prevent all claims.
7 common health club claims and some steps you can take to help prevent them
1. Personal trainer negligence
Unfortunately, even when hiring the most qualified personal trainers and after extensive background checks, you can still face claims due to negligence. Some of the most common claims are based on injury caused by improper exercise instruction, overworking the client, and unintentionally exasperating a pre-existing condition. Sexual harassment claims are also common. To help prevent these claims, provide your personal trainers with equipment training, professional development opportunities, and sexual harassment training (which may be required by your state's applicable laws). Also, consider shadowing your personal trainers periodically to ensure that their training is consistent with your club's standard performance levels.
2. Equipment failure
One of the greatest health club exposures is faulty equipment that causes injury. To help avoid these types of claims, it's essential you inspect your equipment regularly and install and maintain all equipment according to manufacturers' recommendations and industry standards. Any fitness equipment that is frequently used can be damaged or show wear and tear. It's important to fix, remove, or replace damaged equipment before someone gets injured. Make sure your staff members and personal trainers are trained to check equipment every day and know how to shut it down in case of an emergency. You can also place signs around your gym asking members to report any problems with the machines to a staff member.
3. Treadmill injuries
Treadmills are one of the most used fitness machines at a health club and oftentimes, the piece of equipment members get hurt on the most. Ensure that all treadmills are equipped with fully functioning safety keys and mandate that your members use the provided safety keys in compliance with manufacturer recommendations. Make sure your treadmills are turned off when not in use because if a treadmill belt is still on when a member steps on it, a serious injury could occur. Also, make sure treadmills are located away from other fitness equipment. Claims have been made where members have fallen off a treadmill and onto adjacent equipment, causing further physical damage to themselves and potentially damaging equipment. Arrange your treadmills so there is sufficient space behind and in between the treadmills to prevent members from getting trapped and incurring friction burns.
4. Slips, trips, and falls
Slips, trips, and falls are another common claim health clubs face. These can be caused by things such as slick surfaces, people simply falling over, or members colliding with equipment. It's the responsibility of your staff to be aware of any substances that have spilled on the floor, such as water, and to have it cleaned up in a timely fashion. Ask your members to report any wet surfaces. In addition, be sure to space out your equipment to lessen the risk of members colliding with other member using the machines. Staff should also be on the lookout for dumbbells, exercise balls, mats, jump ropes, and other equipment that is lying around and not being used.
5. Uncertified or untrained staff
Claims against your health club staff for injuries could occur as a result of your staff not being properly certified or trained. It's important to track your staff's certifications and training so they are up-to-date on the latest information and to ensure that they have appropriate emergency training such as first aid, CPR, and in how to properly operate AED devices. Your staff members should also know where to find the AED and first aid kits and how to report when supplies need re-ordering. In addition, all staff should know your health club's emergency exits and evacuation protocols.
6. Property damage
Property damage is something no health club owner wants. There are measures you can take to prevent complete destruction of your facility from floods or water damage, fires, and unforeseen accidents like cars driving through your front doors.
Install water sensors or flood detection systems that alert you to water leaks.
Set up an automatic sprinkler system in addition to smoke detectors and strategically place fire alarms and fire extinguishers where all employees know where to find them. Make sure fire extinguishers are up-to-date. Check fitness equipment cords and replace any broken or cracked ones.
Vehicle crashes into buildings are more common than you may think. According to the Storefront Safety Council, there are approximately 20,000 vehicle-into-building crashes each year (50 to 60 accidents a day). In addition to property damage, vehicle crashes can also injure people within your health club. Two ways to help prevent these accidents are:
Provide parking spaces away from your front doors so that the nose of the cars don't face your building
Install safety barriers or bollards at your front entrance
7. Signed waivers
Having up-to-date waivers on file for every single club member is essential to help protect you from potential lawsuits against your health club. Consult a lawyer when drawing up your waiver to ensure you have properly addressed everything you need to in order to adequately protect your business. A lawyer will know what specific language to include and what may be required by applicable laws in your area.
Trying to prevent accidents in your club will help your business continue to run smoothly. To help keep it in top shape, consider a health club insurance policy from Markel. For over 40 years, Markel has been providing customized insurance solutions for health clubs.
Find out why over 6,700 sports and fitness organizations have turned to Markel™ for their insurance needs and get a free, no-obligation quote today!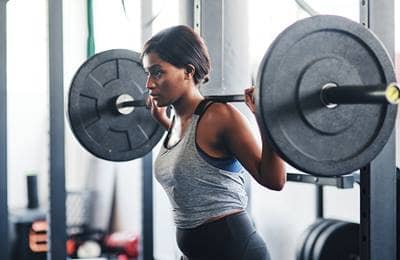 This document is intended for general information purposes only, and should not be construed as advice or opinions on any specific facts or circumstances. The content of this document is made available on an "as is" basis, without warranty of any kind. This document can't be assumed to contain every acceptable safety and compliance procedures or that additional procedures might not be appropriate under the circumstances. Markel does not guarantee that this information is or can be relied on for compliance with any law or regulation, assurance against preventable losses, or freedom from legal liability. This publication is not intended to be legal, underwriting, or any other type of professional advice. Persons requiring advice should consult an independent adviser. Markel does not guarantee any particular outcome and makes no commitment to update any information herein, or remove any items that are no longer accurate or complete. Furthermore, Markel does not assume any liability to any person or organization for loss or damage caused by or resulting from any reliance placed on that content.

*Markel Specialty is a business division of Markel Service, Incorporated, the underwriting manager for the Markel affiliated insurance companies.
© 2022 Markel Service, Incorporated. All rights reserved.

Was this helpful?
Get a quote
Get a quote online or contact one of our appointed Markel Specialty agents.