Tips for setting up a pre-launch campaign for your health club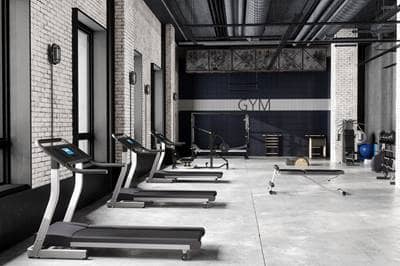 Incorporating pre-sales into a fitness club business plan offers a variety of benefits. From establishing a membership base for your gym or studio to creating excitement in the market and beginning to brand the gym's name, developing a pre-sale plan is critical for success. A pre-sale enables the gym to launch marketing efforts and get a jump-start on defining a core target market or membership for the studio. Through a successful pre-sale campaign, owners can gauge advertising, marketing and social media efforts and help create a groundswell around the studio's plans and timeline for opening.
7 steps to set up a pre-launch campaign:
1. Define the target market
Research the audience you are planning to serve. Learn about your potential customers and develop a buyer persona. Buyer personas are profiles that describe the attributes of people you would like to see join the gym. Details including goals, health needs, and desired services and amenities they are seeking in a gym can be included. Often, segmenting contacts and prospects into smaller groups based on shared qualities allows promotion of club services and amenities directly to those people who would most benefit. For example, segment family contacts to promote any on-site childcare services or group prospects by age to promote class types or tiers that are appropriate for various ages or fitness levels, such as offering aerobics for seniors.
2. Create a sales program
Establishing a sales program will help determine membership rates and allow owners to project the number of pre-sales required for success. Decisions around whether or not to restrict membership numbers for the pre-sale, types of discounts offered and other pre-sale incentives are considerations to review. A tiered pricing model that increases closer to the grand opening is oftentimes used by new gyms. Pre-sale memberships are typically memberships that are sold but not billed. One tactic that some studios offer is a limited time century club—or special pricing for the first one hundred members who join.
3. Develop a marketing plan
A marketing plan is pivotal for any new fitness studio or gym to create brand awareness. Marketing plans often include a realistic budget and a variety of outlets such as direct mail, lead boxes, door hangers, guest passes, social networking, email blasts, and creating a website. Determine the gym's niche market and focus the largest efforts around that audience. For example, if the target member is older, consider a balance of affordability and convenience. If your studio wants to attract students and a younger crowd, discounts and a social atmosphere are keys.
4. Hire staff
Hiring staff in the pre-sales phase allows your fitness center to evaluate employees before opening and helps to build your team. From deciding on the management structure needed to operate the gym to hiring a general manager, sales manager, and associates, this key step helps to establish success in the pre-sale process. Opportunities to train staff on policies and procedures, role playing scripted presentations and the content of greetings allows the team to learn from each other and helps to create synergy as everyone works the pre-sales strategy.
5. Leverage social media
Social media is a key to pre-sale success. Depending on the audience for membership, a variety of platforms may be appropriate including Instagram, Facebook, TikTok, and YouTube. Consistent, clear messaging is critical to use on social channels. Video content is king in social media. Brief, clever videos that speak to your mission should be featured across all platforms. Capturing an unscripted, spontaneous, and honest video will go a long way in sharing your passion for opening a new fitness studio.
6. Plan a grand opening event
A grand opening event is a pivotal milestone in the pre-sale strategy. Offering special membership promotions, giving tours of the new facility, and having your instructors or trainers on-site to talk with people, builds visibility and trust among the local community.
7. Track results
Completing a pre-sale campaign would not be complete without tracking and measuring all the advertising, marketing, and social media initiatives. Reviewing these analytics allows you to react to market conditions and make adjustments as needed. Determine your return on investment and track data to see if you achieved the ROI goals. From followers and engagement on social media to website traffic and other statistics, reviewing this data will help determine the fitness studio's future trajectory for sales and success. Reviews and social proof are other valuable analytics that should be considered.
Many fitness studio owners open their doors without committing enough time to research, planning, and marketing. Establishing a pre-sale strategy will help set the health club up for success beyond the grand opening. Research shows that it may take months to generate a healthy profit after the studio doors open, so actively promoting, marketing, and selling memberships with a pre-sale program will help set the stage for the fitness center's healthy success.
To help keep your health club in top shape, consider a health club insurance policy from Markel™. For over 40 years, Markel has been providing customized insurance solutions for health clubs.
Find out why over 6,700 sports and fitness organizations have turned to Markel for their insurance needs and get a free, no-obligation quote today!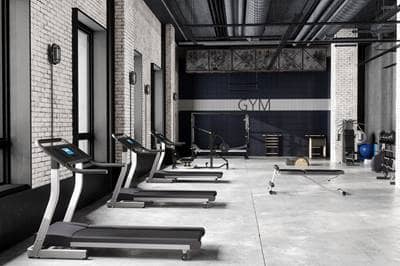 This document is intended for general information purposes only, and should not be construed as advice or opinions on any specific facts or circumstances. The content of this document is made available on an "as is" basis, without warranty of any kind. This document can't be assumed to contain every acceptable safety and compliance procedures or that additional procedures might not be appropriate under the circumstances. Markel does not guarantee that this information is or can be relied on for compliance with any law or regulation, assurance against preventable losses, or freedom from legal liability. This publication is not intended to be legal, underwriting, or any other type of professional advice. Persons requiring advice should consult an independent adviser. Markel does not guarantee any particular outcome and makes no commitment to update any information herein, or remove any items that are no longer accurate or complete. Furthermore, Markel does not assume any liability to any person or organization for loss or damage caused by or resulting from any reliance placed on that content.

*Markel Specialty is a business division of Markel Service, Incorporated, the underwriting manager for the Markel affiliated insurance companies.
© 2022 Markel Service, Incorporated. All rights reserved.

Was this helpful?
Get a quote
Get a quote online or contact one of our appointed Markel Specialty agents.