Strategies to help market your gym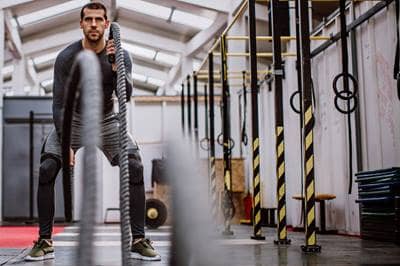 As the demand for health and fitness centers continues to increase, the number of traditional gyms and specialized studios has also surged. Marketing your gym is critical to help sustain and grow a business. While word-of-mouth marketing often kick-starts efforts, it's not enough to bank on for long-term success. In a sea of fitness options, setting your gym apart with a mix of marketing tactics will help attract and retain members. Consider these six strategies when marketing your gym or fitness center.
6 strategies to help market your gym
1. Create a website
Combining a clear call to action with a memorable value proposition on your website in videos, blogs and on-demand fitness content, can help serve your business well. Your website should be user friendly and organized for easy navigation. An attractive homepage that is captivating, typically featuring video or primary photography, is essential. Landing pages with clear pricing information, packages, class schedules, studio equipment, instructor bios, and amenities should include keywords to help in search optimization. Share your links to social platforms for visitors to conveniently connect with you.
2. Invest in search engine optimization
Google searches are one of the top ways consumers access and search for information, especially when it comes to products and services. To ensure your website is one of the first results when someone is searching for a local gym, search engine optimization is a critical tactic. Adding top industry keywords to website copy, using appropriate headings, selecting a simple URL, writing page titles, and including appropriate meta descriptions, will help give you a strong foundation for SEO success. Consider hiring an SEO consultant or taking an SEO class to help build your SEO strategy.
3. Develop compelling video content marketing
Content marketing creates brand credibility by providing valuable content in a strategic way that attracts potential customers. Videos are a cornerstone of this approach and a great way to engage with a potential audience because they provide easily digestible information in a concise format. With a vlog series, mini workouts, or health and fitness tips, you can build trust and gain followers who also may be interested in learning more about your gym. The goal of creating compelling video content is to become a go-to source of health and wellness information, which can help establish you as an industry leader.
4. Leverage social media
Social media is often overlooked as a valued and viable piece of the marketing puzzle. If social media is properly researched with your fitness center's target audience in mind, you can leverage Facebook, YouTube, TikTok and Instagram to help set your gym apart from your competition. Social proof, or reviews, shared either online or via social channels is an important consideration and a way to connect potential gym members with members who already love the fitness studio, offering insights about why they do. Testimonials with before and after photos are also great tactics to try on social platforms.
5. Referral marketing
Referral marketing focuses on networking and recommendations to grow your membership base by turning current customers into brand ambassadors. Create a program that offers incentives to both your current members and to the friends they are inviting to join. Referral marketing can easily tie into social media platforms where one post by a key influencer in the local market or in the health and wellness community could result in an increase in customers for your gym. Choose an incentive, keep the program simple, and promote the program to gain new members.
6. Engage in event marketing
Hosting pop-up events either at your gym or at like-minded health and wellness businesses, or even a local restaurant that attracts a similar audience to your membership base is an ideal way to market your offerings. Hosting events at the fitness center allows members to celebrate alongside potential members—from anniversaries to milestone club achievements; there are many themes you can consider for an on-site event. Partnering with a local business to host a workout demo or provide a workshop on healthy recipes and meal planning can help position your gym or studio as an expert in the field and will go a long way to making a mark with community members who are looking for a new way to stay fit.
These strategies can help serve as a vital foundation for a health club marketing plan. Distinguish your gym by offering clear value that can help to set your studio apart from others in the market. Highlighting this crucial information throughout the marketing campaign can help ensure you reach your target audience and grow your fitness studio's membership with success.
To help keep your health club in top shape, consider a health club insurance policy from Markel™. For over 40 years, Markel has been providing customized insurance solutions for health clubs.
Find out why over 6,700 sports and fitness organizations have turned to Markel for their insurance needs and get a free, no-obligation quote today!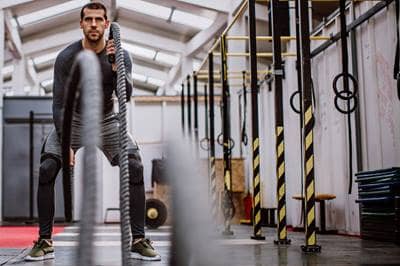 This "document" is intended for general information purposes
and should not be construed as advice or opinions on any specific facts or circumstances. The content of this document is made available on an "as is" basis, without warranty of any kind. This document cannot be assumed to contain every acceptable safety and compliance procedure or that additional procedures might not be appropriate under the circumstances. Markel does not guarantee that this information is or can be relied on for compliance with any law or regulation, assurance against preventable losses, or freedom from legal liability. This publication is not intended to be legal, underwriting, or any other type of professional or technical advice. Persons requiring advice should consult an independent adviser or trained professional. Markel does not guarantee any particular outcome and makes no commitment to update any information herein, or remove any items that are no longer accurate or complete. Furthermore, Markel does not assume any liability to any person or organization for loss or damage caused by or resulting from any reliance placed on this content.
Was this helpful?
Get a quote
Get a quote online or contact one of our appointed Markel Specialty agents.