What is equipment or mechanical breakdown coverage?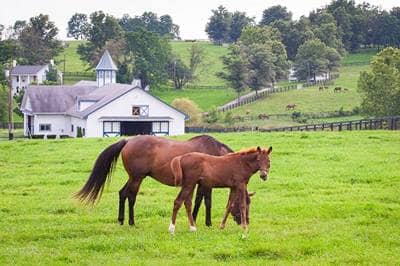 I own a horse farm. How is equipment or mechanical breakdown coverage beneficial to me?
This coverage adds additional cause of loss that may not be included in your base policy. Coverage is triggered by a mechanical, electrical, or pressure systems breakdown. With advances in technology we often take for granted many of the everyday appliances and systems we use that could be susceptible to this risk.
What specific Items could be Included In a mechanical breakdown loss?
The modern farm contains many expensive systems and appliances exposed to mechanical breakdown. This can include clothes washers and dryers, computer equipment, heat pumps, electrical panel refrigerators, well and sump pumps, water heaters, televisions, security systems, motors, transformers, and many more.
What coverages are Included In mechanical breakdown coverage?
It includes the cost to repair property damage caused by the breakdown in equipment as well as extra expenses to maintain your business while the damaged system is being repaired or replaced.
Can you provide an example of a mechanical breakdown loss?
The well pump motor that provides water to your farm seizes and requires replacement. Additional costs are incurred to bring in water until the pump unit is replaced. Coverage would be afforded under the policy language to replace the property damaged caused by the malfunctioning motor as well as extra expense fees associated with maintaining the business.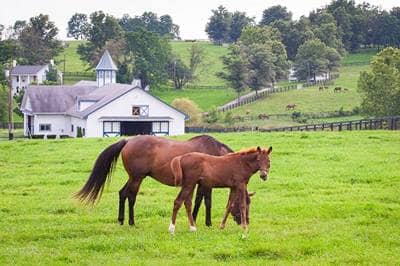 This document is intended for general information purposes only, and should not be construed as advice or opinions on any specific facts or circumstances. The content of this document is made available on an "as is" basis, without warranty of any kind. This document can't be assumed to contain every acceptable safety and compliance procedures or that additional procedures might not be appropriate under the circumstances. Markel does not guarantee that this information is or can be relied on for compliance with any law or regulation, assurance against preventable losses, or freedom from legal liability. This publication is not intended to be legal, underwriting, or any other type of professional advice. Persons requiring advice should consult an independent adviser. Markel does not guarantee any particular outcome and makes no commitment to update any information herein, or remove any items that are no longer accurate or complete. Furthermore, Markel does not assume any liability to any person or organization for loss or damage caused by or resulting from any reliance placed on that content.

*Markel Specialty is a business division of Markel Service, Incorporated, the underwriting manager for the Markel affiliated insurance companies.
© 2023 Markel Service, Incorporated. All rights reserved.

Was this helpful?