Milestone commitment to the horse among highlights of AAEP Foundations 20th anniversary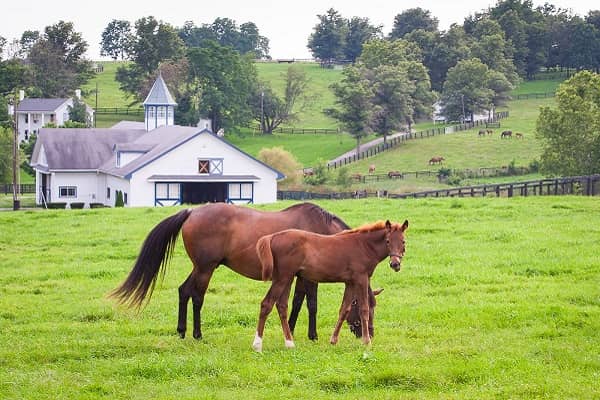 The AAEP Foundation celebrated its 20th anniversary in 2014 and crossed a milestone threshold in the process when cumulative grant disbursements in support of equine welfare topped the $3-million mark.
The milestone was achieved last summer when the Foundation distributed $284,000 for 24 equine organizations and special projects committed to improving the welfare of the horse. Among the grant recipients was the Horses and Humans Research Foundation, which is funding scientific research into the benefits of equine-assisted programs for military veterans suffering from Post-Traumatic Stress Disorder and/or traumatic brain injury.
The Foundation's 20th anniversary year culminated at the AAEP's 60th Annual Convention in Salt Lake City, Utah, where revenues generated from the Foundation Celebration auctions, trap shoot tourney, text pledges and gifts exceeded $150,000! Such strong support and the many years of loyal commitments from a growing number of AAEP members and others have helped the Foundation firmly establish its roots as a respected leader in providing help for horses through veterinary student scholarships, educational programs, equine research and benevolent projects worldwide.
The Foundation's ongoing investment in the next generation of equine veterinarians remained highly visible at the convention as hundreds of veterinary students took advantage of the expansive slate of student programming to grow their clinical and career-management skills through educational dry labs, professional development discussions and other student-centric sessions. In addition, eight of the most promising fourth-year veterinary students received AAEP Foundation/Markel scholarships to help offset the cost of their education.
Broad participation is essential to helping the AAEP Foundation achieve future funding milestones, so plan now to support the Foundation in 2015. Students, benevolent organizations and the horse are in need of the Foundation's aid now more than ever.