Safety communications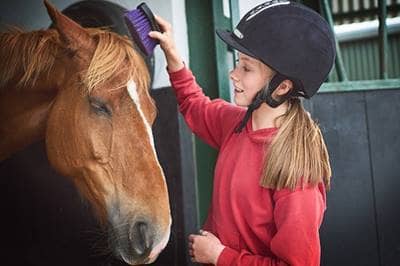 Equestrian facilities present their own unique hazards. With a multitude of equipment and machinery, there are endless ways for injury to occur on the farm. As we know, there are basic facility safety items that should not be overlooked, like proper fencing, working & well maintained gates and equipment, consistent grounds free for debris or tripping hazards, etc.
Beyond the general safety and upkeep, equestrian facilities commonly have a large exposure to the public in the form of boarders, students, haul-in riders and even spectators.
Communications will play a vital roll in helping prevent incidents or injury at your facility.
Horses by nature are flight animals and react to new sensations like you would expect. Knowing that no horse is ever truly "bombproof" is the first step.
Creating an atmosphere where there is proper footing, lighting, clearances for turning and headroom are the building blocks for the facility. This helps you communicate to the horse the environment is safe. It also creates a safer environment for the people.
When mixing people and horses, the communication responsibility increases.
Having clearly marked signage at the facility is a simple but highly effective communication tool to lower incidents.
Location of fire fighting equipment and exits.
Posted Emergency plans with exits, contacts, procedures.
Rules for behavior by all facility visitors, including boarders, students and guests.
Leading by example is one of the most effective communications.
Check your tack before mounting.
Use an approved helmet while mounted at all times.
Don't leave grooming tools in the isle.
These silent cues will have a great impact on your facility. And like our horse family members, there are some people that just want to do it there own way. That's where the communication needs to be a little more direct by always having adequate supervision at the facility.
As horse people, we know the best outcome is when there is good communication between rider and horse and our expectations are met with reward. So make safety at your facility a priority with clear and easy communications for your horses, clients and guests.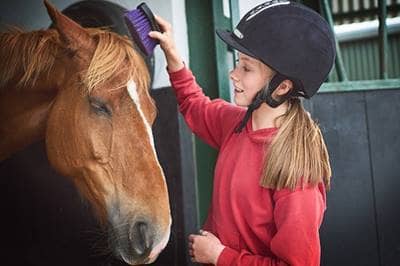 Was this helpful?