How prepared are you for severe weather catastrophe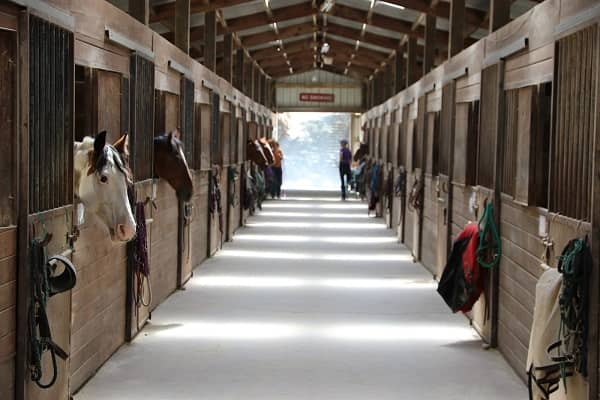 Question: I own a farm. What are some tips to make sure I am prepared for a catastrophic weather event?
Answer: Each farm should have a written disaster plan to optimize safety for all animals. Here is a list to help you prepare before the storm blows through.


Vaccinations are an easy preventative measure you can take to keep your horses safe. Talk to your veterinarian to make sure your horse is up to date on all necessary vaccines before the storm season.


Documents and records should be kept together in a safe and easily accessible place. A negative coggins record and health certificates are often required to cross state lines in the event you are required to evacuate.


Identification is key to making sure that if your horses do get out during a storm they are returned safely. Braid a luggage tag with the horse name, farm information and contact phone number into your horse's tail to accurately identify the animal.


Have an emergency supply kit that includes a week's supply of hay, grain and water. Make sure you have a first aid kit for both humans and horses. Include extra buckets, ropes, halters, and emergency tools including flash lights, a battery powered radio and basic farrier tools. Finally, make sure your emergency supply kit includes a contact list with local authorities and animal shelters in neighboring counties that may be able to provide shelter should you need to evacuate.