Transporting your horse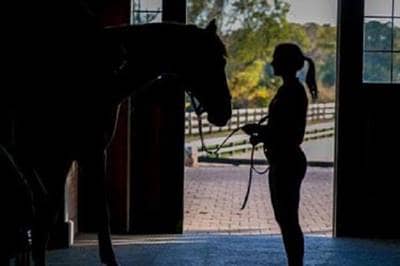 How can I reduce my risks when transporting my horse?
As a horse owner, transporting your horse is a task you will be faced with at some point, whether it's a long haul to a show or a short commute for a vet appointment. Maintaining and regularly servicing your towing vehicle and trailer are important for the safety and well-being of your animals. Here are some tips to help reduce your risk when hauling your precious cargo.
Inspect your trailer inside and out.

Look for rust, weak spots in the floorboards, and burned out light bulbs. Hook up your rig and take a short drive to make sure brakes, lights and connections are all working properly.



Perform regular maintenance on your truck and trailer.

Have your trailer wiring inspected for uninsulated, loose and/or exposed wires with poor connections. It is also recommended to have your trailer axles serviced annually or every 6,000 miles, whichever comes first.



Check your tires for tread and pressure.

Correct tire pressure will make it easier to tow the trailer and will save wear and tear on the tires.



Hitch up safely and correctly.

Use a hitch that's the correct type, size and rating to match the coupler. Make sure the hitch is properly installed onto your towing vehicle. Securely fasten the safety chains and breakaway switch.


When it comes to trailer safety, following these simple tips will minimize the possibility of an accident and help to ensure you and your horse arrive at your destination safely.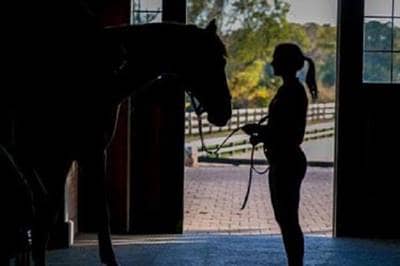 This document is intended for general information purposes only, and should not be construed as advice or opinions on any specific facts or circumstances. The content of this document is made available on an "as is" basis, without warranty of any kind. This document can't be assumed to contain every acceptable safety and compliance procedures or that additional procedures might not be appropriate under the circumstances. Markel does not guarantee that this information is or can be relied on for compliance with any law or regulation, assurance against preventable losses, or freedom from legal liability. This publication is not intended to be legal, underwriting, or any other type of professional advice. Persons requiring advice should consult an independent adviser. Markel does not guarantee any particular outcome and makes no commitment to update any information herein, or remove any items that are no longer accurate or complete. Furthermore, Markel does not assume any liability to any person or organization for loss or damage caused by or resulting from any reliance placed on that content.

*Markel Specialty is a business division of Markel Service, Incorporated, the underwriting manager for the Markel affiliated insurance companies.
© 2023 Markel Service, Incorporated. All rights reserved.

Was this helpful?