Transporting your horse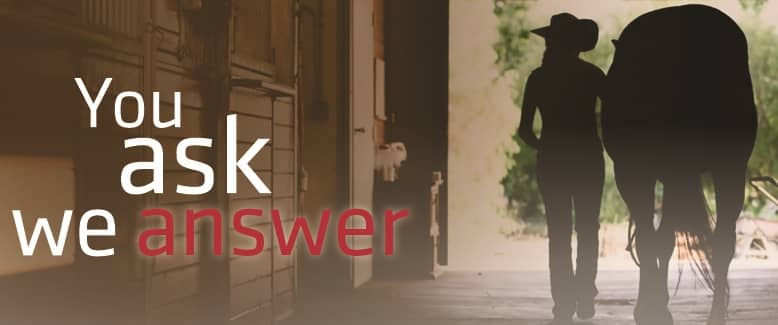 | | | |
| --- | --- | --- |
| Q: | | How can I reduce my risks when transporting my horse? |
| A: | | As a horse owner, transporting your horse is a task you will be faced with at some point, whether it's a long haul to a show or a short commute for a vet appointment. Maintaining and regularly servicing your towing vehicle and trailer are important for the safety and well-being of your animals. Here are some tips to help reduce your risk when hauling your precious cargo. |
Inspect your trailer inside and out.


Look for rust, weak spots in the floorboards, and burned out light bulbs. Hook up your rig and take a short drive to make sure brakes, lights and connections are all working properly.

Perform regular maintenance on your truck and trailer.


Have your trailer wiring inspected for uninsulated, loose and/or exposed wires with poor connections. It is also recommended to have your trailer axles serviced annually or every 6,000 miles, whichever comes first.

Check your tires for tread and pressure.


Correct tire pressure will make it easier to tow the trailer and will save wear and tear on the tires.

Hitch up safely and correctly.


Use a hitch that's the correct type, size and rating to match the coupler. Make sure the hitch is properly installed onto your towing vehicle. Securely fasten the safety chains and breakaway switch.
When it comes to trailer safety, following these simple tips will minimize the possibility of an accident and help to ensure you and your horse arrive at your destination safely.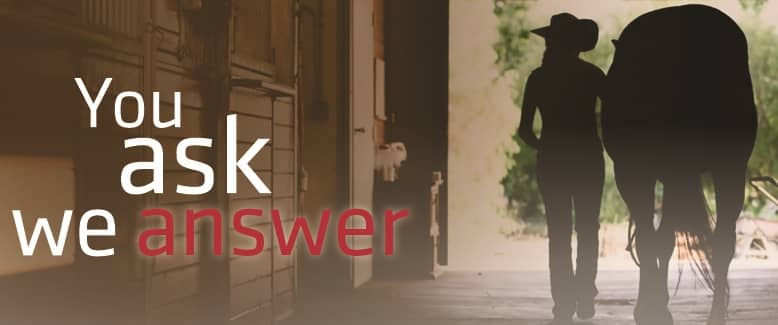 The information provided in this article is intended for general informational purposes only and should not be considered as all encompassing, or suitable for all situations, conditions, and environments. Please contact us or your attorney if you have any questions.