How long do smoke detectors last?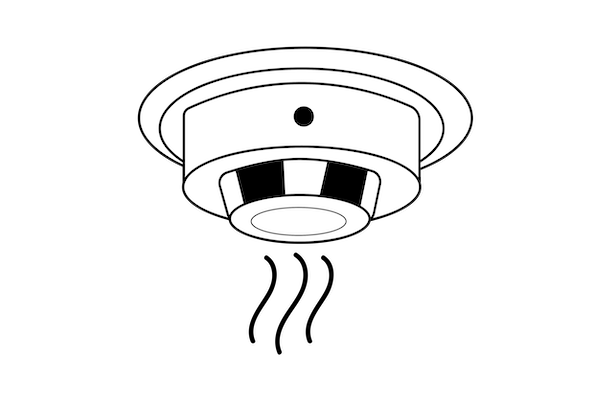 Next time you change the battery in your smoke detectors, be sure to check its age, as well. According to the U.S. Fire Administration, most alarms have a life span of 8-10 years. After this time, the entire unit should be replaced. Most alarms have the date of manufacture inside the unit. If you cannot find the date, replace it. When you install the new alarm, write the purchase date inside the cover.
If your fire alarm is battery powered only, replacement can be done easily with a screwdriver. If it is "hard-wired," a certified electrician should replace it. It is important to follow the manufacturer's recommendations for maintenance and replacement of an alarm.
Other fire alarm maintenance tips include:
Install new batteries at least once a year.
Test the alarm monthly.
Clean smoke detectors with a vacuum, without removing the cover.
If your smoke alarm starts making a chirping noise, replace the batteries.
Fire protection strategies recommend installing ABC-rated fire extinguishers, unless you have cooking exposures, then a class "K" extinguisher is recommended.
Position extinguishers in strategic locations throughout your facility. Your local fire department may provide advice. Make sure they are securely attached and easily accessible but cannot be knocked down.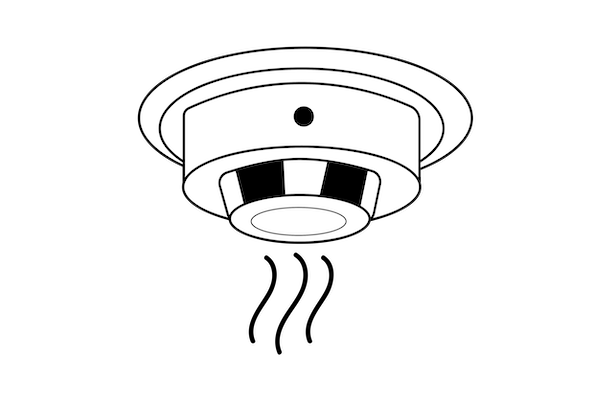 This document is intended for general information purposes only, and should not be construed as advice or opinions on any specific facts or circumstances. The content of this document is made available on an "as is" basis, without warranty of any kind. This document can't be assumed to contain every acceptable safety and compliance procedures or that additional procedures might not be appropriate under the circumstances. Markel does not guarantee that this information is or can be relied on for compliance with any law or regulation, assurance against preventable losses, or freedom from legal liability. This publication is not intended to be legal, underwriting, or any other type of professional advice. Persons requiring advice should consult an independent adviser. Markel does not guarantee any particular outcome and makes no commitment to update any information herein, or remove any items that are no longer accurate or complete. Furthermore, Markel does not assume any liability to any person or organization for loss or damage caused by or resulting from any reliance placed on that content.
Markel® is a registered trademark of Markel Group Inc.
© 2023 Markel Service, Incorporated. All rights reserved.
Was this helpful?