Kitchen fires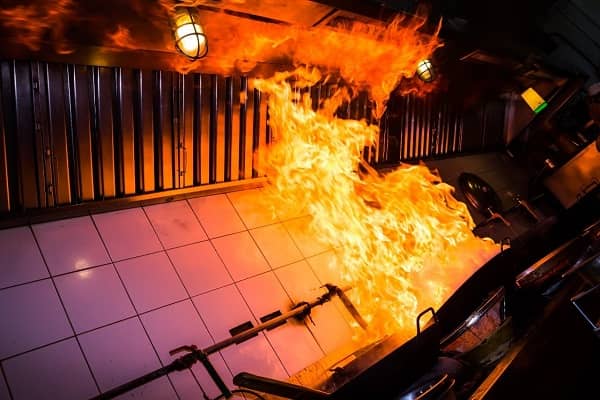 Your dining hall is a critical building, as it is difficult to run your facility without it. Most dining hall fires start in the kitchen and can be traced to relatively few sources:
Electrical short circuits. These may be due to old wiring, rodents chewing through wiring, equipment vibration, or faulty wiring of new equipment.
Grease in dirty vented hoods. Grease can catch fire and smolder for hours before igniting, often when the kitchen staff have already left for the night.
Oily rags. Rags that are oily or saturated with cleaning chemicals can ignite in unattended gas dryers. Dirty air filters can also ignite.
Here are a few suggestions for preventing kitchen fires:
Have a certified electrician inspect the electrical wiring throughout your dining hall every two or three years, especially your freezers and equipment with fans.
Require staff to clean vented hoods and the filters frequently.
Move gas (and even electric) dryers to another location. If they catch on fire, the damage can be limited.
Inspect the fire suppression system over the cooking area annually.
Make sure you have at least one K-type portable fire extinguishers easily accessible in the kitchen area.
Do not store lighter fluid and charcoal in the dining hall.
Make sure your cleaning products are not stored above paper goods in the pantries.
Taking steps to protect your dining hall can help ensure the only fires you have are those outside for roasting marshmallows.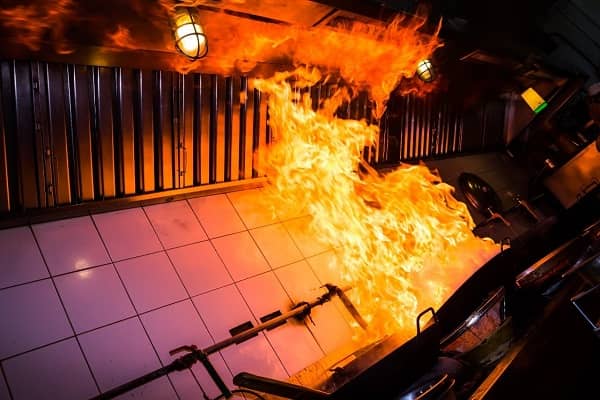 Was this helpful?